Newrest Gabon mobilized urgently on the Bourbon Evolution 802!
As resource exploration takes place in deeper and deeper waters, the new course of operations for the oil and gas marine industry is now from 2,500 to 3,000 meters. To offer such a service, BOURBON has designed a large series of 10 IMR (Inspection Maintenance Repair) vessels, the Bourbon Evolution 800.
It is on the 802 that the Newrest Gabon team has just boarded!
Our catering team and provisions for 15 days and more were shipped to Port-Gentil in the emergency because of May 1st and the catering team will land in Equatorial Guinea at the end of the operation.
We had to find within a few hours a staff of ten people with passports and accreditation ad'hoc (basic safety training).
General information of the operation:
Duration: 15 firm days + 15 days of daily option
Location of the operation: Equatorial Guinea (Bata)
Service provided: catering / housekeeping for a POB of 50 people (excluding catering team) on the ship B Evolution 802
Nationality of the crew: mainly expatriates
All meals are delivered on board
H24 service to have hot meals for the night shift that will work on the ship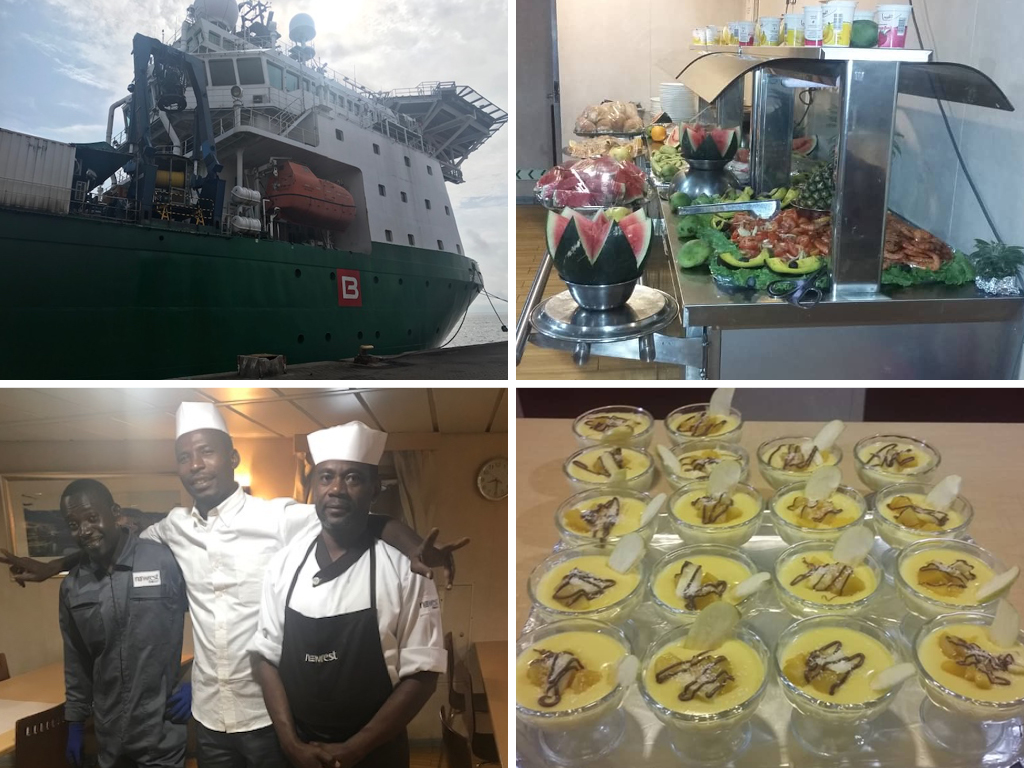 Newrest Group congratulates the Gabonese team for its responsiveness during this operation!
FOR MORE INFORMATION: