Newrest in Reunion Island has opened 'Bon Vol by Cap Méchant'
Newrest, in partnership with the Cap Méchant Group, has opened on the new Mezzanine space at the Roland Garros airport, a 'Bon Vol Mezzanine'.
This concept of self-service will be a place of life dedicated to the culture rich in colors and spices of Bourbon Island. On a space of more than 200m², you will find a food offer dedicated to local cuisine. Fast food products such as sandwiches and salads will highlight products from Reunion agriculture. The references of traditional cuisine will be highlighted with for example rougail sausages, smoked donuts, Ti Jack smoked, sautéed mines. You will also discover Japanese-inspired dishes with sushi, poke bowl and the famous Ozaka salads. For small appetites a range of snacking products with dream fritters, chicken croquettes or even darling bread.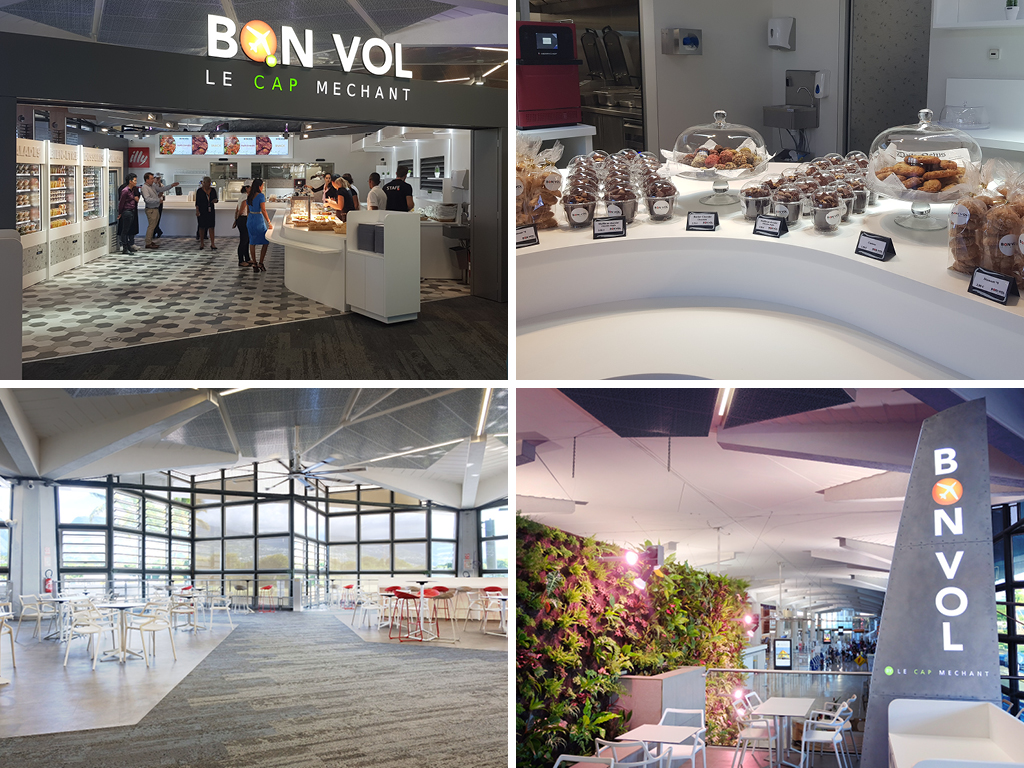 PRESS ARTICLES:
FOR MORE INFORMATION: