Newrest in Reunion Island has opened the 'Dodo to go'
All the teams of Newrest in Reunion Island have opened the 'Dodo to go', the last point of catering, located in the departure lounge which closes an opening of more than 2 years on the Roland-Garros Reunion Airport.
On this concept of Grab & Go, passengers will find salads, sandwiches, homemade desserts and a real menu of prepared dishes (tuna steak, grilled meat, burgers, …).
In a colorful setting highlighting the cultural richness of the island, passengers will enjoy a final cocktail with the 11 hours of flight connecting them to the metropolis.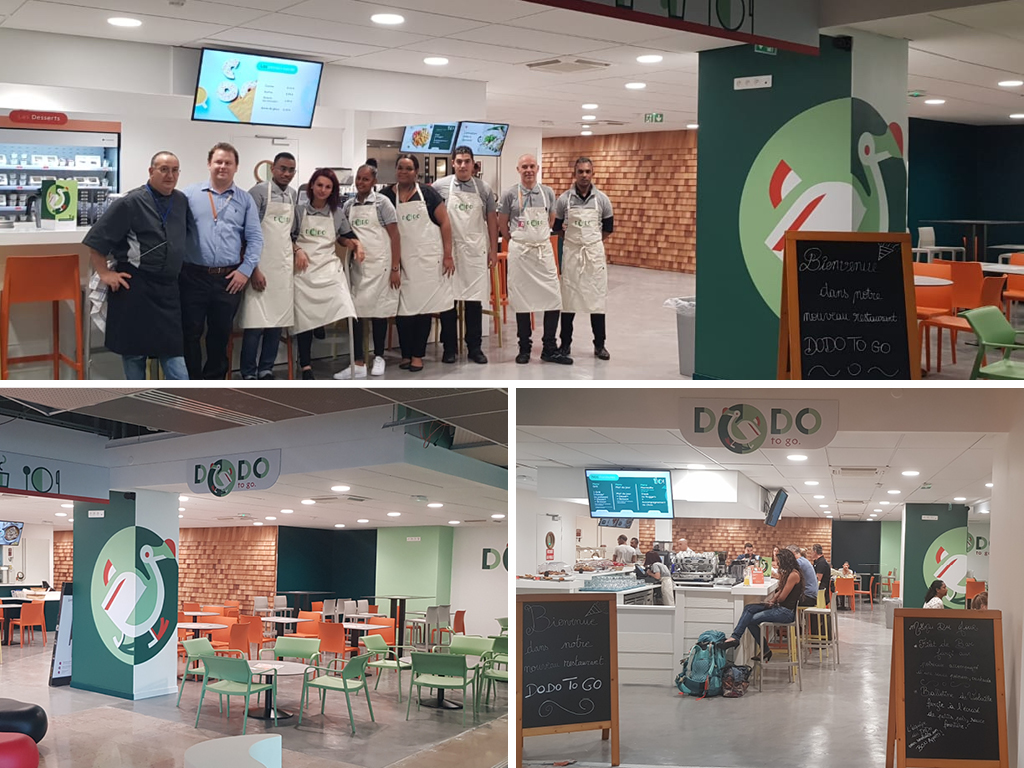 FOR MORE INFORMATION: