Newrest SOS has supported Motor Vessel Northern Ice Port Operations
Newrest SOS (NSOS) has assisted in the full-day port operations of Motor Vessel Northern Ice upon its arrival at PNOC-ESB Port in Mabini, Batangas on June 23rd. Before the cargo operations started, NSOS has conducted meeting with the crane operators and riggers to ensure that safety procedures are observed during the activities. The company, being in charge of the processing of necessary permit and clearance, has secured the authorities' approval for the port operations. After the loading and unloading of cargoes, M/V Northern Ice proceeds to Landoor Pier, a private port also located in Mabini, Batangas, to bunker fuel, then leaves for Galoc Oil Field in Northwest Palawan, Philippines.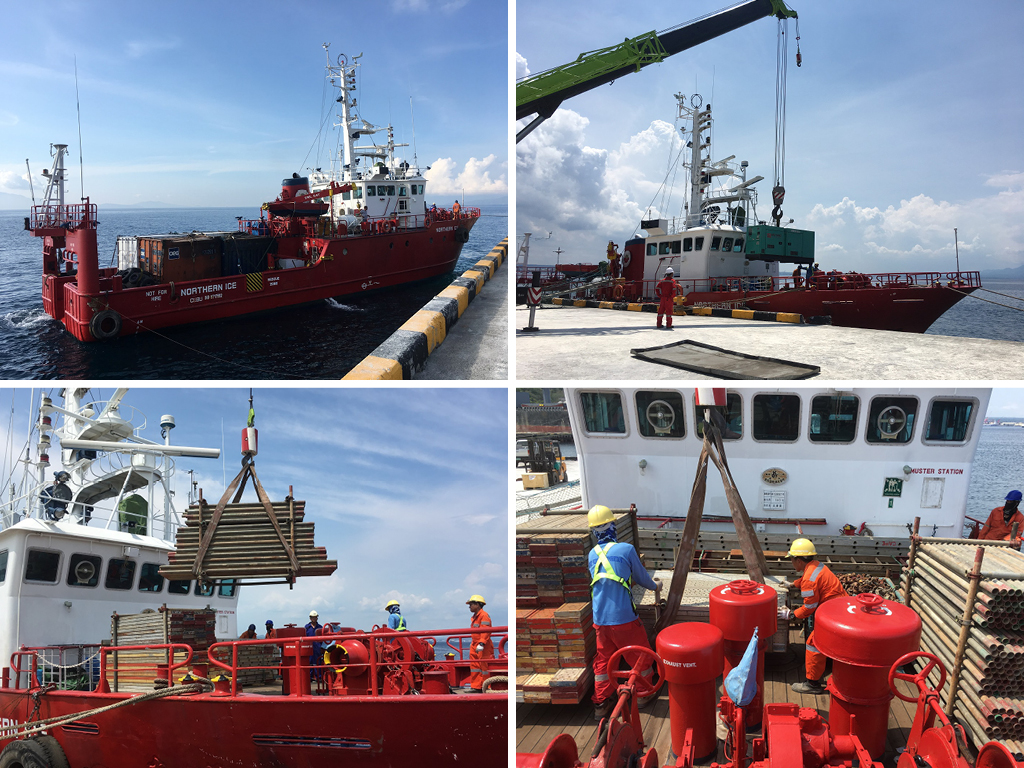 Another successful operation for Newrest SOS!
FOR MORE INFORMATION: