A new food offer provided by Newrest on board Air Tahiti Nui flights
Since April 1st, new inflight menus designed by Newrest are available on Air Tahiti Nui flights. A colourful and flavourful experience for passengers in Economy, Premium and Business classes.
New meals for passengers
A new meal offer has been implemented since April 1st on Air Tahiti Nui (ATN) flights. All passengers will have the pleasure to live a new culinary experience. Newrest has demonstrated its gastronomic expertise, also through an emblematic recipe, "scallops like a necklace of flowers", which reminds the traditional necklace offered to visitors upon their arrival in Polynesia. The pink, orange, yellow and green colour palette of this receipe can be seen in the photos.
A strong presence in French Polynesia
Newrest's Faa'a centralized production unit is located in the heart of Tahiti Faa'a Airport, with a surface area of 2800m². It produces more than 10,000 meals per day for all airlines, including Air Tahiti Nui. Newrest has been working with this airline since 2016.
Thanks to Newrest, passengers in all classes of ATN now benefit from a gourmet and refined inflight catering.  Newrest continues to extend its expertise in catering all over the world to accompany its airline customers.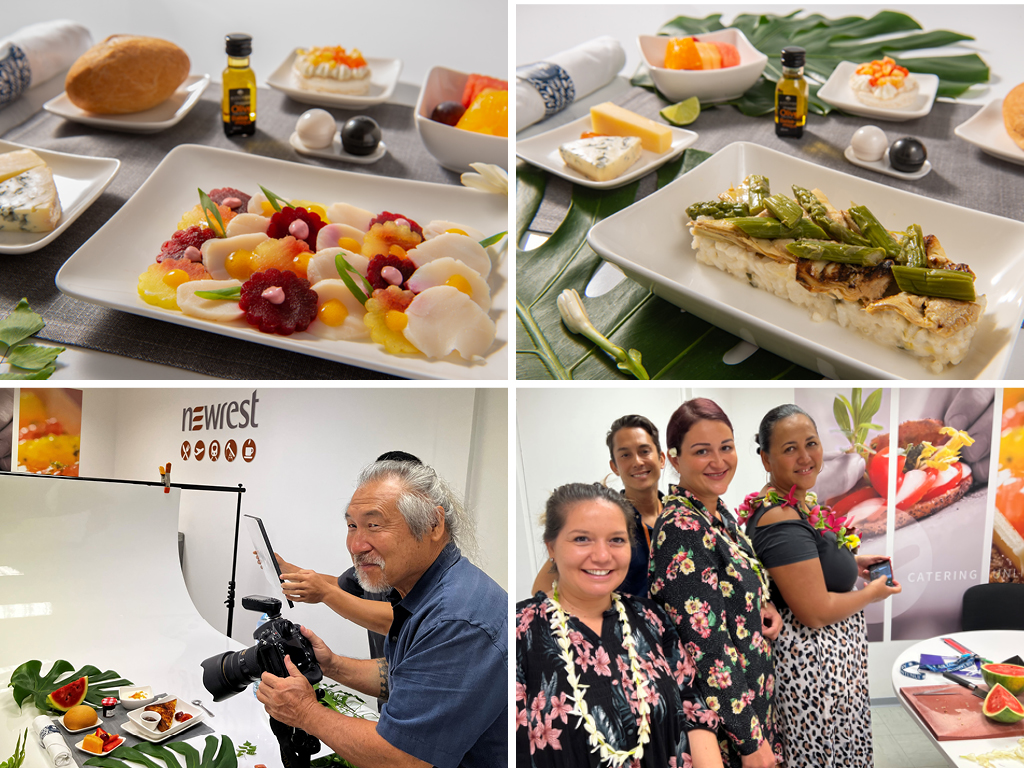 FOR MORE INFORMATION: