A new inflight catering contract is launched in Atlanta with a leading airline
Since the 1st of June, Newrest is offering inflight catering services to a major American airline company in Atlanta as part of a new contract. It is the opportunity for the Group to showcase a business model that has demonstrated its relevance in the USA. Teams are thrilled by this challenge and motivated to give their best to the satisfaction of passengers.
A new inflight catering contract in Atlanta with a leading American airline
Starting the 1st of June, Newrest provides inflight catering services to a major American company from the Hartsfield-Jackson Atlanta International Airport. Beginning with 35 flights per day, the volume will gradually increase to reach 135 flights per day on the 29th of June. Teams aims at serving 200 flights per day in July. The contract is involving domestic flights only (D to D). By the 13th of July, business class service will be added to the mix. The contract includes 4000 meals per day and will reach 6500 meals per day during August. 
Newrest's largest inflight catering production unit to cater for the largest airport in the world!
The unit is an improved version of the models built in Salt Lake City and Raleigh-Durham. With 12.000 square meters and 40 trucks, the Newrest's Atlanta unit is the largest of its kind within the Group. Yet, only 30% of its capacity is in use. Pick and pack as well as holding fridge operation will be performed with a work force of over 300 team members to face the escalation of activity over the summer. Newrest recruited 300 collaborators to perform the start-up and the increased traffic planed during the summer.
Food production innovation and food safety, Newrest's pilars for the contract success
The Unit is fully aligned with Newrest's inflight catering standards. It allows teams to provide the highest food safety such as end to end cold chain management and HACCP tracking of food production. Passenger's security is paramount to the success of the contract together with the implementation of COVID 19 new international requirements such as thermal cameras and air blowers and showers.
Sustainability and innovation are at the heart of Newrest's strategy. Treatment of bio waste and material recycling are integrated as part of the dishwashing cycle. Newrest's unique COBOTS technology has been deployed to carry out repetitive, low added value tasks. X-ray machines scan all incoming equipment for maximum security control.
This new milestone in the USA validates the necessity to combine innovation and CSR commitments.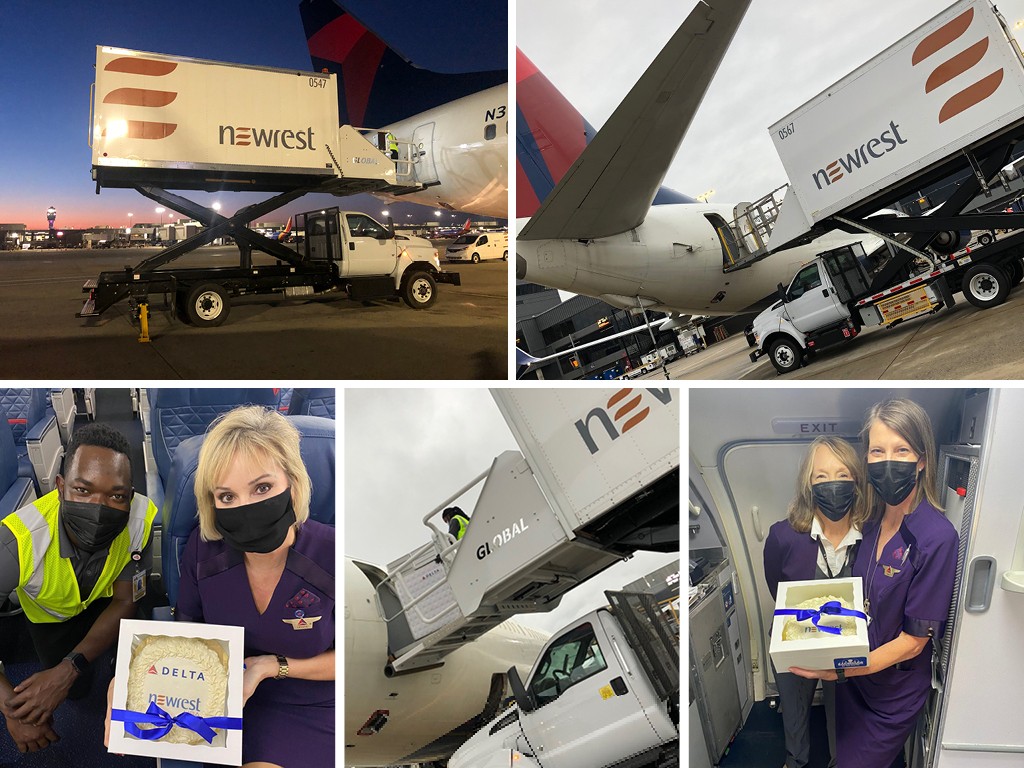 FOR MORE INFORMATION: