A Newrest Cameroon campboss awarded by Perenco
Newrest Cameroon honored by his client PERENCO: SAFETY UNLIMITED!
Ndenga Gédéon, recruited by Newrest Cameroon in 2013 as a server and became Camp Boss on the MASSONGO site in 2016, sums up Newrest values by himself.
Its Safety culture, maintained weekly by internal training and inductions, enables him to identify any source of danger and to make an alert security.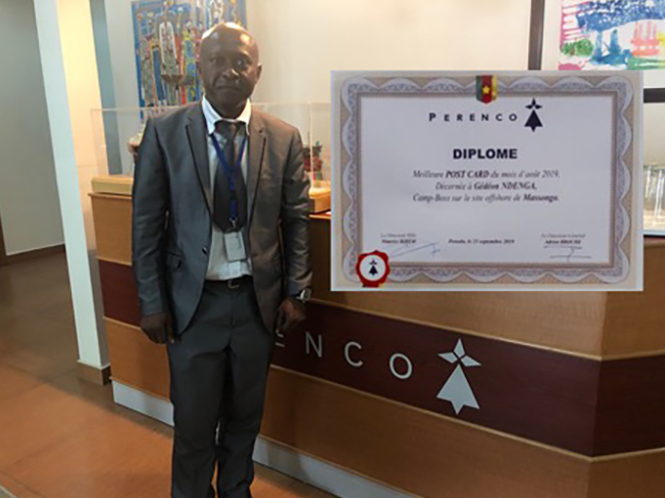 All Newrest employees congratulate Ndenga Gédéon for this award!
FOR MORE INFORMATION: