An employee of Newrest in Greece was awarded
On December 7th 2016, the "Aviation Safety Day" took place in Athens International Airport. This event's purpose is to recognize and reward airport community employees with great sense of responsibility regarding aviation safety.
Mr Andrianos Frangos, a High Load driver of Newrest in Greece, was awarded for promptly noticing and reporting to Newrest Operations centre a fuel leakage in the airport fuel supply area. The Airport Fire Service was immediately notified; all necessary measures were rapidly taken; the fuel leak was cleaned; the damage in the system was repaired and any potential accident avoided. His reaction shows that Newrest's effort to introduce and maintain a Safety at Work culture through training programs is successful.
Newrest Group congratulates Mr Frangos and hope that more Newrest employees will receive such distinctions in the future.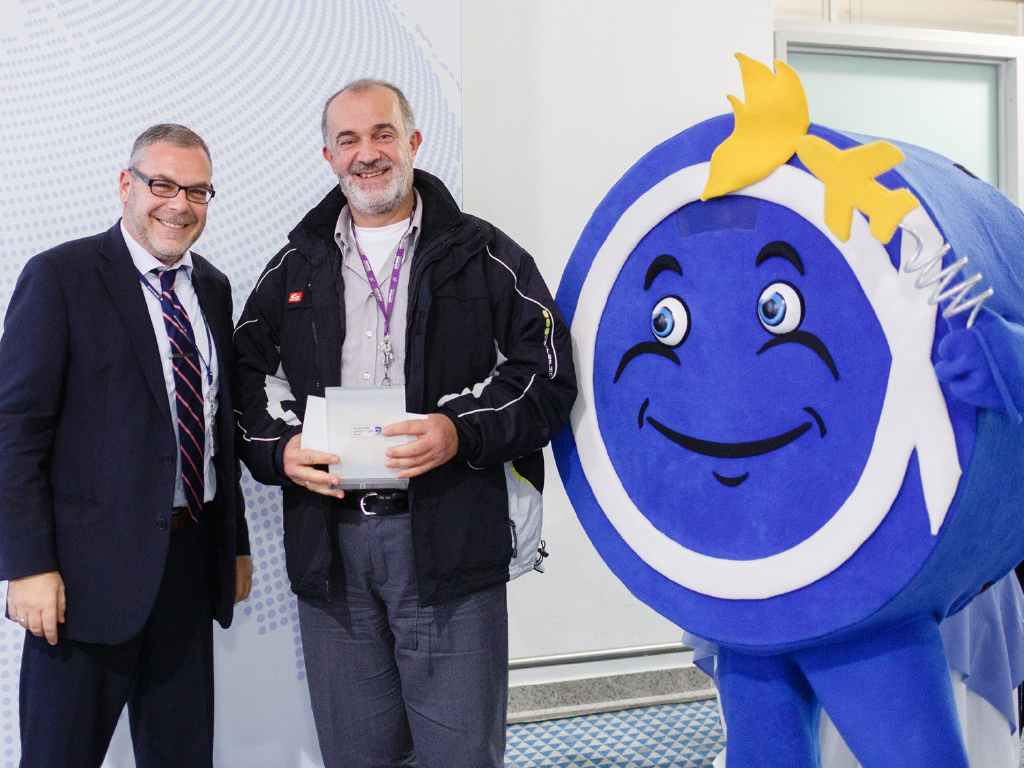 FOR MORE INFORMATION: