Daily Break: the New-York style café to satisfy all your cravings
Food trends and consumption patterns in out-of-home catering are increasingly akin to a Retail activity. To respond to these developments, our expertise in commercial catering, developed in airports, museums and motorways around the world, allows us to be more responsive.
For the development of our catering concepts in franchise, we rely on the services of international groups such as Starbucks, Burger King, Paul or Illy to name but a few. Through a partnership with outstanding national brands, we also provide our customers with a dedicated local experience. In addition, to meet consumer expectations, Newrest also designs many internal concepts.
At any time of the day, guests want access to an offer of snacks or full meals. Snacking has become the primary source of out-of-home consumption. It is part of a modern pace of life adapted to today's needs for flexibility. In addition, coffee consumption is distributed throughout the day. This is a time of relaxation and friendliness for consumers.
They want a quick service. They prefer consumption that fits into their schedule to make it profitable. This leads to concrete actions, such as eating a single dish at lunch and having access to an offer of good, healthy and effective snacks; or being able to exchange with colleagues around a meeting in order to optimize time. To take away or to enjoy on the go, lunch rhymes with mobility.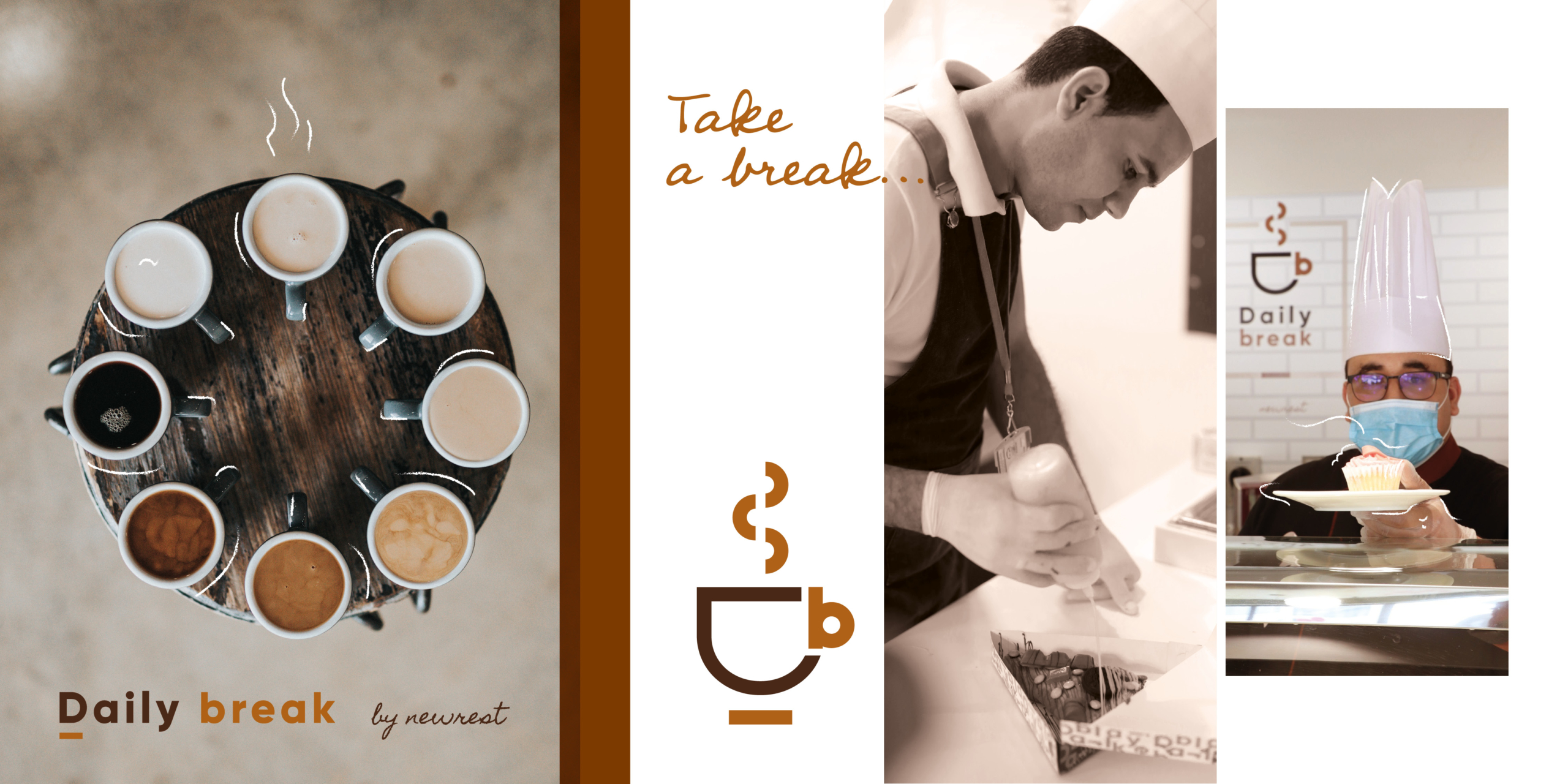 It is by observing these new trends and consumption habits that we have imagined a new coffee and snack space: Daily Break.
The Coffee Shop atmosphere of the Daily Break is inspired by the lively and contemporary atmosphere of New York cafes. It is also the intimacy of a comfortable place with soft colors. A world of wood and bricks in which we like to relax and escape. You have a coffee, or a sweetness and you enjoy your moment, suspended between comfort and frantic routine.
Daily Break is also adapted to different dining environments to best meet the expectations of our customers. We deploy this concept in airport Retail, Schools and Universities as well as Businesses and Industries.
We want to continually evolve our Daily Break concept so that it can be adapted to every dining environment. Our ambition now is to deploy it in more extreme environments. In Remote site Management, we are currently deploying this concept on offshore bases, and tomorrow with mining customers, to bring all the comfort and modernity necessary to the relaxation areas.
FOR MORE INFORMATION: