Exemplary work done by our Pariltim Newrest team in Türkiye
After the severe earthquake that affected the southern east part of Türkiye, our team is now on the spot to cook and bring support for the people in need.
They've been working in freezing weather conditions and have been serving around 12,000 hot meals per day in open tents to homeless families, rescue team, medical team and many more for our client who have installed several portable kitchens in Kahramanmaraş, Hatay and Adiyaman area.
Newrest team is providing services and support to the Turkish population. All our thoughts go to them for their dedication and exemplary work.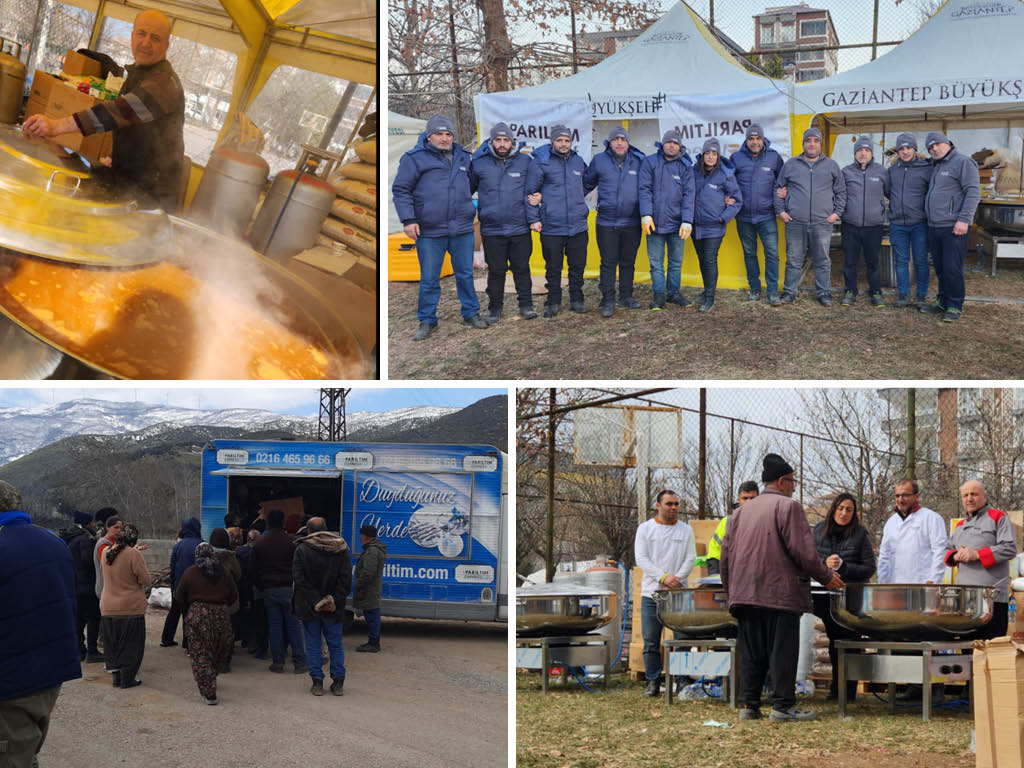 FOR MORE INFORMATION: