Focus: discover all concrete CSR actions of Newrest in Gabon
In line with the Group's CSR commitments stated in the "Be the Change" charter, Newrest is developing its CSR approach through strong projects in Gabon. Zoom on all these initiatives.
Raising employee awareness: the core of Newrest's CSR approach in Gabon
Employee awareness is one of the major pillars of the CSR approach. CSR training have been recently implemented by Newrest in Gabon in order to mobilize all the employees around the pillars of the CSR charter. They are necessary to understand all the CSR stakes of the Group. All trained employees receive a certificate exclusively delivered by the CSR officer of Gabon.
But, awareness and training campaigns do not stop there. Following the installation of sorting bins on the sites, all agents have been trained in the importance and the basics of selective sorting. On top of this, they have been informed of the frequency of waste collection, which is carried out by a local company in Port-Gentil. Each employee can also bring their domestic plastic and aluminium waste in these bins to ensure their recycling.
Furthermore, Newrest raise awareness among its staff of the responsible use of paper. For example, only necessary external documents are printed. Documents for internal use are only printed with recycled paper brought by the employees. Several documents are also implemented  in order to guide them step by step in this new procedure.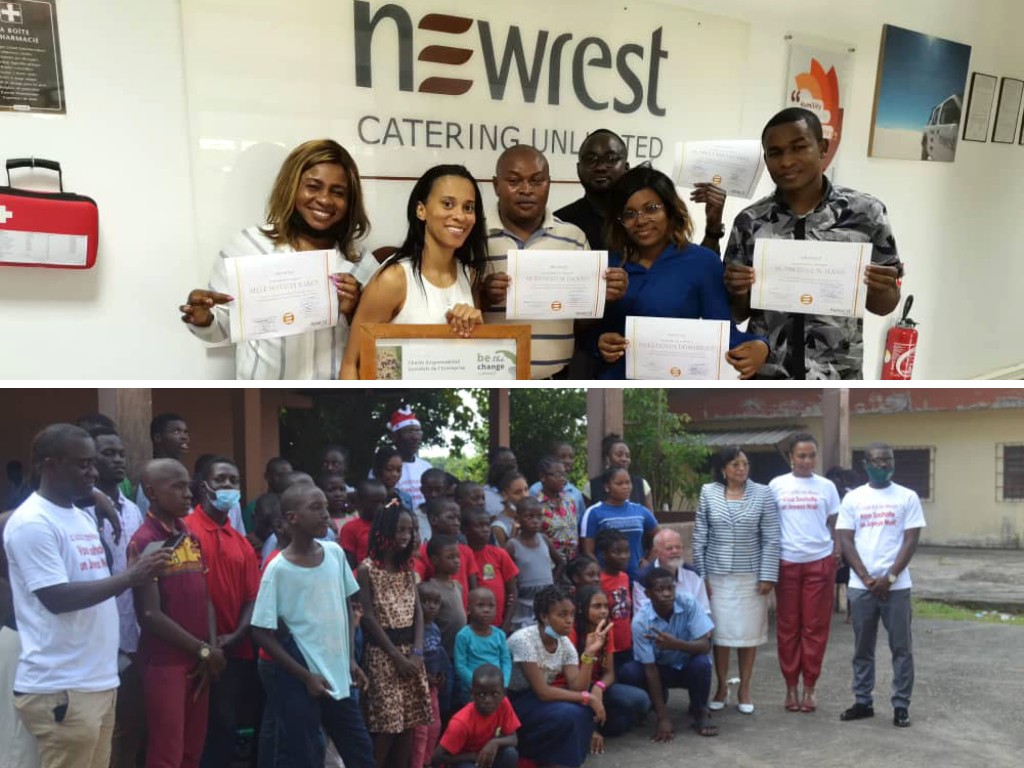 Newrest units in Gabon are committed in reducing food waste and having a social impact on communities
This is about getting involved and participating in the improvement of the living conditions of the populations living in the villages around the oil sites where Newrest operates. This project consists of assisting, accompanying and supporting the populations in their daily social and economic activities. This reinforces the current policy of "local content" by building strong relationships with local populations.
Newrest also satisfy the demands of government authorities and social organizations through the donation of essential products to different entities such as social affairs, orphanages, churches or the prison.
Implementing selective sorting at the Newrest "Daily Break" outlet as the implementation of CSR in retail
Following the opening of the new "Daily Break" outlet in July 2021, Newrest decided to set up selective sorting bins. This approach complements many other actions such as the use of plastic-free bags and cutlery, the removal of plastic straws and the promotion of local products. This point of sale will also be a real laboratory in order to test and implement concrete actions that limit the environmental impact of Newrest's activity in Gabon.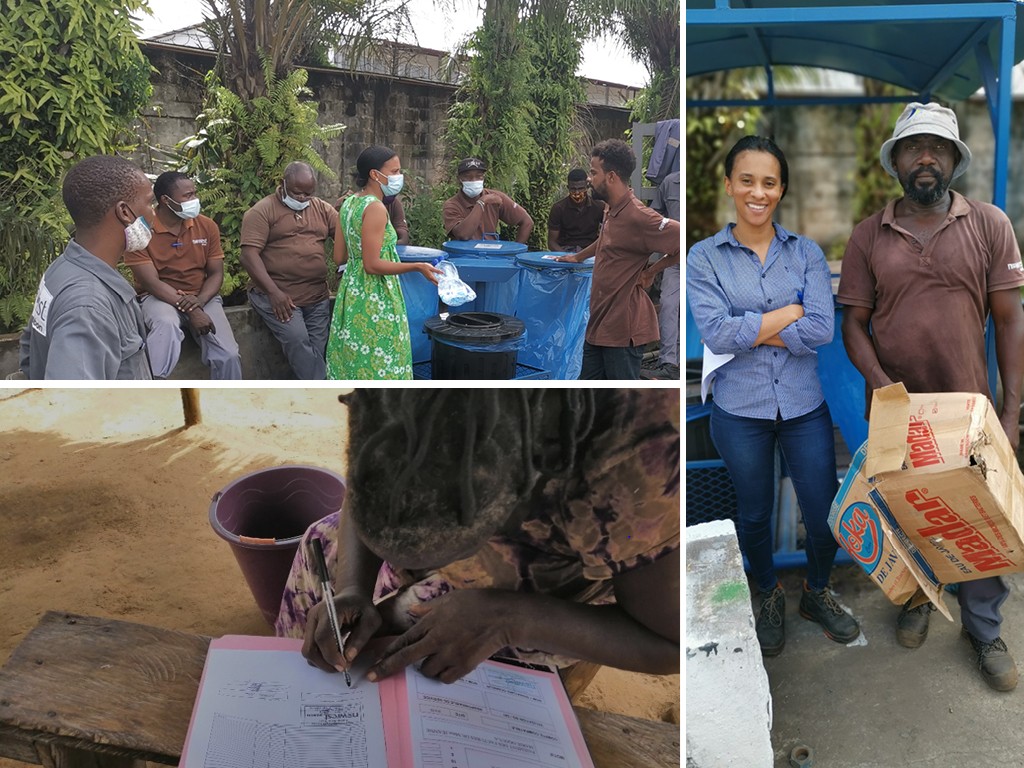 FOR MORE INFORMATION: