Great success for Newrest in Africa in the Oil, Gas and Construction sectors
Algeria
In December 2020, Newrest Algeria signed two new contracts with the Chinese company Yilong, a first with this customer worldwide.
In the highly competitive sector of Remote site management in Algeria, Newrest demonstrates its ability to be competitive and innovative.
From its Hassi Messaoud base, Newrest provides hotel and catering services at two sites. The first, ITTEP, is a rig of 80-person on board, located in Bir Sbaa. The second site, GSS, is a remote site of 150 residents, located in Ain Amias. Both openings took place in January 2021.
In addition, at the beginning of January 2021, Newrest Algeria started two new contracts with Lafarge on two production plants.
The CILAS production plant in Biskra, located southwest of the capital, welcomes 300 people for breakfast, lunch and dinner services. The LCO production plant in Oggaz, which is located near Oran in the south-east of the capital, welcomes 200 people for lunch and dinner services.
The dining area meets the employee's need to relax from an intense and hard work environment. In order to transport Newrest's guests in a new dining experience, Newrest Algeria proposes a customer journey through its "The Lunch" concept!
A real success that has been able to take diners into a warm atmosphere around gourmet and tasty recipes!
In line with the group's human resources policy, Newrest Algeria has opted for a 100% local recruitment. Training the team to the best of its abilities is Newrest responsibility and we are committed to strengthening their sense of belonging.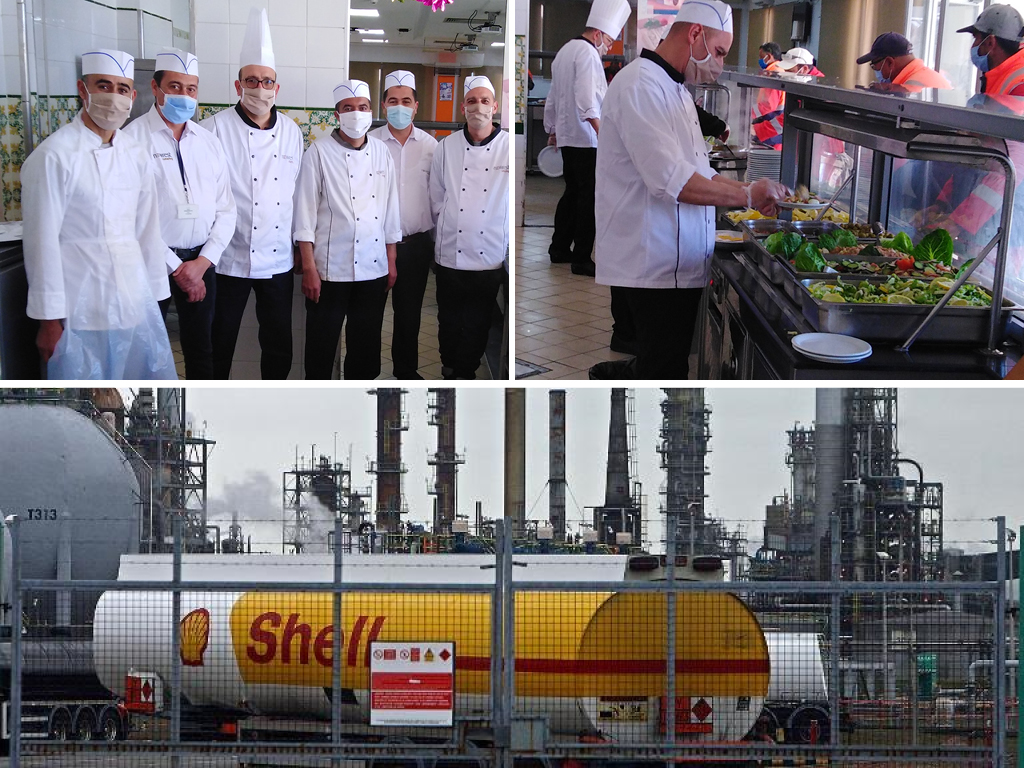 Angola
Newrest Angola won a public tender launched by Exxon Mobil Angola. It covers offshore catering and housekeeping activities for the FPSO's A&B and TLP A&B at block 15. There is also an onshore scope of work for Exxon facilities in Luanda.
Block 15 is located in the lower Congo's basin which is south of the Congo river. Being offshore and in deep waters the depth for this Block varies between 400-1,500 meters.
With those four new offshore sites, Newrest emerges as the leading actor in offshore catering with 15 sites. Multiple logistics hubs have been set up to support this activity in Soyo and Luanda.
Newrest already operates Exxon Mobil offshore facilities under its SBM contract.

Tunisia
Newrest Tunisia has successfully renewed its partnership with Shell Group at its gas processing site.
Shell's 300 employees working at Hannibal's site in the vicinity of Sfax will continue to enjoy the dishes cooked by the Newrest teams.
This renewal comes one year after the extension of another Shell Group contract for its offshore plateform called Miskar.
By doing so, Shell Group demonstrates its confidence and satisfaction toward Newrest services over almost a decade of collaboration.
Newrest partnership with Tunisia's oil & gas actors now amount to 8 sites, 4 onshore and 4 offshore.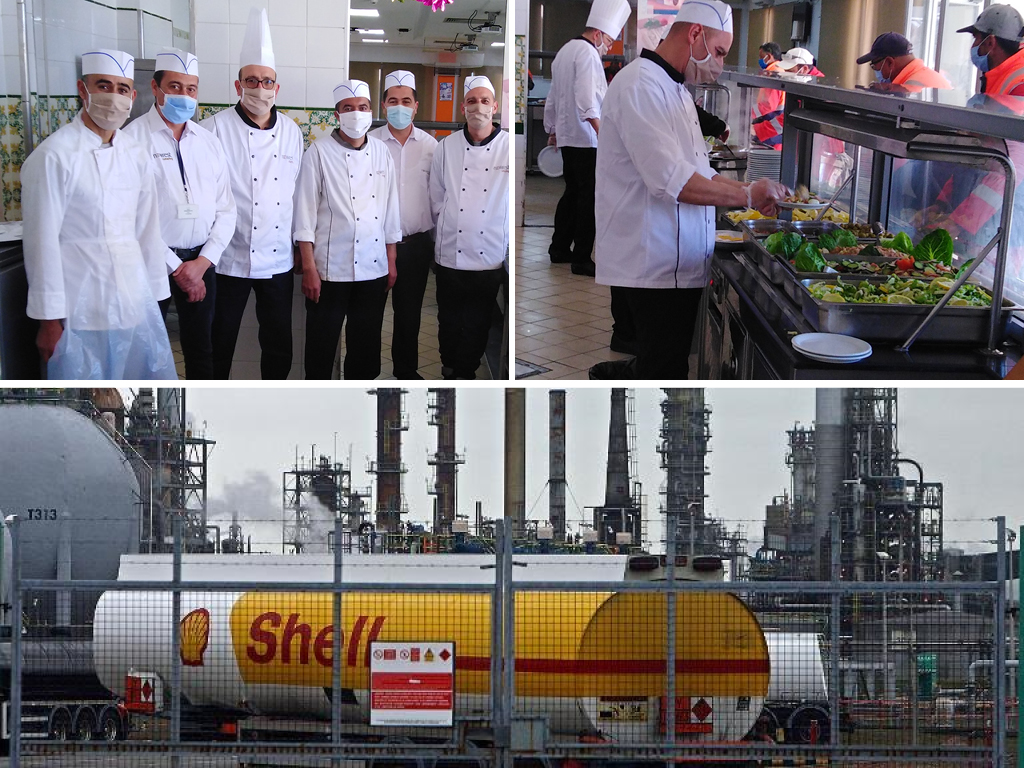 FOR MORE INFORMATION:
Newrest is present on the African continent since 2006 and is now the only international company to intervene in all segments of out-of-home catering on this continent. Newrest's presence in eighteen countries through five catering activities helps to meet the expectations of its customers in schools, medical and social services, in businesses, as well as railways and airlines compagnies as well as major players in the mining, oil and construction sectors.