In Europe, the airlines restart continues to boost Newrest's inflight catering
While American Airlines restarts its summer flights in Greece with Newrest's inflight catering services…
Newrest in Athens welcomes American Airlines back to Greece. On June 5th, a Boeing 787 resumed daily operations to Chicago after a one-year hiatus due to Covid-19 restrictions. +A new route also began on the same day as American Airlines flew its first daily Boeing 777 to the JFK airport in New York City. This new route connects passengers throughout the US market with their partner Jet Blue. Additionally, a third daily flight will begin daily operations in August to Philadelphia. A Boeing 787 will be flown. American Airlines offers out of Athens a Business class, Premium Economy Class, and traditional Economy class. Newrest has been catering for American Airlines in Athens since 2007. The Group is glad to join American Airlines in all these restarts and to provide its quality inflight catering during the summer 2021.
… United Airlines' European summer resumption happens on the same day, same place, with the same caterer
In Greece, Newrest has been partnering with United Airlines since 2012. June 5th was a busy startup day for the Newrest's Athens unit as United Airlines also resumed operations from Athens. Due to the Covid-19 pandemic, United Airlines suspended operations last summer. United Airlines will fly daily from Newark, United States, with a Boeing 787-800 aircraft offering Business and Economy class service. Newrest is also very proud to announce that United Airlines will be flying a second aircraft into Athens as of July 3rd from Washington DC. A Boeing 777-200 will be connecting the two cities with daily flights for the summer 2021 season. This new flight will offer Business, Premium Economy and Economy service.
SAS starts-up its charter program in Greece and Cyprus with Newrest's services
All of Newrest teams in Greece and Cyprus welcome SAS back as they resumed outstation catering services from June 3rd, firstly to Athens. SAS flies to the Greek capital an Airbus 320 aircraft and offers Business Plus and Economy Go catering to passengers. SAS will also begin in June their charter program flying A320 aircraft from multiple Scandinavian airports to Greece and Cyprus. Units at Corfu, Chania, Heraklion and Rhodes as well as the Cypriot unit at Larnaca will supply catering services to SAS. Newrest teams are pleased to cater this airline again. Since 2016, SAS has shown common values and a nice spirit every time the Group has provided them its inflight catering services.
A new Volotea stop-over base opens in Lyon to 29 destinations in Europe
In France, Volotea settles down in Lyon. On the 10th of June, the Spanish airline which flyes to regional capital cities in Europe extended its French activity by opening its 6th French stop-over base in Lyon-Saint Exupéry airport. This base offers flights to 29 destinations in Europe, including a brand new one to Olbia, Italy.
Newrest teams are grateful to contribute to the development of the company in France by providing inflight catering to passengers in Marseille, Toulouse and now Lyon. This partnership extension highlights the trust Volotea's has been showing in Newrest's expertise since 2016 and the launching in Strasbourg.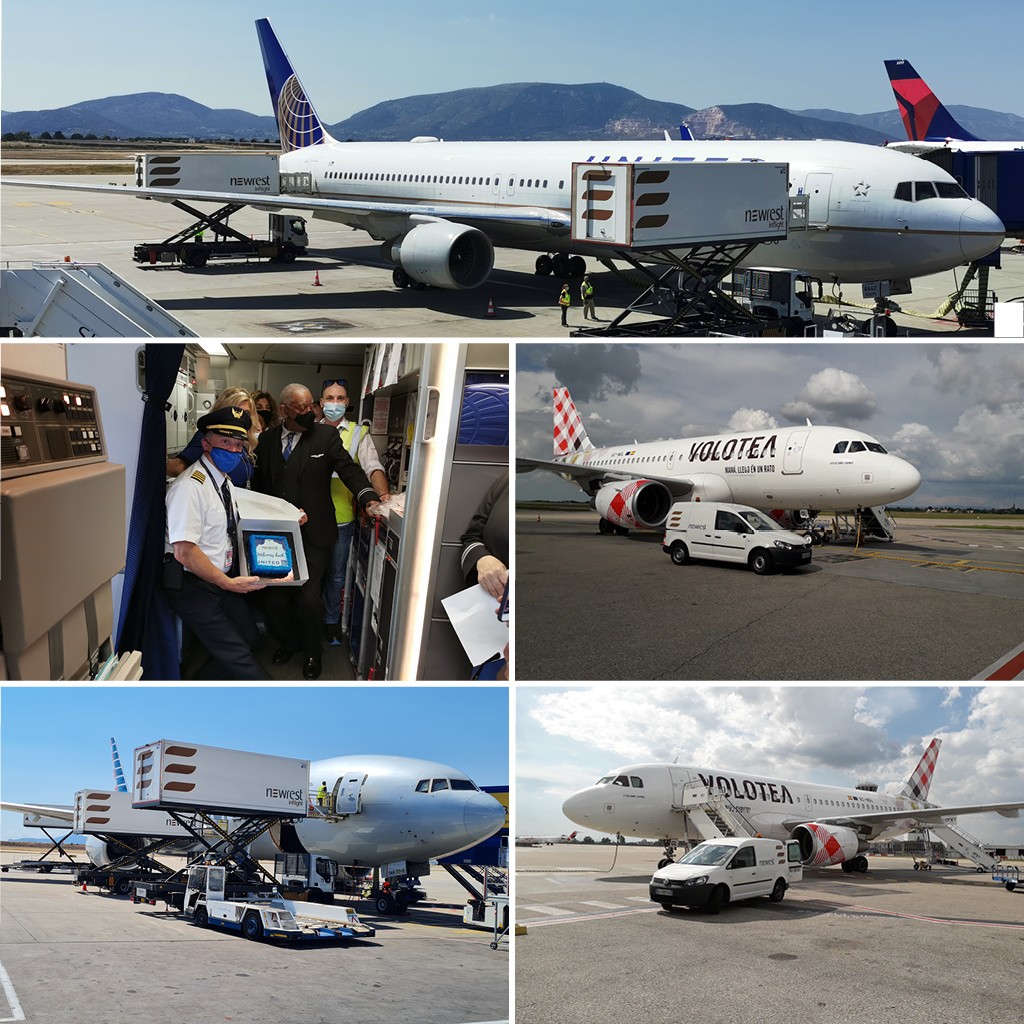 FOR MORE INFORMATION: