In the Americas, Newrest's inflight catering expertise seduces airlines
Newrest teams in Americas continue to gain airlines' trust regarding their inflight catering support. In Canada, Newrest welcomes back Air Algérie. In Mexico, the Group is awarded of a new contract with Austrian Airlines.
Newrest launches its inflight catering services with Austrian Airlines flights from Cancun to Vienna
On October 24, Newrest was proud to welcome the first Austrian Airlines aircraft and crew coming from Vienna, Austria to Cancun, Mexico.
This flight is the first in a long series. Indeed, the airline has entrusted Newrest's expertise in inflight catering to cater its plane until next March. Two flights per week to Vienna are scheduled during the winter period. These will be operated by a Boeing 777 from Cancun International Airport. Business, Premium and Economy class passengers will enjoy two hot meal services on board.
The whole Newrest team is delighted with the trust placed in its inflight catering services. The Group is pleased to support Austrian Airlines on the new Cancun – Vienna route.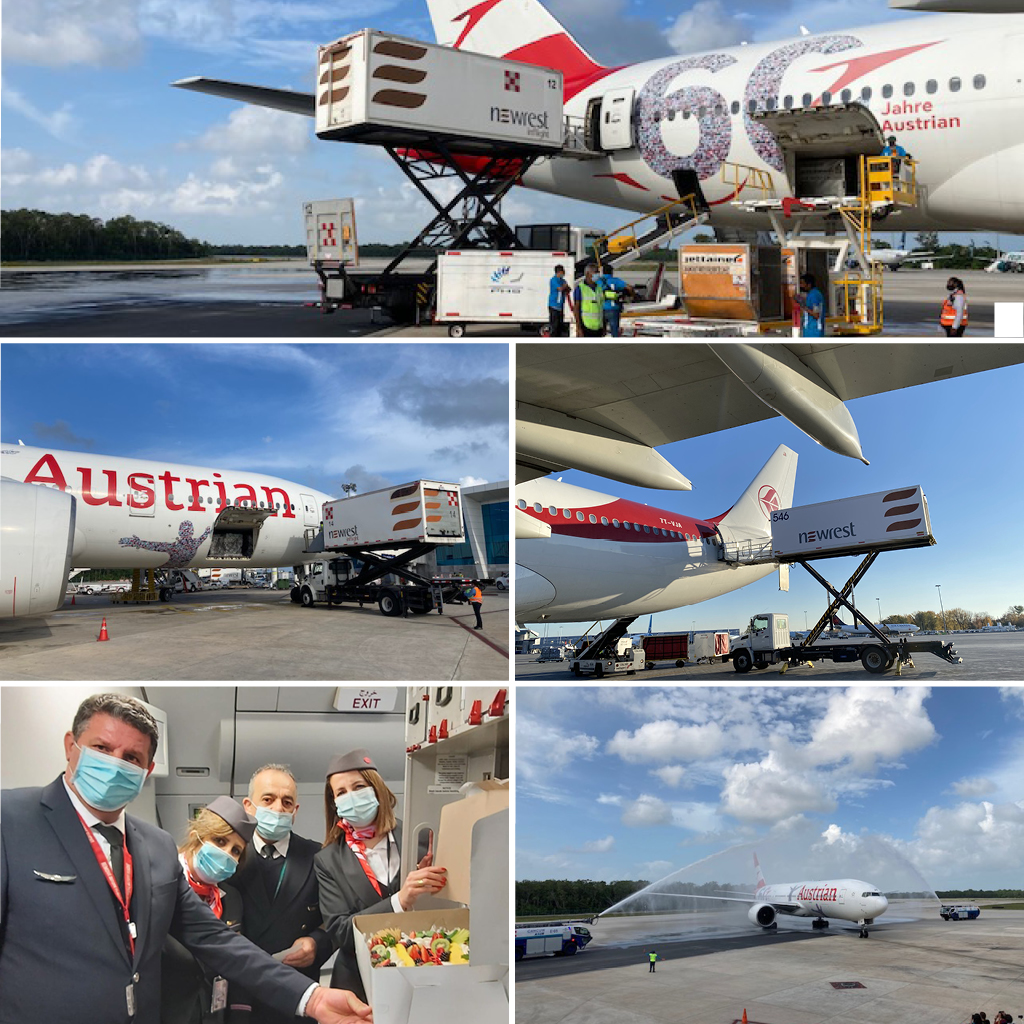 Newrest restarts its inflight catering operatons with Air Algérie in Montreal
Air Algérie made its big comeback in Montreal!
On October 26, Newrest welcomed the first Air Algérie flight after more than 18 months of absence. This news is greeted with enthusiasm. On this occasion, Newrest teams in Montreal met with Air Algérie teams and welcome them back to Canada.
The national Algerian airline has resumed flights from Montreal Trudeau Airport (YUL). Newrest is pleased to cater for its partner with hot dinners and cold breakfasts to three A330-200 aircraft per week with a capacity of 18 Business Class seats and 251 economy class seats.
FOR MORE INFORMATION: