International towing crew testimony: meet Pheona Albert and Rory Caldera
On September 3rd, Newrest crew members departed from Singapore on board of vessel going to offshore Guyana. They participate in a towing which will last over two months, with 120 guests on board.
The multicultural crew is truly reflecting Newrest's DNA. Their involvement in the success of the launching of our operations offshore Guyana is outstanding. Sneak peek on two of our collaborators' experience with Newrest. Discover who they are, what they're achieving, and how it looks like to work in a vessel with Newrest.
What were you doing before working for Newrest?
PA: I was self-employed in my event catering business. I used to cater Guyanese and Creole food for weddings and other special events.
RC: I was working in the catering industry for 9 years in Venezuela, and for one year as a chef in a restaurant in Germany.
For how long are you working for Newrest in Guyana?
PA: It has been now 2 years, since September 2019. My first assignment was in an operation offshore Guyana water. I always wanted to experience an offshore environment and work together with experienced professionals coming from different horizons.
RC: I started 6 months ago.
What was your position when you started and how did you grow up within Newrest organization?
PA: I started as a dishwasher, then I quickly took night cook responsibilities. I was then tested as a head chef in a boat for one rotation and eventually I joined another one as head chef.
RC: I entered the company as night cook, in a position which is not mine. However, I took the oportunity given to me and with the new vessel arriving, I was confident that I would have my chance.
What are the positive points working with Newrest?
PA: I was able to quickly evolve during the past 2 years. This company gives you a lot of responsibilities once you prove you have the right attitude and desire to learn. I've opened my mind as a chef to other cuisines and cultures and I learnt how to manage my kitchen in an organized fashion.
RC: I am a person with need of constant learning. With Newrest, I feel that we always are stiving for perfection. Our protocols in the kitchen are high standards, and the benefits of teamwork are always brought forward.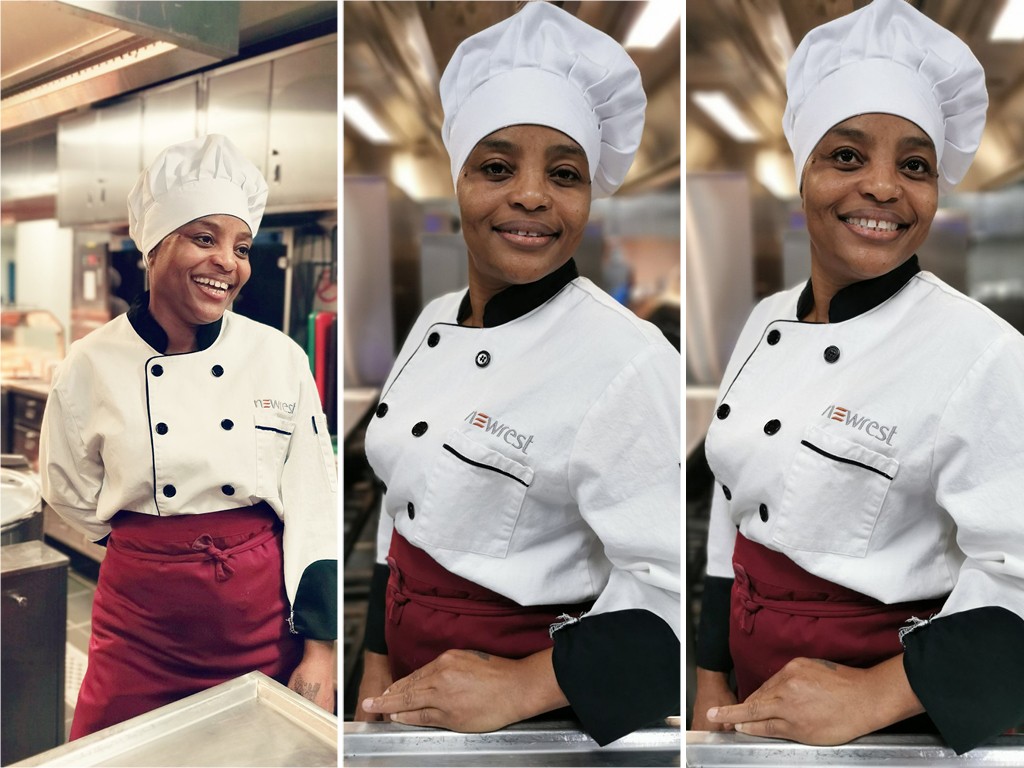 What do you think you still can improve?
PA: There is always room for improvement, and in my side, I think I can improve my leadership skills and communication with my staff.
RC: I am learning everyday with Newrest. I would like to keep developing my technical skills.
Explain us how was your trip to reach Singapore?

PA: I knew that I was lined-up for this project since February and I was really looking forward to it. Due to the pandemic, Singapore borders remained partially closed a long time, with very few entry permits delivered. The date of mobilization kept on being postponed and eventually our visa was approved 3 days before our trip at the end of June.
I experienced a long and exciting journey to reach Singapore, my team and I had to stop in Panama, Amsterdam, and Dubai before arriving in Singapore.
When we arrived, we had to undergo 14 days quarantine and when we went out, we had to undergo medicals then we went straight to the vessel. It was my first time travelling that far and sailing. It's a totally different experience from usual operations, we must deal with time change and vessel movements.
How do you feel representing Guyana in Singapore?
PA: I feel extremely proud to be picked as 1 of the 5 Guyanese nationals present in this vessel at the other side of the world. I really feel like being an ambassador of my country in Singapore and to the world. Showcasing our Guyanese culture and skills is an absolute honor.
What are your different tasks on board? 
PA: As a head chef, my responsibility is to run the kitchen, make sure that the meals are prepared on time, all temperatures are checked, ensure that the team is wearing it's PPE and obviously ensure that delicious and various meals are served to our guests.
RC: My first task is to make my guest happy! I also elaborate the menus in collaboration with the camp boss, I cook the meat, I supervise the kitchen operation, I am the guarantor of the standards of the company in the kitchen.
What are your challenges?
PA: Being away from my family, usually the rotations are shorter, since this mobilization is special, this is the longest one I ever been to.
RC: Create a strong team spirit from day 1. The FPSO will arrive and a new team will embark. It will be an exciting experience.
How is it to work within a team inclusive of 7 different nationalities?
PA: It's an amazing experience, working with different cultures, people with different tastes and way of thinking. We exchange a lot about our cooking skills, our culture. This is a blessing to have this opportunity that is really opening my mind to the world.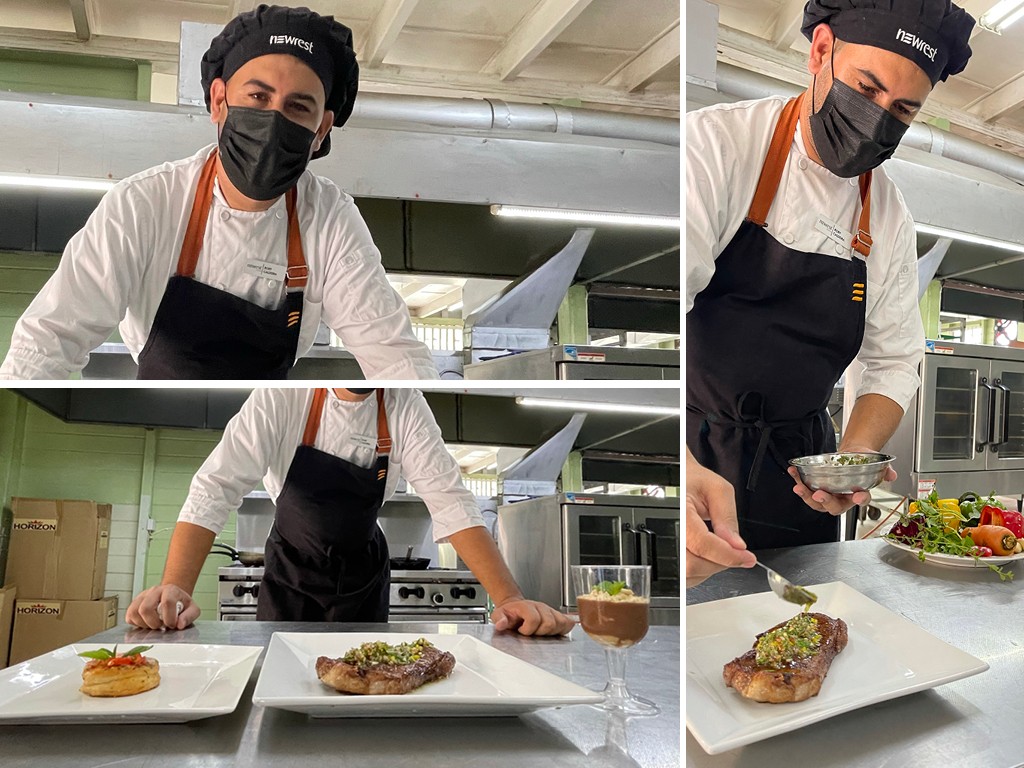 FOR MORE INFORMATION: