Morocco: Newrest – Rahal Chefs supporting the nursing staff of Casablanca
CASABLANCA: Newrest Morocco is mobilizing its forces alongside the nursing staff while opening a temporary 700-bed hospital.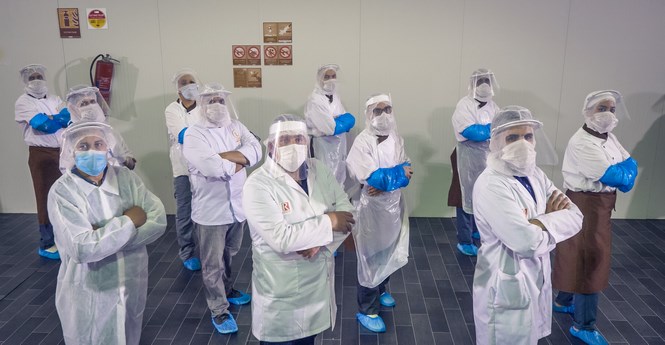 As part of the COVID 19 pandemic, the Wilaya of Casablanca (town hall) took drastic action by requisitioning the huge premises of the city's Exhibition Fair to create from scratch a field hospital with more than 700 beds that can ease the hospitals in the region. This Hospital is fully reserved for patients placed in quarantine or in recovery process.
A large-scale logistics operation, led by the Rahal group, was necessary to install, in 2 weeks, a 1,200 sqm kitchen that met all the safety criteria required to produce up to 10,000 quality meals made from fresh produce.
About sixty Newrest Morocco team members have invested in these facilities and are now using them to serve all treatment centres in Casablanca (excluding the university hospital which has its own kitchen), ie more than 1,000 patients and 1,500 healthcare staff. "We are used to large-scale mobilizations, but this is a feat due to the Ramadan period and the timing imposed by the health crisis",  said Anis Gherraby, Newrest Operations Manager.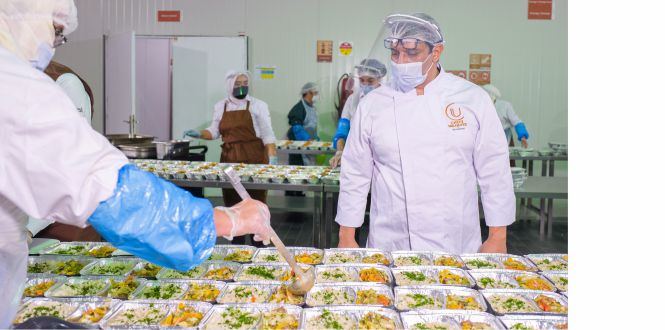 Every day, breakfasts, lunches, and dinners are produced with or without diet according to the special prescriptions of the medical profession. All preparations are cooked on site.
"The meal is an important element of care. We wish to offer traditional, tasty and delicious dishes, cooked from rigorously selected products, to facilitate the healing of the sick and help the nursing staff to keep pace" explains Franck Carpentier, Newrest Morocco CEO.
The kitchen teams are assisted and trained by several quality engineers specially seconded by Newrest Morocco on this operation.
For the Rahal group and Newrest teams, Catering is "Unlimited".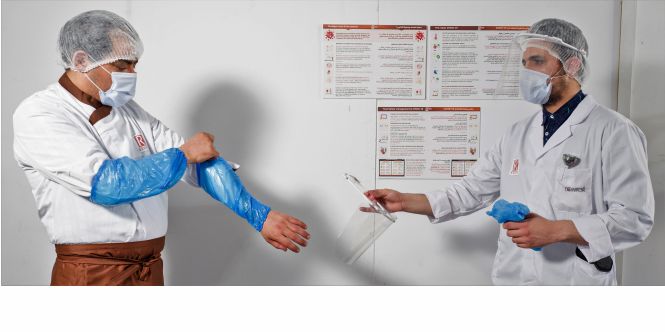 Founded in 1985, Newrest Morocco, a Newrest Group subsidiary, is the leader in catering and services contracted to companies, communities, educational establishments and the health sector.
Newrest Morocco has capitalized on its experience and that of its partner, RAHAL GROUP, to offer its customers a wide choice of catering solutions and services.
With its experience, its geographic network on the Kingdom, Newrest Morocco manages, develops and satisfies its large portfolio of customers, thanks to the quality of its human capital, its services, its references and its unique know-how.