Newrest and Air France hand in hand towards an eco-responsible initiative
The two groups are working together towards an eco-responsible initiative and a decarbonization objective on test flights. This has enabled them to reduce CO2 emissions from these flights by half.
Air France and its decarbonization objectives
This year, Air France (AF) launched an Air France ACT program to reduce its emissions and reach a net zero emissions target by 2050. Through this program, the company is implementing solutions and finding ways to reduce emissions. Test flights were initiated in early May.
A reduction was achieved on two flights to Montreal and Lisbon by activating proven decarbonization levers and testing new eco-responsible initiatives. In these eco-responsible initiatives, Newrest played a key role.
Upstream, a major preparation for Newrest
Newrest has been working with AF for more than a year to sort waste on arrival of flights in Canada. Newrest teams have put together a file to isolate and recycle plastic bottles and aluminum cans from AF KLM flights. The file was studied by the Canadian health authorities in Ottawa. To support this, several test flights were authorized to demonstrate the selective sorting procedures.
The file was put together by Newrest teams in support of the eco-responsible approach of its partner Air France.
The eco-responsible flight on May 3rd
For the special "Skyteam Sustainable Flight Challenge" flight on May 3rd, Newrest was involved from the preparation of the flight with Air France teams to the requests to the authorities to be able to recycle the sorted elements on board. Newrest also made suggestions to reduce the number of materials/equipment and beverages to be put on board according to the flights landing in Montreal.
For 2 weeks, inventory was counted to determine what could be accommodated in the special flight 342 load plan. The analyses showed that a reduction in the quantity loaded was possible for certain products, sometimes up to 25%. This approach has allowed us to change the loading plan, reduce the quantities of recyclable products on board and therefore generate a reduction in greenhouse gas emissions.
Finally, Newrest team was in charge of recovering the waste sorted during the flight and weighing it. Newrest is committed to selective sorting, waste reduction and recycling. This is in line with the group's CSR charter.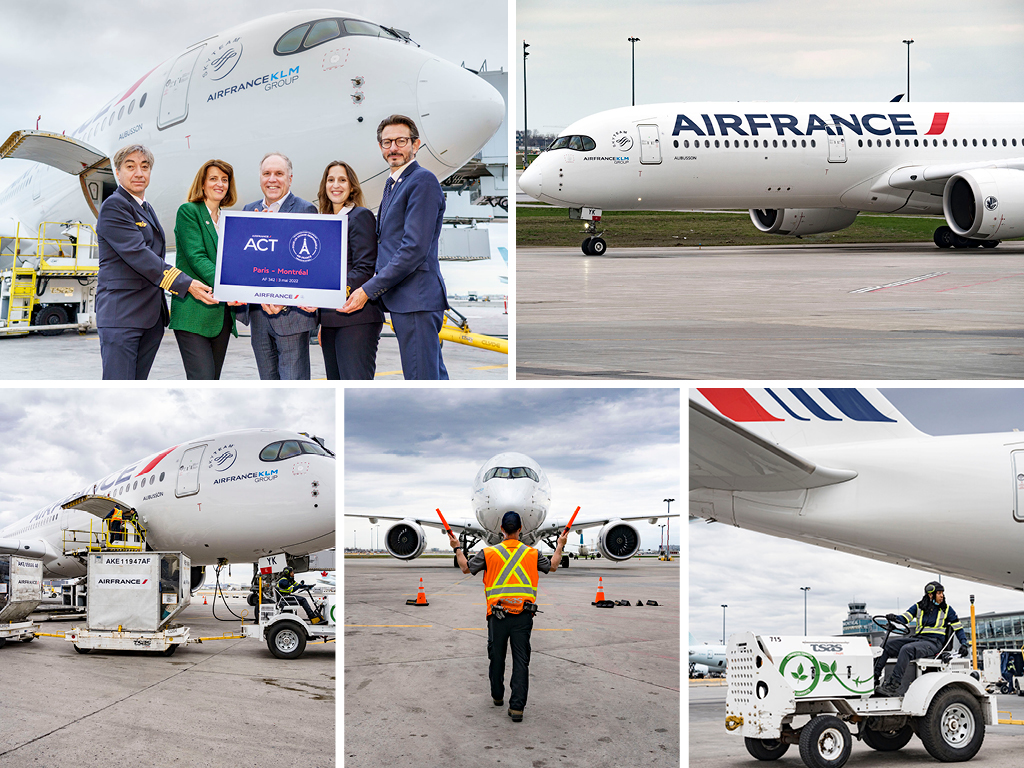 FOR MORE INFORMATION: