Newrest Angola has just been certified by the CAE
Newrest Angola has just been certified as the "Reference Company for catering and related services for the offshore in Angola" by the CAE, a unique certification body created by the Chamber of Commerce and Industry of Angola and Sonangol.
Newrest Angola will now be systematically consulted by all oil operators for any purchase of goods or services related to Catering. CAE's certification is the only one that allows companies to participate in tenders in the Oil and Gas sectors. This certification, which is valid for 2 years, completes a long process initiated since 2014 to conform Newrest Angola to regulation on the markets for services to oil operators.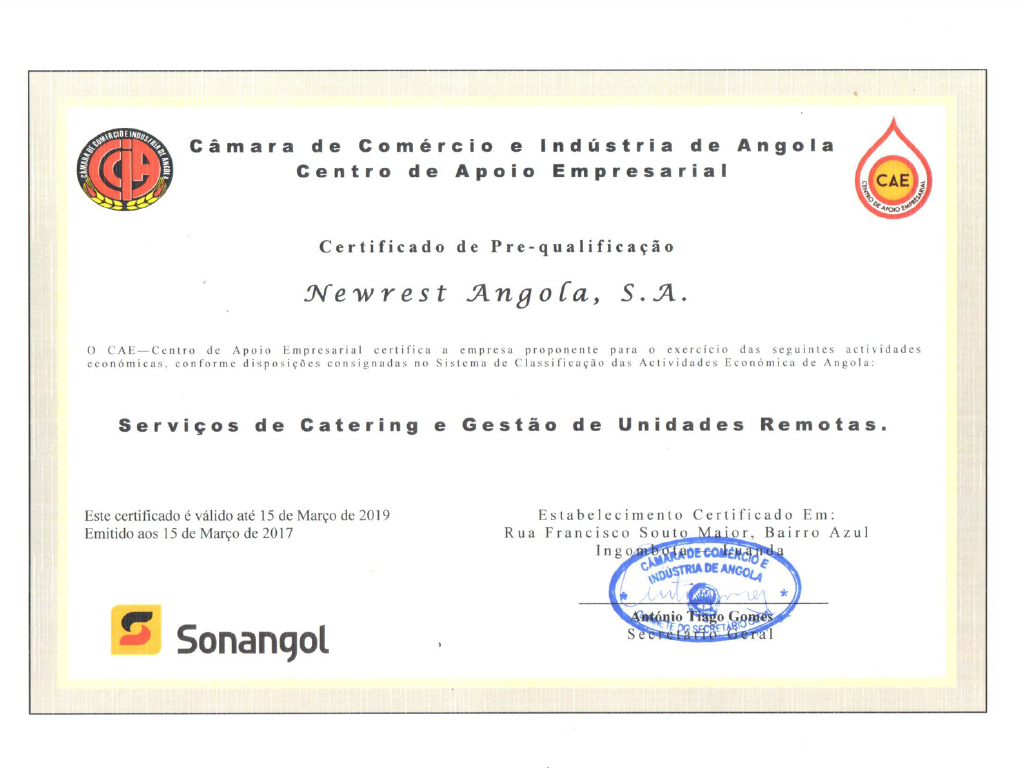 MORE INFORMATION: