Newrest back on board Air Transat flights from Madrid and Barcelona
After a two-year hiatus, Air Transat's flights from Madrid and Barcelona to Montreal are back in operation with on-board service provided by Newrest. A great way to start the summer season!
First Madrid…
In April 2022, Newrest took over Air Transat's service on its Madrid-Montreal flight with a capacity of 12 business and 187 economy passengers. The frequency of flights in April will be 1 flight per week (Wednesday), increasing at the end of the month to 2 flights per week (Wednesday and Sunday), and to 3 flights per week from June onwards (Monday, Tuesday and Saturday).
The start-up went well thanks to the collaboration of the Newrest teams in Madrid and the Air Transat teams.
… Then Barcelona
Then, on April 14, Barcelona welcomed Air Transat for the Barcelona-Montreal route. The next step will be the launch of the Barcelona-Toronto route in May.
The Newrest teams in Spain are delighted to strengthen their relationship with the Canadian company Air Transat.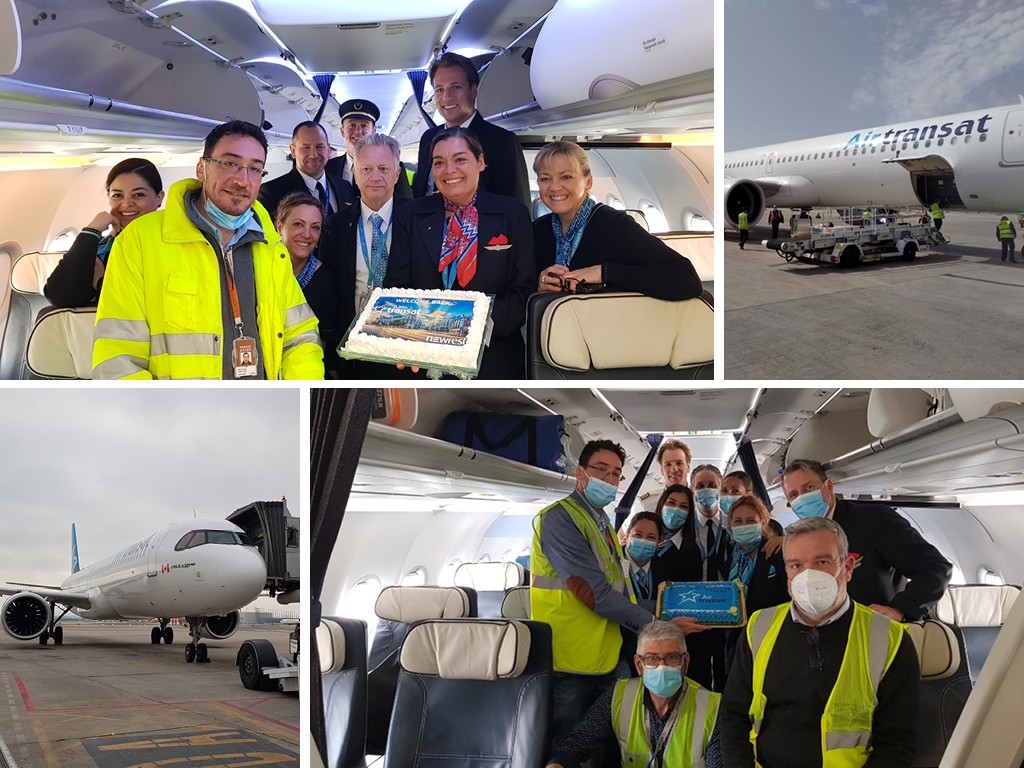 FOR MORE INFORMATION: