Newrest celebrates Ethiopian Airlines' excellence for its 75th anniversary
Ethiopian Airlines and Newrest have been partners in the inflight catering of the company since 2016. The Group is glad to be part of the celebration of their 75th anniversary and to share these memories with the airline.
Ethiopian Airlines celebrates its 75th anniversary. As the leading pan-African aviation group, this event is shared with partners of the airline, as a proof of trust and loyalty. On this occasion, it launches a year-long celebration under the theme "Celebrating 75 years of excellence".
Newrest teams in Toronto were able to be part of this event in the best way. They shared a moment and a Newrest cake on board of the aircraft with the Ethiopian Airlines' crews before their flight to Addis Ababa. Ethiopian Airlines representatives in Canada were also part of festivities.
On behalf of the 29,500 Newrest employees worldwide, the Group wishes many more adventures in the air to Ethiopian Airlines and its network such as Air Malawi and Asky.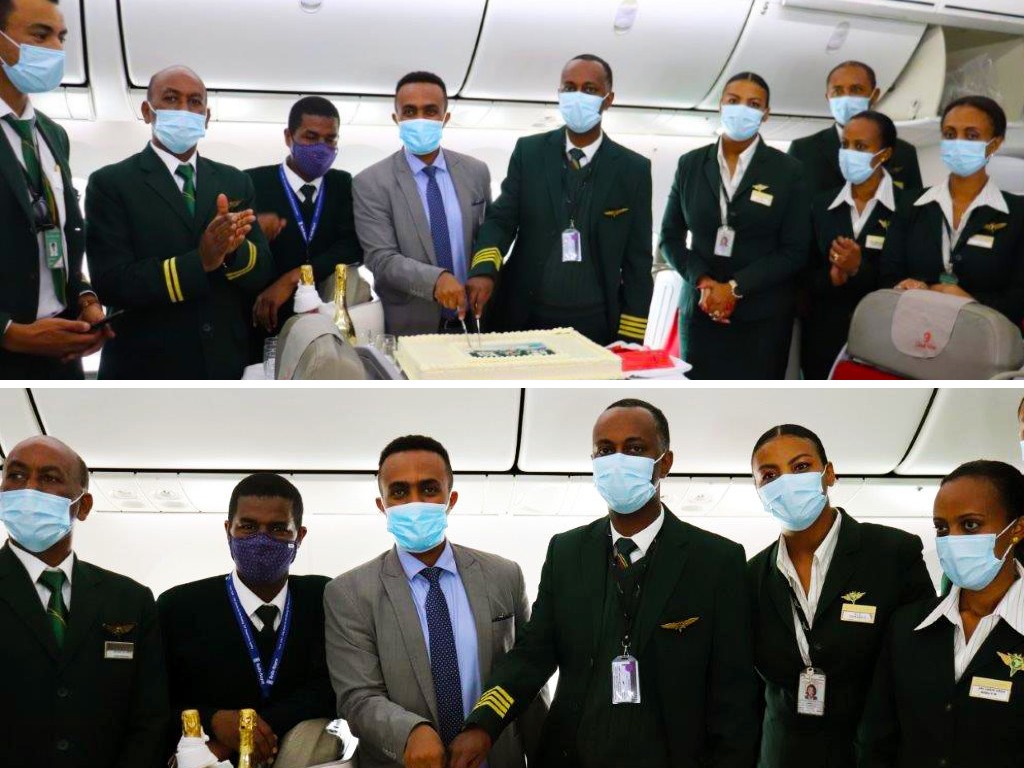 FOR MORE INFORMATION: