Newrest committed to the "Fermes de Coeur" for a 100% local event
In the town of Langeac in the Haute-Loire, a local event was held on 13 April 2022, organised by the company Newrest and the Ateliers de la Bruyère. The objective: promote local cuisine and engage the producers of the region.
A committed charter
For three years now, Newrest has been alongside various producers and distributors in the Haute-Loire. The group always has been committed to serving dishes made from local ingredients to the various sites it serves. Indeed, Newrest is progressing hand in hand with different regional actors around the same vocation. Their aim is to promote the richness and diversity of the productions on the French territory through these "Fermes de Cœur".
"Bocuse used to say, "True cuisine will always be that of the land". With this approach, Newrest promotes short circuits and puts the best local products at the heart of its cooking recipes." Marc Giraud, Managing Director of Newrest Restauration.
A local event with a taste of the Haute-Loire region
On April 13th, an exceptional event was held, jointly organised by the Ateliers de la Bruyère and Newrest. During this event, guests were able to discover the Fermes de Coeur de Haute-Loire initiative through a guided tour of the Ateliers de la Bruyère and their fields. In addition, the guests had the opportunity to taste different dishes prepared by different Newrest Chefs from Haute-Loire.
On the menu the guests were able to taste :
Lentils with Bleu d'Auvergne
Cabbage salad with bacon
Celery and smoked trout
Platter of local charcuterie
Platter of local cheeses
Yoghurt from the farm and cream desserts
Pastry buffet
Beyond a classic culinary event, Newrest and Les Ateliers de la Bruyère wanted to share other values. Indeed, the two partners showed their sense of local commitment and regional cohesion.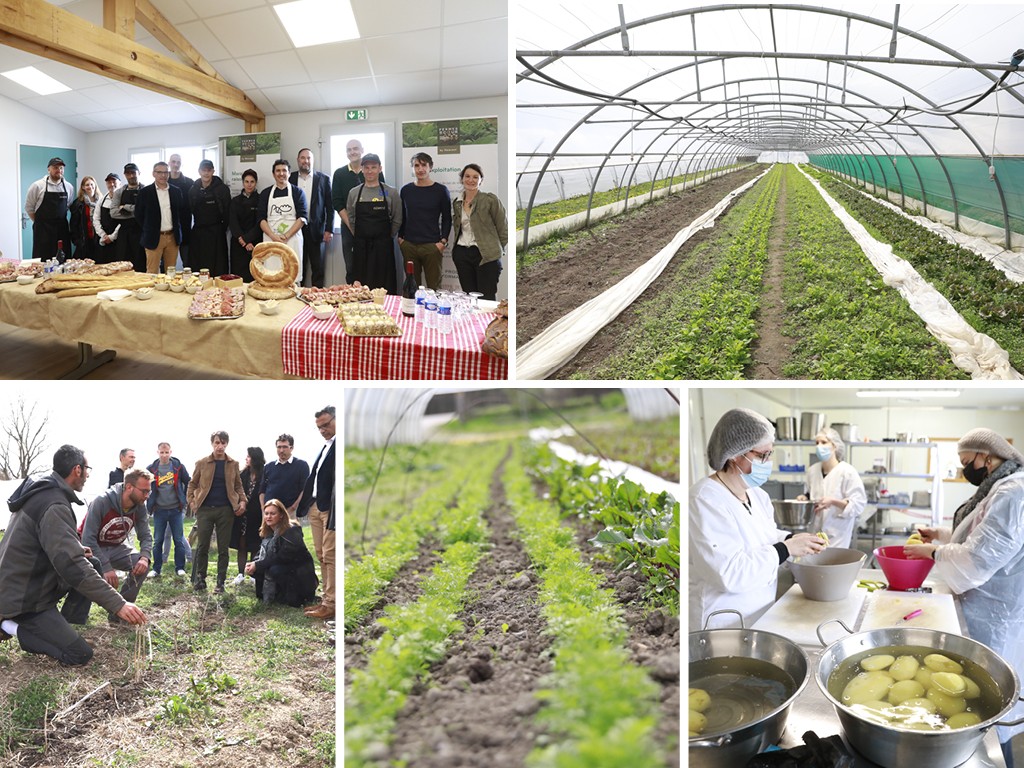 FOR MORE INFORMATION :