Newrest develops and provides innovative solutions to fast growing airlines
Newrest furnishes catering services for lots of airlines since its creation. The group is growing its range of solutions with other services with the aim of being a one stop shop for its partners. Indeed, Newrest goes beyond logistic and retail program management to support innovative airlines in their growth.
Air Dolomiti and World2Fly (W2FLY) are two europeans companies who are collaborating with Newrest and looking for its expertise.

Newrest chosen by Air Dolomiti last year
The group has been selected in December 2021 to provide retail expertise to Air Dolomiti. The italian airline company has relaunched its retail service and trusted Newrest with critical back office solutions dedicated to additional revenue generation operational process management, two important pilars for fast growing airlines.
Newrest & World2fly
Newrest welcomed W2FLY Portugal in Cancún on April 3rd 2022. This new contract with World2Fly Portugal happens thanks to a new route from Lisbon to Cancún, operated once a week on Sundays.
W2FLY Spain and Newrest had started operations last year in June with two weekly flights operated with a 350-900. Today, Newrest strengthen its relationship with the airline  thanks to this new route. With W2FLY, Newrest goes beyond logistics and retail program management by providing digital pre-order solutions.
New menus have been developed for the Summer season, with healthy products and sustainable disposable material. It is essential for Newrest to combine waste reduction and responsible purchasing within its actions.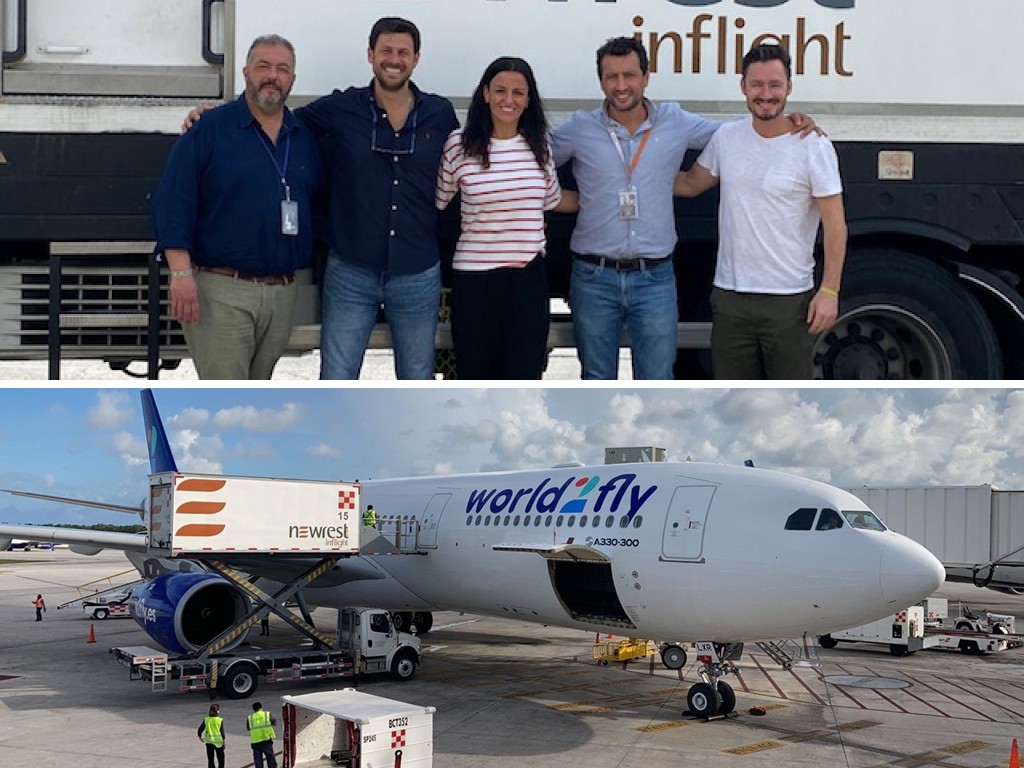 FOR MORE INFORMATION: