Newrest enters the inflight catering market in Germany
Following the opening of its German subsidiary in 2020, Newrest is focusing on the deployment of new catering units in Berlin and Hamburg. Indeed, the inflight catering market in Germany has been a priority for the Group for over two years. This priority is finally taking shape with the acquisition of 60% of Flight Delight Air Catering. A merger that leaves room for a new entity for the caterer: Newrest Germany.
Newrest announces the conclusion of an agreement to acquire Flight Delight Air Catering in Germany
Newrest becomes majority shareholder of the independent company of the Käfer Service GmbH group by taking a 60% stake in the company.
Flight Delight Air Catering is specialized in high quality inflight catering on long-haul routes. It operates in Frankfurt and in Munich. Its clients include renowned airlines such as China Airlines, Saudi Arabian Airlines, Latam Airlines, Air Astana and Air Canada.
Michael Käfer, CEO of the Käfer Group is one of the leading catering companies in Germany. Alexej Oberoi, the second director of Flight Delight Air catering, is also the CEO of Käfer Service GmbH. They both agree that the participation of the Newrest Group will be a real contribution to the catering business in terms of network and logistics expertise.
Already partnering with many of these airlines such as Air Canada, TUI, Condor, or Saudi Airlines in other countries, Newrest is pleased to extend the airline catering adventure with these customers in Germany.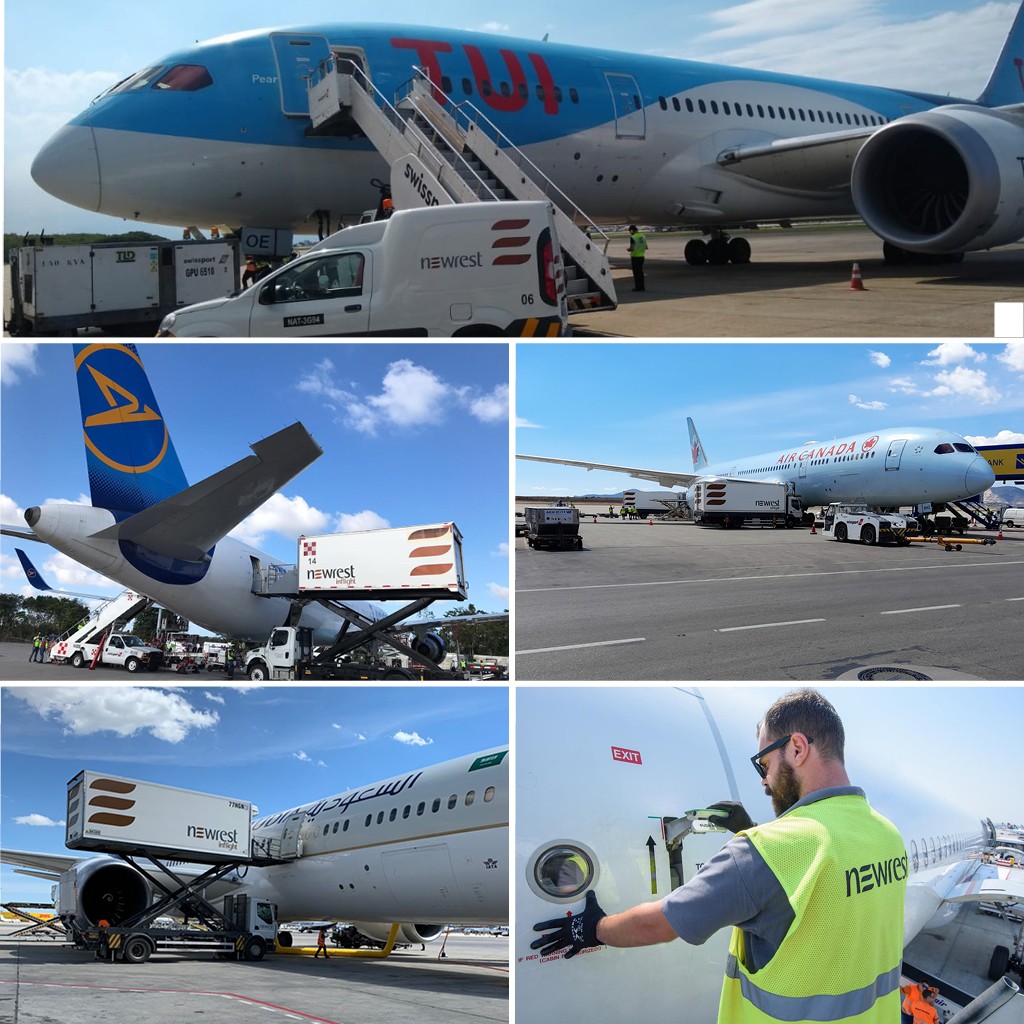 Conquering the German inflight catering market
With this partnership, the ambition is to transfer the culinary expertise of the Käfer Group to the airline market. By combining their respective networks and know-how, the new entity called Newrest Germany offers international airlines a  solid and agile alternative in the market.
Newrest has long wanted to capitalize on the difficult German market. By joining forces with this key partner, the Group has succeeded in penetrating this demanding market. To provide airlines with a competitive and recognized choice of catering provider in Germany, the Group has chosen to set up with a partner with over 90 years of experience in this market. This established reputation combined with the cross-fertilization of the two players' expertise is a reliable guarantee for Newrest's understanding of the German market.
The added value for Flight Delight Air Catering lies in Newrest's ability to extend the presence of Newrest Germany's operations to other German cities. Stuttgart and Hannover are, among others, named in the expansion ambitions of the entity.
This valuable synergy stimulates the growth of both players, who now operate together under the name of Newrest Germany.
The Group is delighted with this step forward. It is crucial to Newrest's European expansion, independent of a crisis that has nevertheless hit the airline industry.
FOR MORE INFORMATION: