Newrest Gulf and ISF offer an animation meal "Live cooking"
Newrest Gulf and its partner ISF put in place a "live cooking" animation to show how the meals are prepared.
Through its partnership with ISF in Qatar (International Security Force) Newrest Gulf put in place a "Live cooking" concept for officers at the Doha camp. The cooks prepare 400 meals per day in front of the officers before serving them. The stand serves three meals a day, adapted to the moment of the day and with a large range of choice.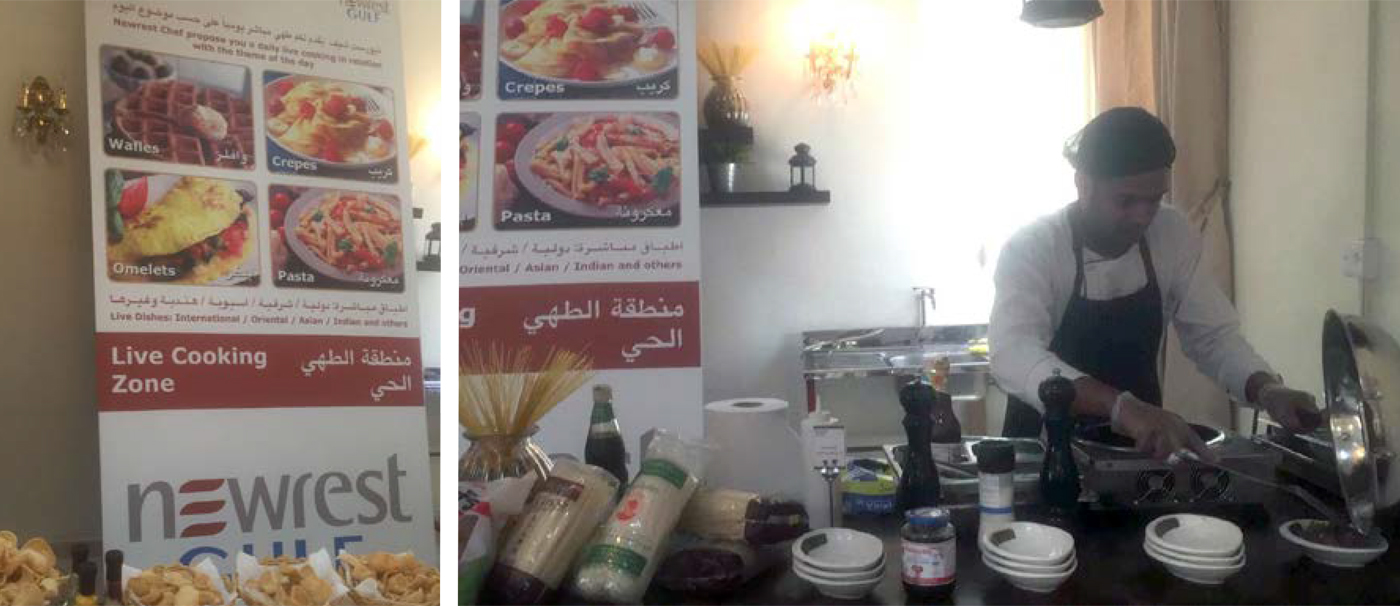 More information: