Newrest Gulf opens a coffee shop EASY for Doha Institute's students
EASY is replacing Daily Break, for a new and modern coffee shop in Doha Institute. After two years of closing due to covid, students can finally enjoy a new food offer by Newrest Gulf.
Newrest's retail expertise remains at the cutting edge of innovation
With now 8 years of experience in Qatar, Newrest Gulf has a solid development base in Catering, Construction and Education activity. Over the past 3 years, Newrest Gulf is working with Doha Institute for catering services and retail management. It has been able to build customer loyalty by offering an adapted and innovative solution.
Take it EASY
The coffee shop comes in addition to the main restaurant, where Newrest is providing lunch for students, teachers and administration members. At EASY, the Chefs propose a selection of food and drinks from breakfast to dinner. Hot and cold beverage, sandwiches, pastries and salads are available all day long in order to adapt to students fast life. A "plat du jour" is also suggested, available only for dinner.
For this re-opening, decoration of the coffee shop has been reviewed. New decor, refurbished sofas are some of the changes that took place to improve Doha Institute's students experience. With EASY, Newrest is showing its ability to reinvent itself and respond to customer's demands. Indeed, young people is a constantly changing population, always looking for new, quick and gourmet meals.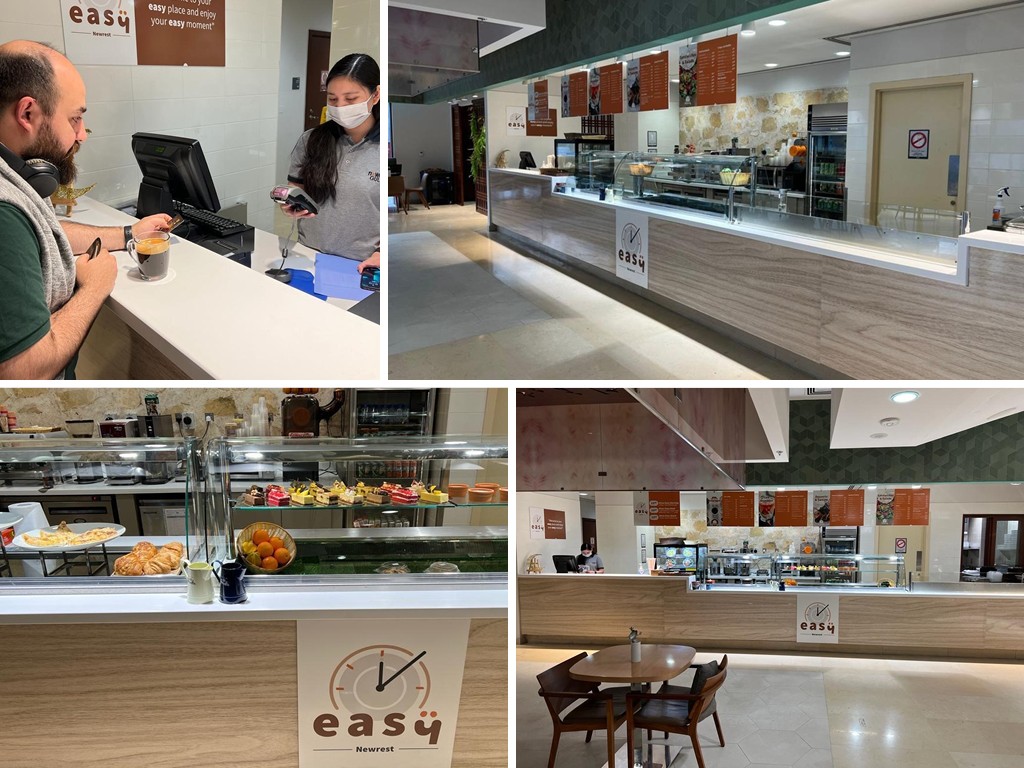 FOR MORE INFORMATION: