Newrest illustrates a Polynesian recipe book to support diabetics
Newrest teams participated in the adapted to diabetics recipe book "Maa'a and diabetes in Fenua". This is a useful echo to the "Be the change" charter presenting the CSR commitments of the group. This is a concrete expression of the group's desire to support French Polynesia in its fight against diabetes. The disease currently affects more than 15% of Polynesians.
Newrest's know-how at the service of a Polynesian recipe book
French Polynesia relies on the know-how and expertise of Newrest chefs for the illustration of a specially adapted to population affected by diabetics cookbook. "Maa'a et diabète au Fenua" is written by the journalist Delphine Barrais. It suggests about fifty recipes. As a tribute to this beautiful culture, the recipes highlight typical dishes from the Pacific region. Local products and everyday dishes are suggested as well.
According to the book, tasty food and diabetes are not incompatible. This publication aims to educate the public on healthy and appetizing food. Newrest chefs cooked the recipes and presented the dishes to produce quality content. They helped to photograph and illustrate the recipes that now make up the book.
The book is available in French and Tahitian reo. Consumers can buy it in bookstores and in the dedicated sections of large and medium-sized stores. A digital format and an English adaptation are coming soon.

"Be the Change" commitment acts in favor of diabetics
"Be the Change" is a strong mantra for Newrest. The group strives to bring a sustainable added value on social and ecological issues in its daily actions. Thanks to its quality system, the group does not forget about the health of its guests in its affirmed gustatory and nutritional choices. Positioned as a culinary reference, the multi-sector catering company works to maintain its social responsibilities. The harmony with current social challenges is a priority for its teams. This approach is part of a global plan integrating nutritional education, the implementation of local supply channels and the fight against obesity.
This is a great contribution for the group, which is proud to support and help Polynesian diabetics with their nutrition.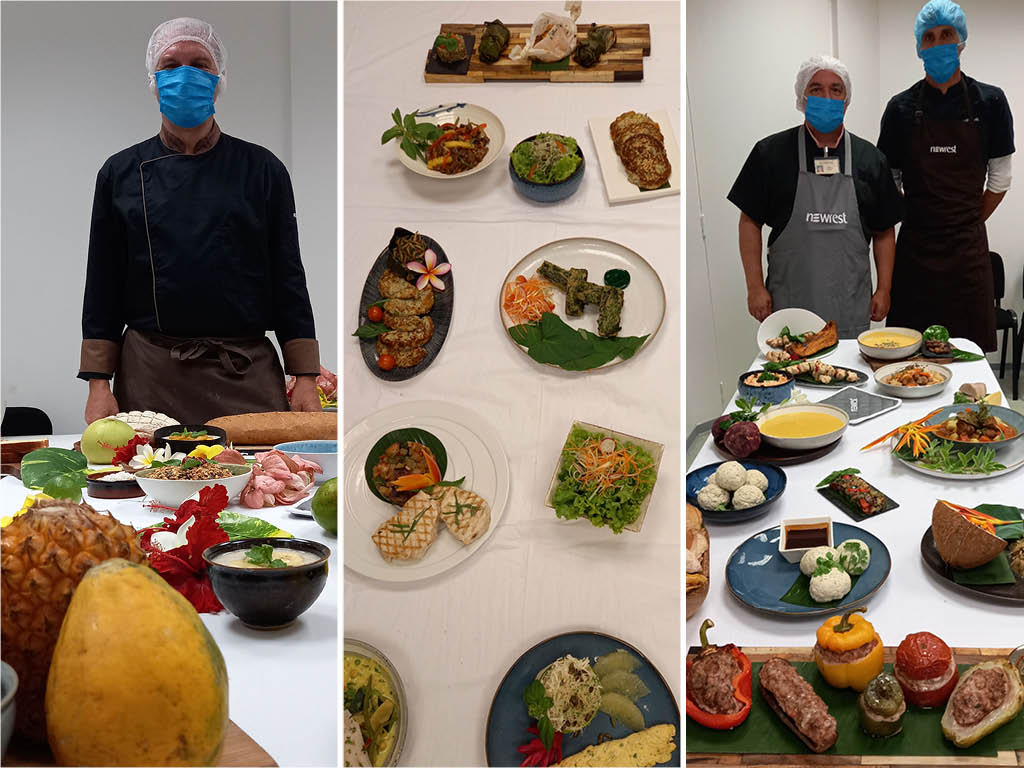 For more information: