Newrest in Morocco modernizes its restaurants in Casablanca airport
On the eve of the resumption of airport activities in Morocco, Newrest gives a new image to its restaurants at Mohammed V airport in Casablanca. Newrest is reinventing itself by repositioning the Pizza Square restaurant and creating a food truck. The aim is always to improve its attractiveness, to adapt to the flow of travellers and ultimately to develop its retail activity.
Pizza Square gets a new look
Pizza Square, an Italian speciality restaurant, underwent a strategic repositioning and a reorganisation of its spaces. The teams wanted to adapt the service line to modernise its offer. To achieve this, a show cooking area was set up and the local displays were revitalised. The restaurant space is more pleasant, with dishes better displayed thanks to the rearrangement of the windows.
The Newrest teams in Morocco emphasize the quality of the ingredients used, with home-made pizzas and desserts. The dishes, elegantly laid out, are full of Tuscan flavours and promise a single ticket to Italy!
Newrest has a customer centric approach, offering quality meals to the consumer, being transparent with them and responding to their food habits.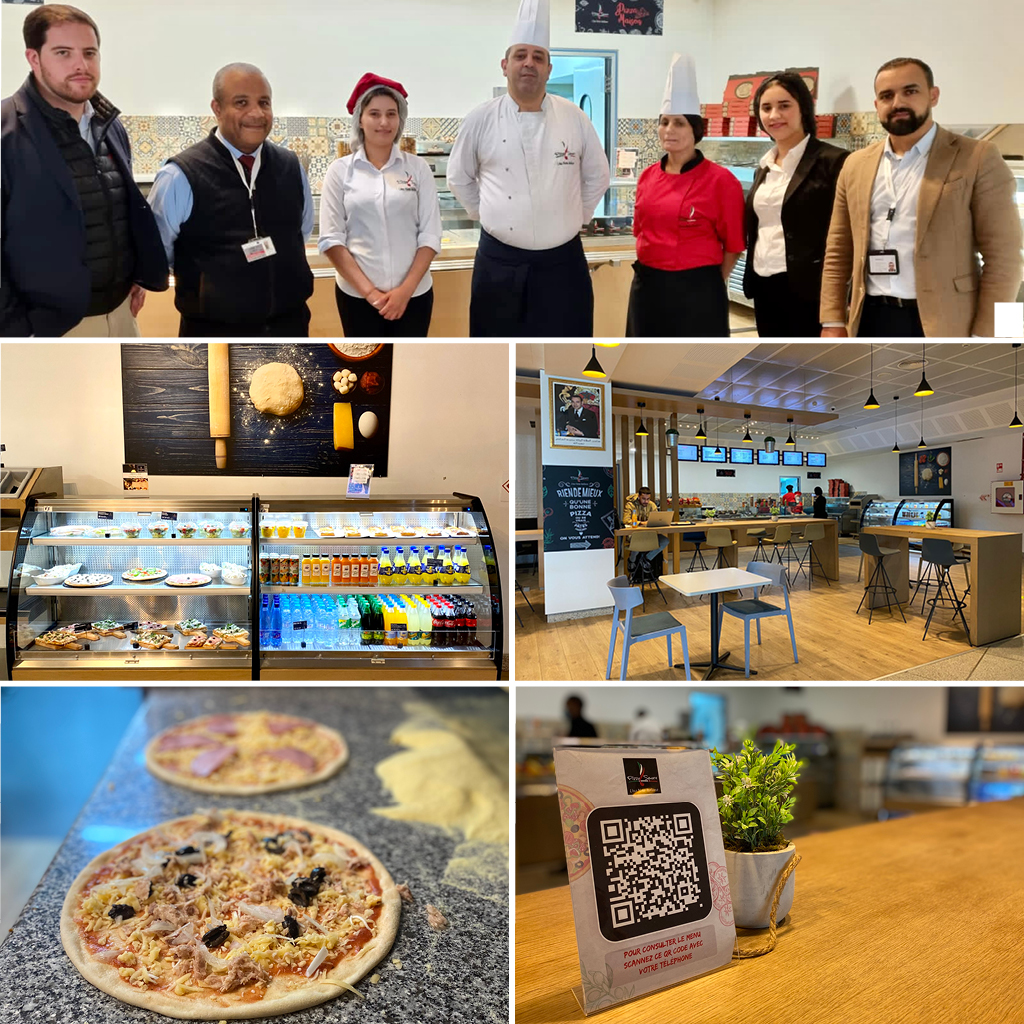 A gourmet food truck appears
Newrest is introducing a new concept of catering at Mohammed V airport: a food truck. With this mobile food truck, Newrest wants to reinvent fast food within the airport, by adapting to the frantic pace of travellers. With this new concept, the promise of a complementary and authentic offer is kept.
The food truck offers a wide choice of pancakes and hot dogs, with 100% natural products, from a responsible and local production. All ingredients are fresh and homemade and the meals are prepared in front of the guests. This is part of a strong commitment by Newrest in its CSR charter to favour local and environmentally friendly purchases.
With these actions, Newrest in Morocco is working to meet the expectations of consumers and to demonstrate a flawless reactivity to market fluctuations and the evolution of consumer trends. Thanks to these new developments, the summer season will be launched at Mohammed V airport in Casablanca!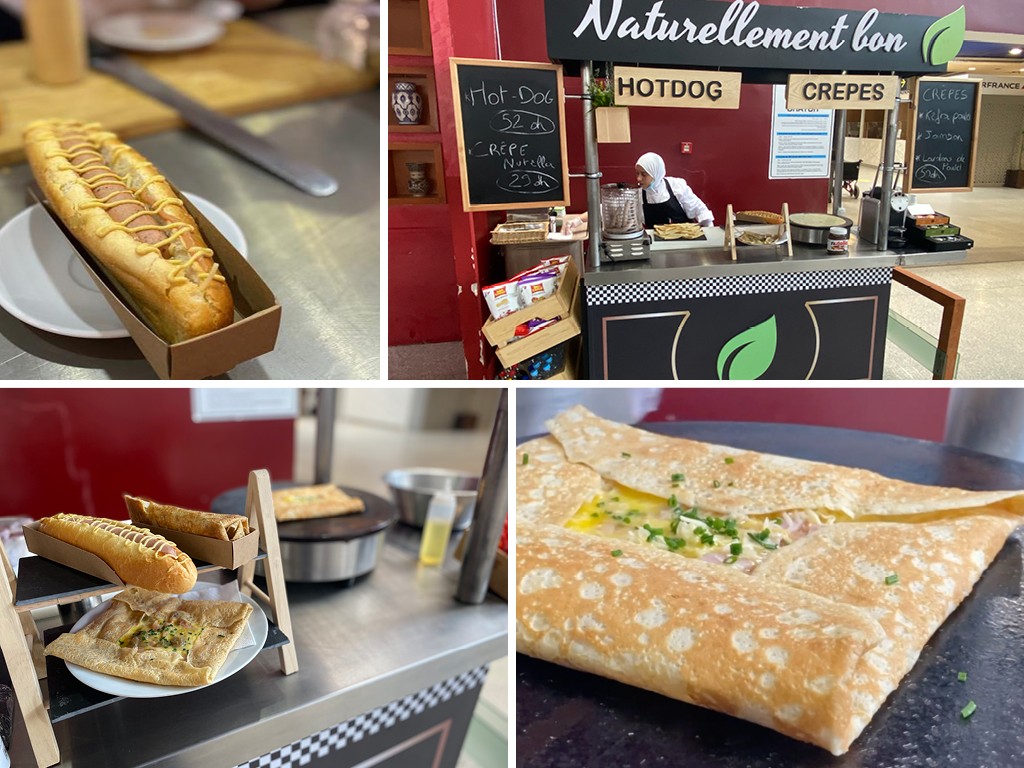 FOR MORE INFORMATION: