Newrest inflight catering activity grows worldwide despite the pandemic
After several announcements in France, Greece and Costa Rica last weeks, good news continues to flow thanks to new restarts in these countries. Newrest extends its partnership with a leading low-cost company, and a symbolic anniversary has been celebrated in Cyprus by teams. The Group is pleased to see its activity standing out despite the pandemic.
Emirates restarts its flights from Nice with Newrest's inflight catering services
On the 2nd of July, Emirates started-up its 4 weekly flights in B777 departing from Nice. In this journey, Newrest teams cater a triple class flight composed of 5 first class, 7 business class and 25 economic. The airline and Newrest teams had to stop activities in March 2019. The Group is glad to be back on this route served since December 2008.
Newrest and Avianca are working together in Costa Rica following the start-up of the airline acitivites 
On July 1st, Newrest started to attend again Avianca operations from the Juan Santamaría International Airport. The second largest Latin American airline provides a daily flight to Miami. Newrest supplies crew food and some beverages for economy class. It is expected that in the near future Avianca will be increasing the service and will be needing food items for passengers as well, getting back gradually to a full service as it was known before covid.
Newrest is excited to caters again for one of the oldest extant airlines in the world with this flight responding to a recurring request from passengers.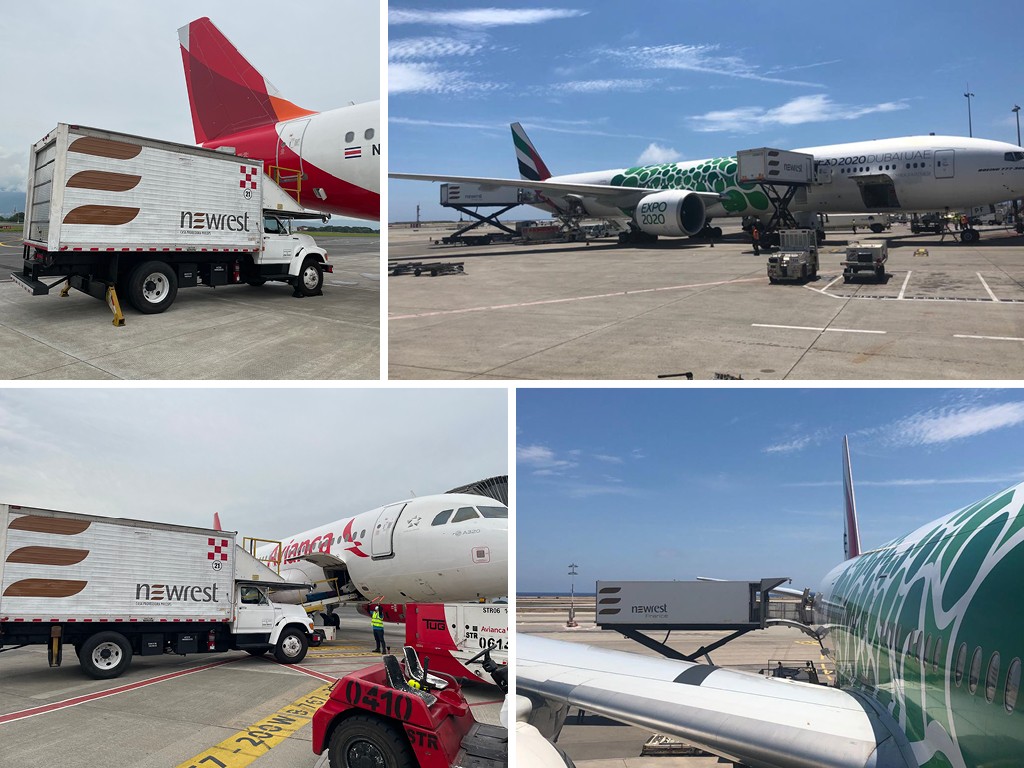 Newrest extends its collaboration with Ryanair in Greece with the beginning of the inflight catering activity from Rhodes
The Newrest units of Corfu and Rhodes are happy to announce the beginning of their collaboration with Ryanair on the 16th of June.
Newrest Corfu provided services to Ryanair operations until 2018. Rhodes is a new destination for the airline company. Ryanair has based 1 aircraft at Rhodes with various destinations as Rοmania, Cyprus, Poland, Italy, Israel, France, Thessaloniki, Heraklion.
Furthermore, on July 1st, Ryanair restarted its flights in Chania, as this unit was stopped in 2019. The airline provides flights to Israel, Italy, Ukraine, Denmark.
As for the service provision, Ryanair is a low-cost carrier with Buy-on-Board concept. Its' B738 aircrafts can fly a total of 189 passengers.
Newrest is also proud to welcome back Etihad Airways in Greece for its summer season 2021 with service from Athens to Abu Dhabi
Athens will cater to Etihad, 4 flights weekly, Thursday through Sunday, a continuation flight that begins in Abu Dhabi and flies to Greece. Depending on the schedule, it will fly to Mykonos or Santorini before heading to Athens and flying back to Abu Dhabi. Etihad will fly an Airbus 320 aircraft with 8 Business class passengers and 150 Economy class passengers from July 8th until end of September.
We wish Etihad great success on these new routes and look forward to an excellent summer season this year!
Wizz Air celebrates its first anniversary alongside Newrest in Cyprus
Wizz Air is celebrating one year of flying in Larnaca. The Hungarian airline started its operations at Larnaca airport on July 1st, 2020. Newrest team in Cyprus provides crew meals and Buy-on-Board services.
After a reduction of their aircrafts flying out of Larnaca from three to one this winter, a second aircraft was added back on July 10th. A third one is expected by August 1st to cover over 30 international destinations from and to Larnaca airport with A320 and A32Q flying a total of 180 and 239 passengers accordingly.
With daily flights every two days, Newrest's inflight catering activity with this airline is almost back to normal.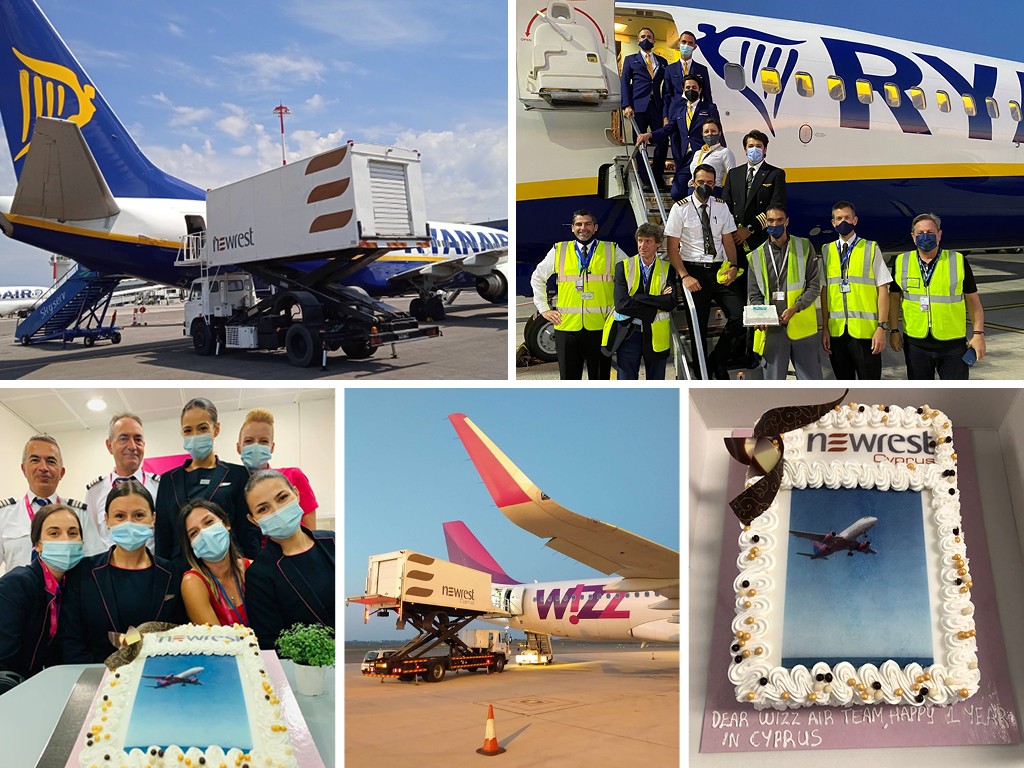 FOR MORE INFORMATION: