Newrest joins the IRCG and wins the 2022 Innovative Company Award
IRCG gathered at their annual conference in Prague to reward rail catering companies for their digital innovations in 2022.
What is the IRCG?
The IRCG represents the global rail catering market by bringing together all the major players in the industry. Members are railway companies, caterers, product suppliers and independent professionals. Membership is recognised as a sign of quality and best practice, which is why Newrest has been invited to join the teams this year.
Newrest joins the network in force
Benoit Vignon, VP of Sales at Newrest has been appointed Vice President of the IRCG. He will sit alongside 3 other VPs and under the direction of Petr Pospisil (President) and Roger Williams (Chairman). He will introduce himself to the other members of the executive board at the next meetings and general assemblies. It is an honour for Benoit and the Newrest teams to be represented in the largest players in the rail catering industry, and to join a group of passionate professionals.
Meeting as they do every year to nominate the company with the most convincing digital rail innovation projects in 2022, the IRCG members nominated Newrest for the 2022 Rail Innovation Award for its in-train ordering system. This innovation was designed and implemented by the digital teams at Newrest's headquarters in Toulouse.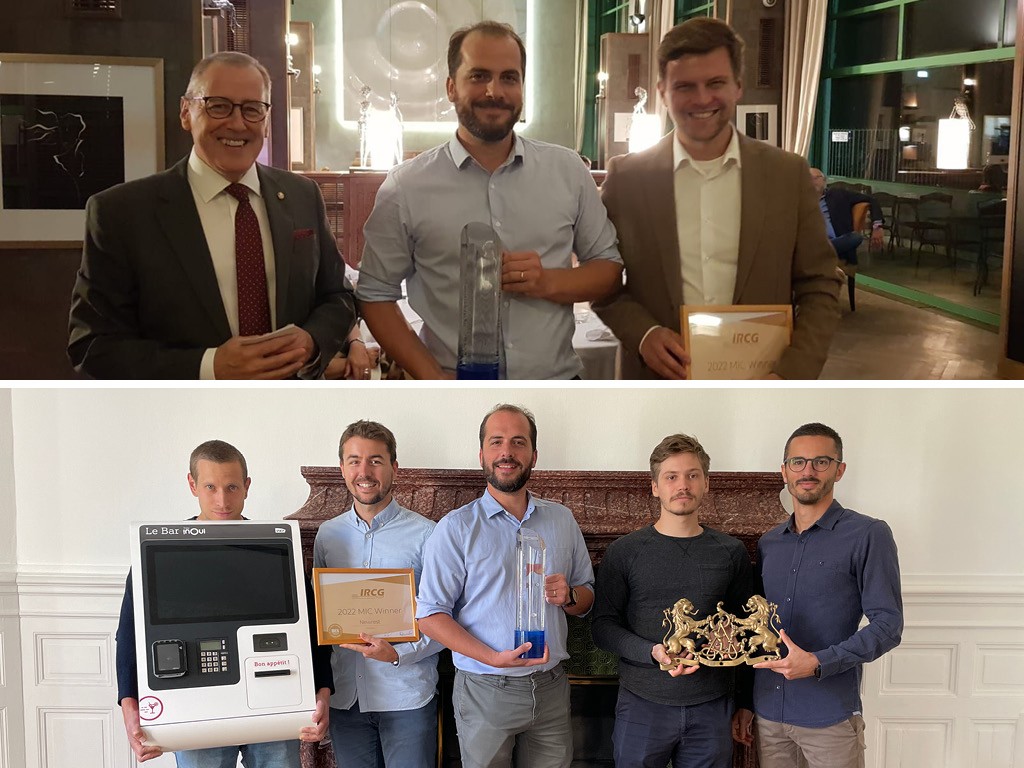 FOR MORE INFORMATION: