Newrest launches a sustainable catering offer for Suntex in Cambodia
Newrest has launched its catering offer to the Suntex textile factory in Cambodia and offers a sustainable catering service. The factory is participating in the country's carbon reduction objectives. The caterer aligns itself with this ecological awareness by adapting its offer and meeting its CSR commitments made in 2020.
Newrest offers sustainable catering service for Hong Kong-based company in Cambodia
Newrest has taken many initiatives to provide its Suntex guests with an experience aligned with the sustainability to which they contribute.
Newrest is taking the zero-plastic philosophy to the level of its suppliers for the catering of the factory workers. Among other things, the reception of merchandise is done with reusable crates. Beverages served at the catering point are served in flasks and the plastic straws have been replaced by the bamboo model.
Food waste and waste management is also optimized. While surplus food is redistributed to local farmers, sorting tables made of natural materials allow recycling. This initiative echoes the one developed by the winner of the internal CSR Superheroes competition.
The next axis to be developed for the 10 Newrest employees on site concerns nutrition awareness. This is indeed another important axis of the Group's CSR commitments developed in its "Be The Change" charter.
An important catering contract that completes the Group's range of clients in Cambodia
With this new contract, Newrest has been serving lunch and dinner to 1000 guests daily since July 1st. In 2 years, the factory expects to employ 5000 workers. The Suntex – Xo Tex Industrial Co. Ltd is a factory producing high-end garments. It produces for world famous brands such as Adidas and Gap.
This contract is in addition to the Group's other services in the region. These include Sabrina which is a Taiwanese factory producing for brands such as Nike and Lulu Lemon with a very high level of compliance. It has been Newrest's ethical and responsible sensitivity that enabled it to win this major contract in Cambodia. Nutrition sessions for workers and a partnership with the NGO Sipar, which provides libraries, are among the services offered at Sabrina. This unit mobilizes 100 Newrest employees and serves 12,000 meals per day. Newrest also provides services to the French company Macox, which specializes in Ixon motorcycle equipment clothing.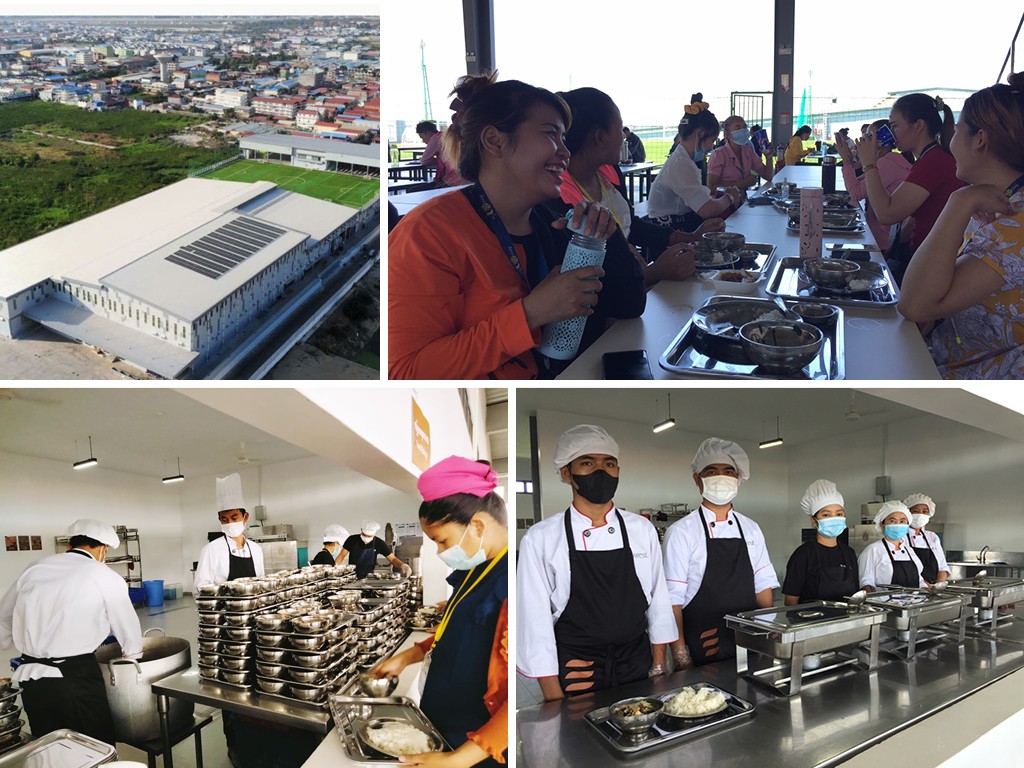 FOR MORE INFORMATION: