Newrest launches inflight catering services with major US airlines
Newrest invested the United States in 2018 to provide its inflight catering services. With it, US airlines trusted Newrest on their market, renewing actors of the American inflight industry. Those relationships continue to evolve, with new contracts in Croatia and Mexico.
Newrest starts inflight catering operations with 2 major US airlines in Croatia
The 3rd of July have been a busy day in Croatia for Newrest.  The team started to provide inflight catering services to Delta Air Lines and United Airlines. Newrest collaborators serves lunch and pre-arrival meals for both airlines on full menu. The two major actors of the American industry provide to passengers 4 flights per week from Dubrovnik to New York. While United flies to the Newark Liberty International Airport close to New York, Delta takes the Dubrovnik- John F. Kennedy International Airport route. Both offer Business and Economic class to their passenger, Delta adding a Comfort class to their range of services.
Flights are full since the starting of these journeys.
Newrest supports the launching of the new Cancun-US route with Delta through its inflight catering services
On the 28th of July, Newrest unit in Cancun launched its new inflight catering operations with Delta. Linked to the Spring Break activity, Delta flies from lots of Us destinations to Cancun.
The start-up is based on beverage and supply services such as snacks to passengers of the Economic Class. Full service will be provided from the 9th of August providing Cold meal service for First Class. Newrest team load 11 flights per day, with a special 13 flights on Saturday, making the activity with this airline really busy.
Collaborators are thrilled to welcome Delta in Cancun and strengthen the relationship with the major company.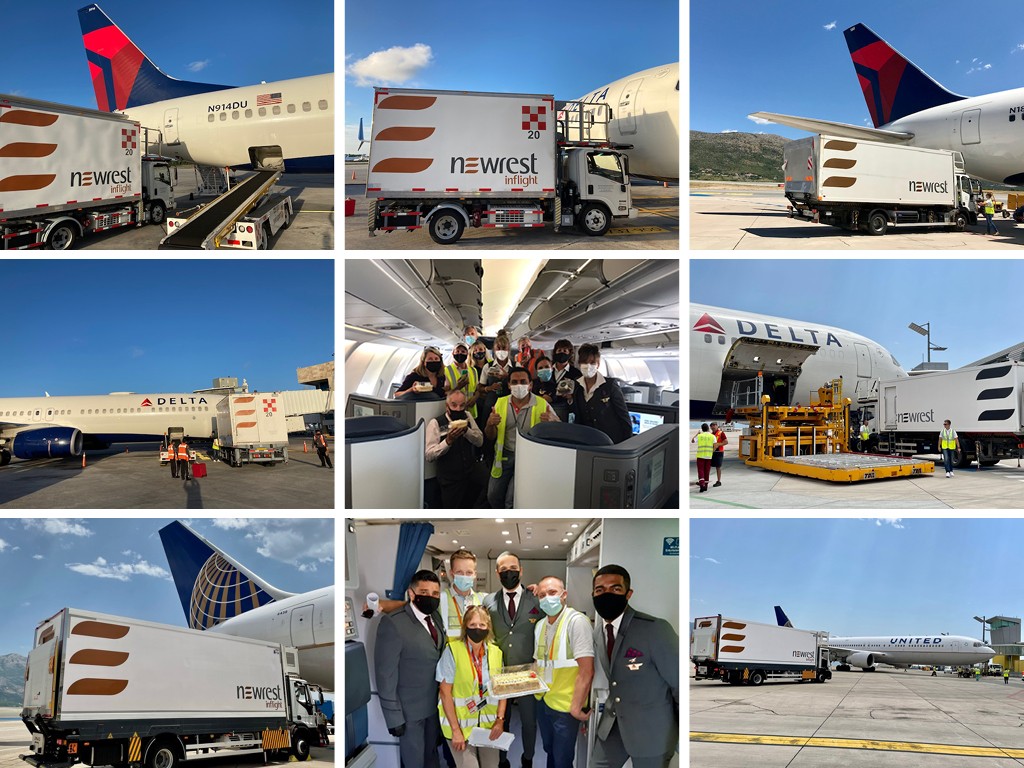 FOR MORE INFORMATION: