Newrest launches its inspiring "coffee with a view" packaging in Greece
On Monday, December 6, Newrest's customers in Greek corporate restaurants were pleasantly surprised as the company launched its new cups under the creative concept "Coffee With a View".
These new cups are inspired by the Greek minimalism and its earthy palette. They are characterized by simple lines and warm hues offering calmness and inspiration, feelings linked with the enjoyment of coffee.
On launching day, the Group's customers had the opportunity to win elegant gifts representing Newrest's values. Among it, this initiative symbolises Newrest's effort to use eco-friendly equipment, such as paper cups and straws, reusable water bottles and in general environmentally friendly gadgets and materials.
Newrest always aims to be sites of gastronomical pleasure and relaxation during its guests' coffee and lunch break.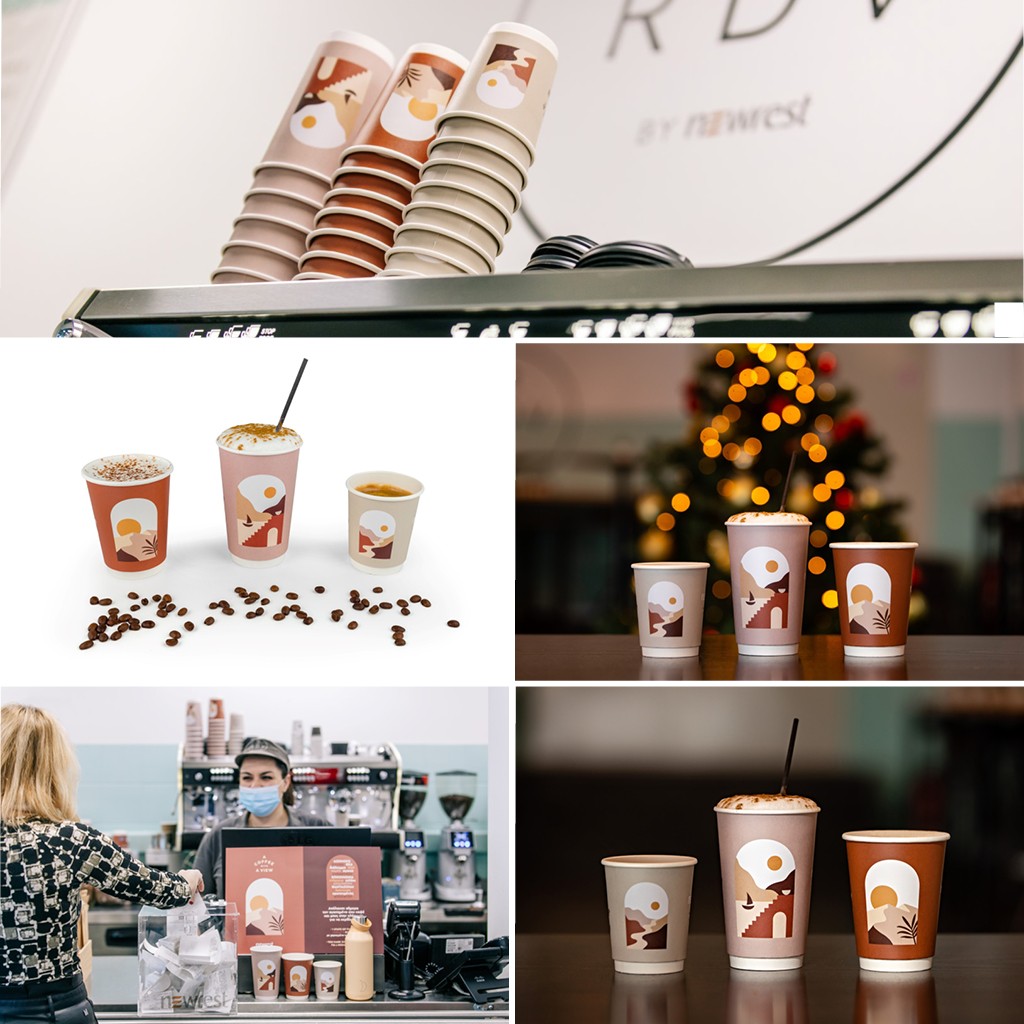 FOR MORE INFORMATION: