Newrest Morocco is proud to have participated in the 2019 All Africa Games!
Newrest ensured the catering during the 12th edition of the African Games which took place in Rabat (Morocco) from August 19th to 31st.
Before the African Games, a Newrest Morocco project team was formed to carry out this edition of the African Games.
For 2 months, the University of Rabat (UIR) and Newrest Morocco worked together to be ready for the D-Day and serve more than 3,800 people per day in conditions of optimal food security. Newrest Morocco was also able to rely on the support and advice of its partner Karim RAHAL and his teams.
A catering, logistics and human systems at the height of the event were therefore developed and implemented in active collaboration with the International University of Rabat.
8 catering points have been set up throughout the site to accommodate all athletes, visitors and organizers and all in a pleasant and friendly atmosphere. Different restaurants and amenities have been designed to satisfy all desires. Priority has been given to the use of fresh and quality products framed by an extraordinary control system on food safety.
In order to meet this challenge, Newrest Morocco mobilized 188 employees, 4 quality employees and the support of management and the Management Committee.
If Newrest Morocco is uncompromising in terms of food safety, as evidenced by these 3 certifications obtained (2 ISO 22000 and 1 ISO 9001), it also wants to constantly innovate to offer its customers new and real experiences. An application has been specially designed for the event allowing everyone to consult menus and other useful information. In the same spirit of innovation and to reduce its ecological footprint, Newrest Morocco has removed the use of plastic water bottles and replaced them with water fountains throughout the site.
Newrest Morocco would like to congratulate all its employees, suppliers and partners for this collective success, and to thank the University of Rabat for the trust and synergies created between the two companies, key to this success.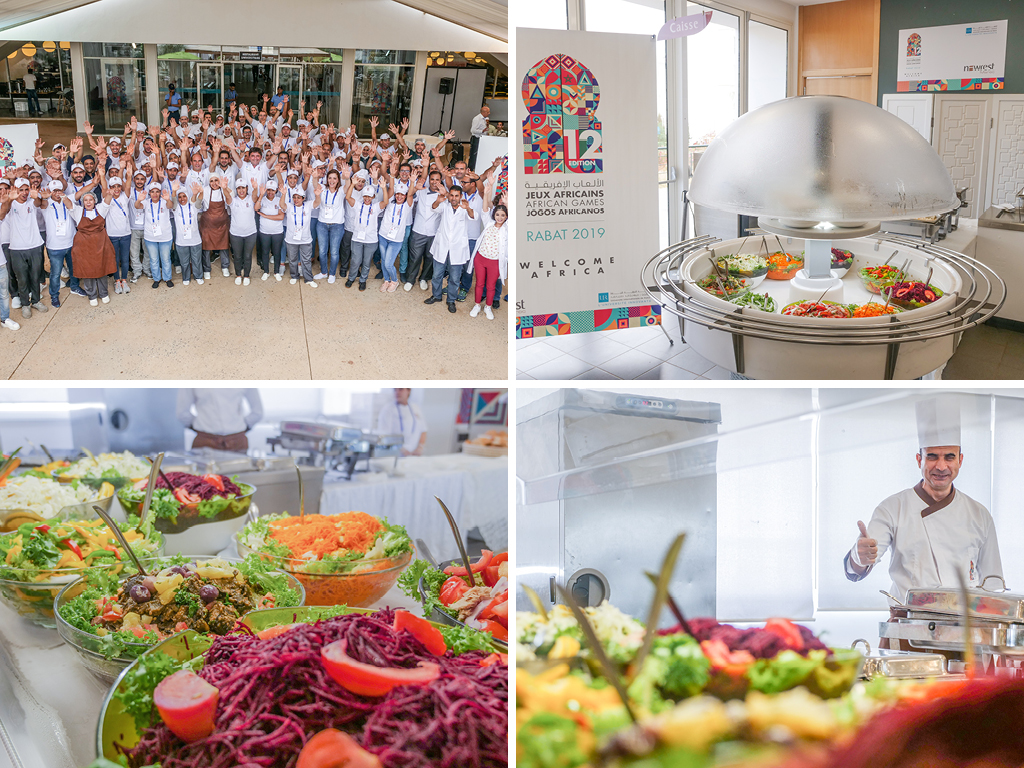 FOR MORE INFORMATION: