Newrest, nominated Caterer of the Year by Delta Airlines for 2022
As part of a network of 145 catering unit worldwide, Newrest Salt Lake City came out first!
Delta Airlines, the largest airline in the world, recognizes Newrest performance through multiple criteria:
Safety (Aircraft Safety)
On Time Performance
MI Rate
Medina Audit (Food Safety)
Medina Audit (Food Quality)
An extensive delegation of Delta Airlines came to the unit on the 10th of May to celebrate this award.
Mike Crowley -VP Inflight Operations
Ash Dhokte; Managing Director of OBS
Paul Myles: Director of OBS Operations
Clay Carrier: Regional OBS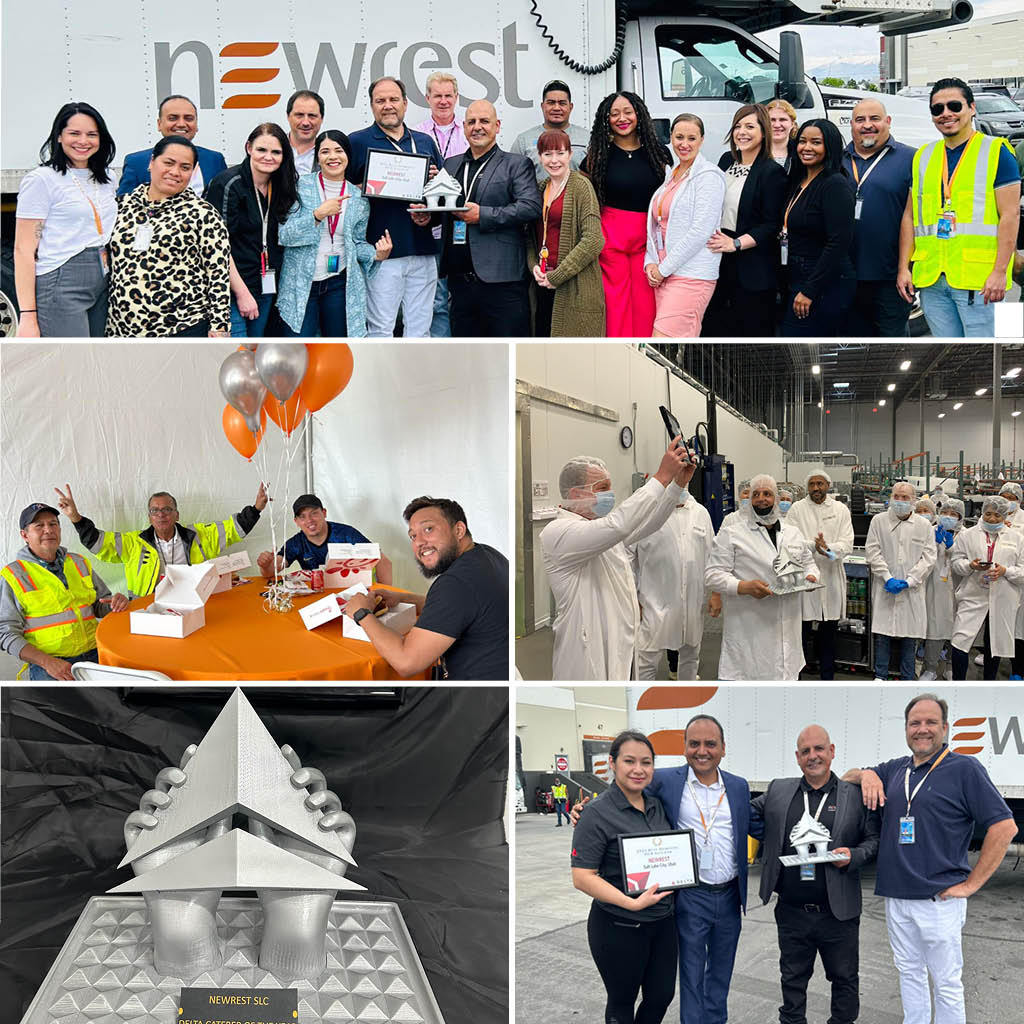 It was the opportunity to praise the hard work carried out by the entire team. Games, prizes, and food buffet were part of the animations of the day.
As a reminder, Newrest is providing catering and logistics services to Delta Airlines out of Salt Lake City since 2018. 400 employees are dedicated to this activity to cater 250 flights a day.
Newrest presence in the USA has grown since 2017. It now caters Delta Airlines in Salt Lake City, Atlanta and Raleigh Durham while serving United Airlines out of Houston.
To reach such performance, the team has been trained and now masters all the innovative tools provided by the group such as: cobots and robots, Winrest inflight dedicated modules, and digital tools.
Newrest congratulates its teams and look forward to receiving similar award elsewhere in the world with other clients.
For more informations :