Newrest partners with the leader Airtel for online payment in Gabon
Since the opening of its first Daily Break concept in Gabon in August, Newrest has been deploying the digitalization of its offer and asserting its expertise in innovation on the catering market. With Airtel Money's recent integration, the Group is opening access to its digital services to new guests. A new step taken by the caterer to become part of the global foodtech ecosystem.
Newrest partners with Airtel Money to provide online payment access to its Daily Break guests in Gabon
Newrest finalized in December the integration of Airtel money provided by local provider Airtel Gabon. It follows the implementation of the mobile app at Daily Break in November 2021. Newrest's digital lab integrated the payment solution into Newrest's online ordering application, Order'Eat. On December 27, the innovation was officially available to Newrest's guests.
Airtel Gabon is the major telephone network in Gabon. It offers an online payment service called "Airtel money", which is linked to an account through a telephone number.
Airtel money is the most widespread mobile payment solution throughout the country, counting more than 800,000 subscribers in 2021.
This partnership aims at overcoming the low access to bank cards in Gabon and thus make Newrest's catering services accessible to the unbanked. This brings the consumer to finish its order until payment and gain more conversions. In the long run, this integration allows to reach a larger number of consumers with an Airtel money account.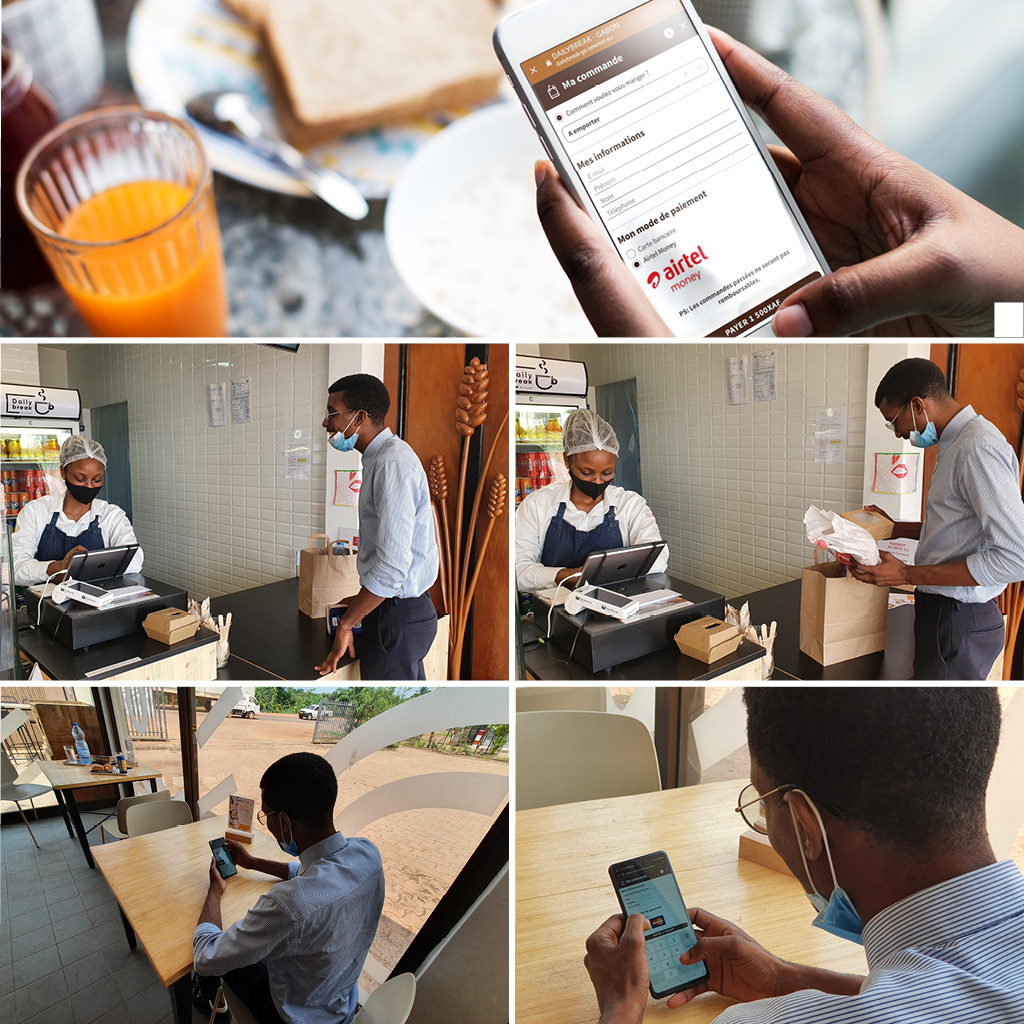 Newrest pushes its agility and adaptability to digital catering services with Airtel Money
By linking this innovation to its innovative in-house application, Newrest gives its customers access to multiple types of payment solutions. Among all, it helps consumers to avoid cash transactions. This is in addition to the launch of Click & Collect to avoid queues and to favor a fast and efficient service.
These adaptations consider the current context, both from a health and market's expectations point of view. Thus, the guests' expectations are matched, following market trends.
By making evolve its digital path, Newrest demonstrates its ability to innovate. Thus, even in the most decisive contexts and most remote locations, Newrest affirms its own character in the market and responds well to customer's experience and expectations.
FOR MORE INFORMATION :