Newrest presents NEO-, its 2021-2022 restaurants entertainment program
As part of a complete and qualitative service approach, Newrest's Marketing teams offer each year to all their guests an entertainment program in their restaurants that highlights a current theme throughout the year. In 2021-2022 with NEO-, the Group promotes several of its commitments such as nutritional education and the choice of a sustainable catering.
NEO-: the sustainable entertainment program that fits in with the Group's CSR charter
NEO- defends the idea that everyone has a role to play in the development of a positive and sustainable approach to nutrition. By favouring responsibly produced foods, humans will be able to feed themselves and be in good health while preserving the planet. NEO- brings a link, a means, a direction oriented towards a balance between Humans and Earth. It is a program of educational and entertaining animations.
Each month, through the NEO- program, Newrest Chefs introduce diners to a food category that is both healthy and good for the planet!
Thus, oilseeds, mushrooms, leafy and root vegetables, legumes, spices, tubers, seaweeds, aromatic herbs, fruits and berries, flowers and bulbs, and finally cereals will be successively featured from September 2021 to August 2022.
With the help of Newrest's Chefs, the program is deployed in all four corners of the world, through recipes that honor the foods, but not only. Entertainment, games, and educational communications also aim to develop the general culture of Newrest guests about these foods that are sometimes not well known by the general public for their nutritional values and having little impact on their ecosystem.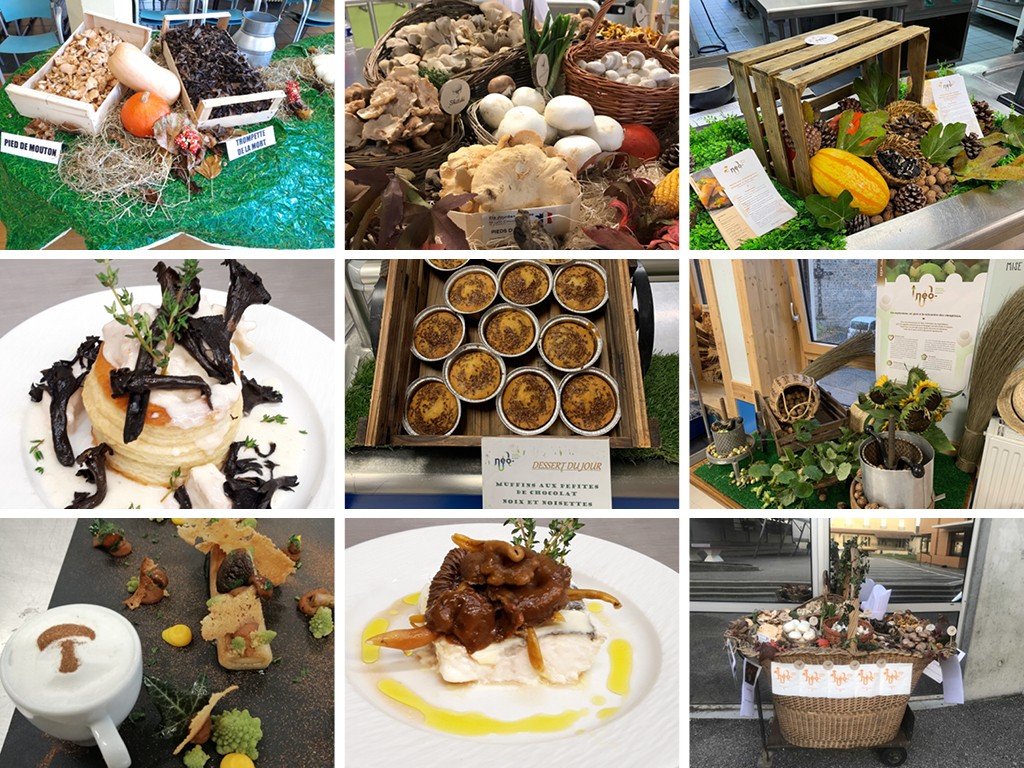 Zoom in November with NEO- in Greece
NEO- started this November in Greece. The campaign started in Athens the week 15/11 with one of the most popular and valuable products: the mushroom!
Menu included the following:
Appetizer
Eggplant tart with gruyere, apaki of Crete & porcini mushrooms
Cold cabbage-dolmades with mushrooms & cottage cheese of Domoko
Salad
Fresh white mushroom salad flavored with curry,
dried fruits & fig sauce
Main Course
Chicken Fricassee with portobello mushrooms & baked potatoes
Dessert
Panna Cotta with yogurt, honey & cantharellus mashrooms
Decoration is a basic element of Newrest theme campaigns: this time, it was dedicated to the mushroom and its history, giving a special ambience to the company's staff restaurants. Newrest Greek guests have already loved the campaign, as it turns their lunch break into an original gastronomic experience.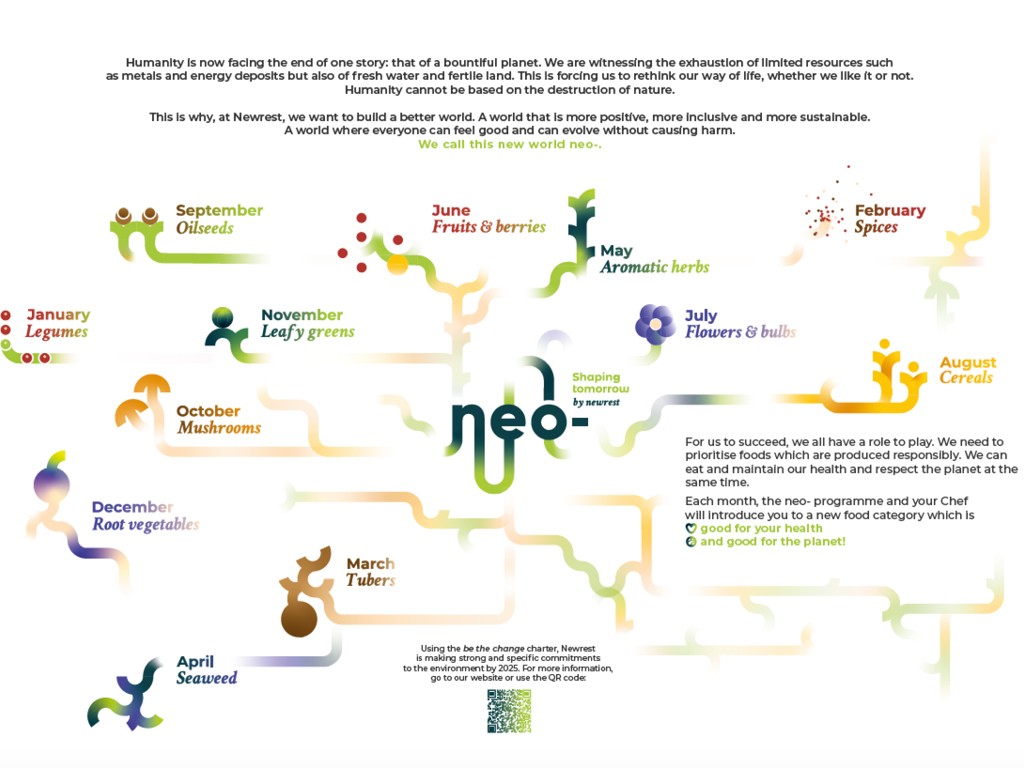 FOR MORE INFORMATION: