Newrest provides catering services to EL AL Israel Airlines in Marrakech
At Marrakech Mènera Airport, Newrest is renewing its inflight catering activities by welcoming a EL AL Israel Airlines in its portfolio. The group will provide meals to travelers flying on the Marrakech-Tel Aviv route 3 to 4 time per week.
Newrest guarantees the safety of the operating methods for services provided to EL AL Israel Airlines guests. The Group is delighted to gain the trust such a prestigious partner.
Since February 7, international flights are gradually resuming in Morocco. It comes after two months break following the Moroccan government's decisions to close the air borders to control the progression of the Covid19.
The high tourist season in Marrakech will begin in mid-March. It also promises a comprehensive resumption of onboard catering activities with previous partners. For example, Newrest will provide inflight catering services to Ryanair, on more than 30 weekly flights or to VIP flight providers.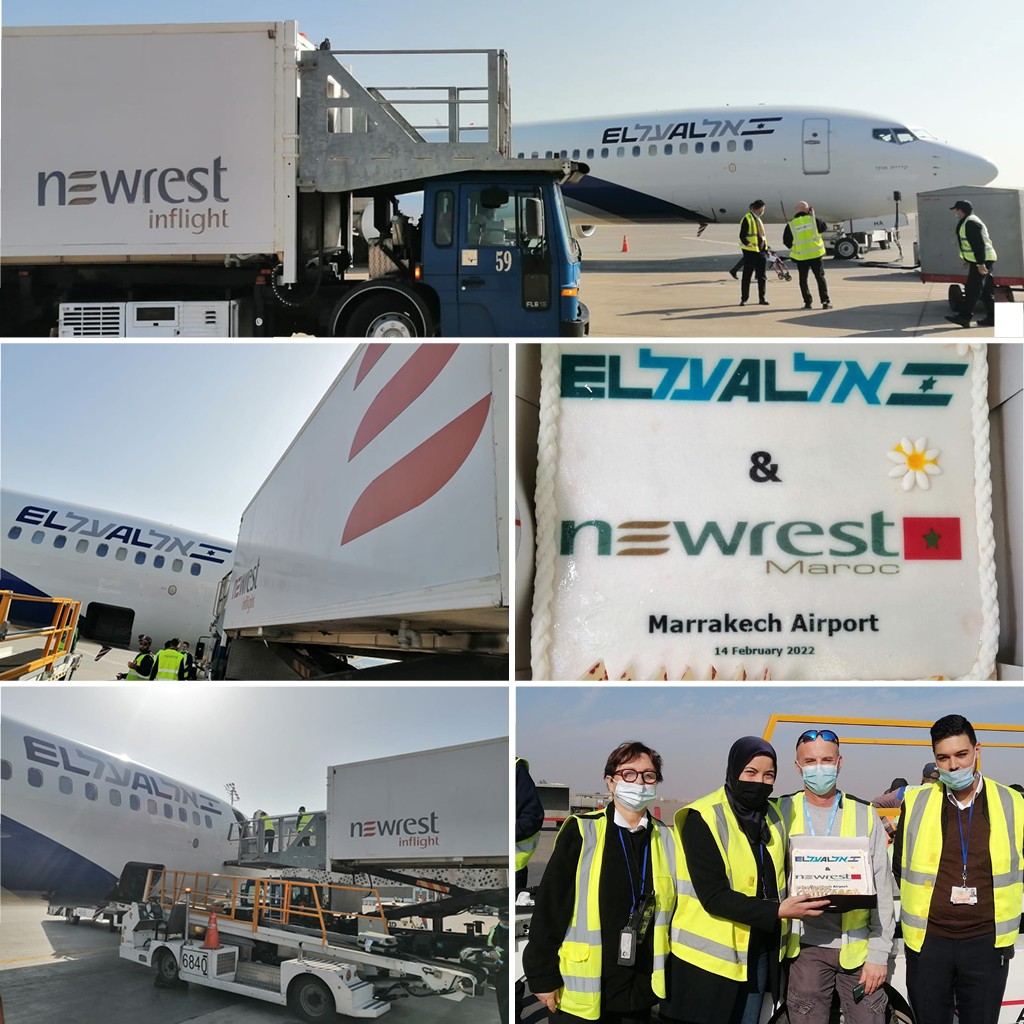 FOR MORE INFORMATION: