Newrest provides catering services to the new Air France lounge in Montreal
Newrest Chef's expertise in French Cuisine pushes the Air France travelers' experience to its highest in the Montreal Lounge
Since the 11th of August, Newrest teams in Montreal has started a partnership with the Plaza Premium Group in providing catering services to the Air France lounge in Montreal Trudeau airport. Collaborators in Canada won this contract following a call for tenders. Newrest's know-how in high-quality services convinced Air France.
The team is composed of experienced chefs in French Cuisine. They prepare a large choice of meals: hot and cold to savory and sweet dishes. The menu includes French bakery and traditional dishes to meet everyone's expectations throughout the day with a daily fresh delivery. Thus, Newrest chefs align with the French spirit marketed by Air France.
To pursue Newrest's CSR commitments, Newrest is engaged in providing seasonal and healthy products from local suppliers for its catering offer with limited food waste.
With this high standards catering offer, Newrest ensures the travelers' experience and fits with the Business class' uses.
With this new Lounge, Air France displays the French-Style hospitality with new services to late travelers
The fully redesigned Air France Lounge opened its doors in association with the Plaza Premium Group. The place can host up to 150 guests.
The airline now offers its customers a vast, elegant and welcoming space. It perfectly promotes the French-style hospitality showcased by Air France to enhance the travel experience.
Located in the international section of the terminal, this 490 square meter lounge is bathed in light. It boasts a large bay window offering a view of the runways, the airline's aircraft and one of the slopes of Mount Royal overlooking the city of Montreal.
The 'Night Service' area is a new service which will be offered by Air France and supported by Newrest. This room allows Business Class customers on the last evening flight to have a meal served in the lounge – identical to the one served on board – instead of in the plane. As a result, late night clients can fully enjoy their night on board. This service will be introduced in the fall.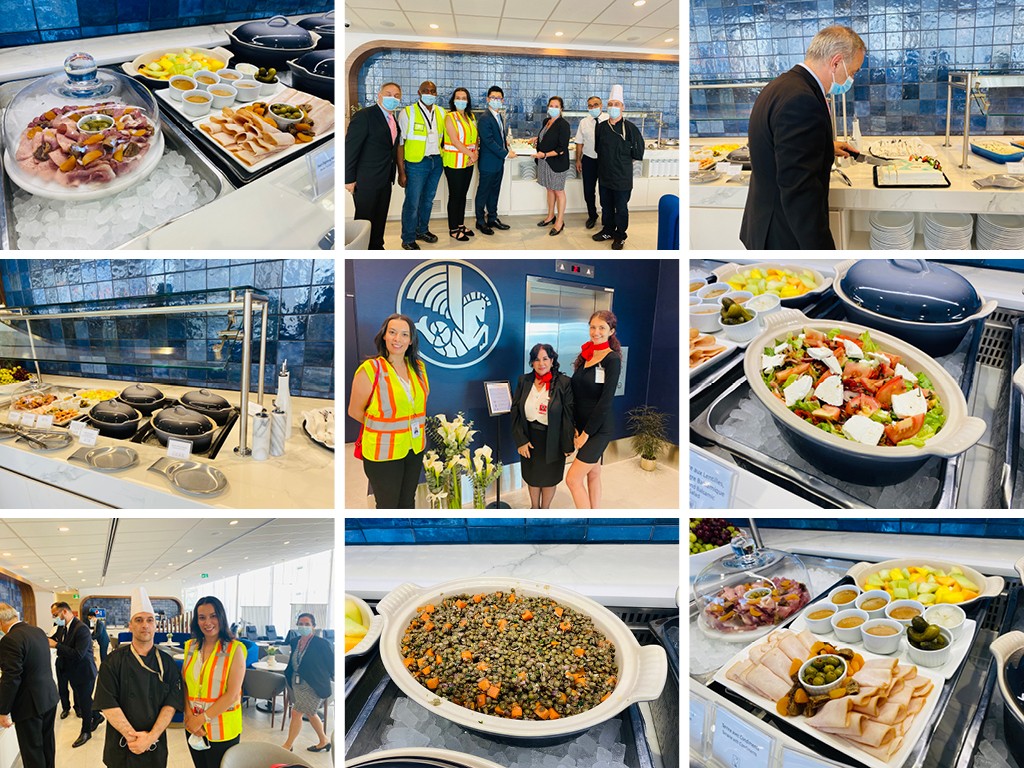 FOR MORE INFORMATION: