Newrest provides integrated services to a towing from Singapore to Guyana
With a cosmopolitan catering and housekeeping crew onboard, Newrest currently provides integrated services to an international towing going from Singapore to Guyana. All eyes go on the fact that it's the first-time employees from Newrest in Guyana participates to a towing.
A successful mobilization of  Newrest units for an international towing 
Last April 2021, Newrest started the pre-mobilization of the catering and housekeeping activity on board a newly built towing stationed in Singapore and bound for Guyana. In an extremely challenging context due to the Covid-19 Pandemic refraining the deployment of the support team, Newrest successfully managed to provide integrated services to this towing operation.
The towing boat left Singapore early September and is due to arrive in Guyana at the end of October. Newrest team on board includes 6 employees of the subsidiary in Guyana and 3 Filipinos deployed through the Group's manpower branch in the Philippines, called Newrest SOS. In total, Newrest operational team includes 17 members coming from Guyana, the Netherlands, France, the Philippines, Indonesia, Singapore, and Malaysia. On arrival, the Guyana team will hand over.
The towing lasts over two months, with 120 guests on board.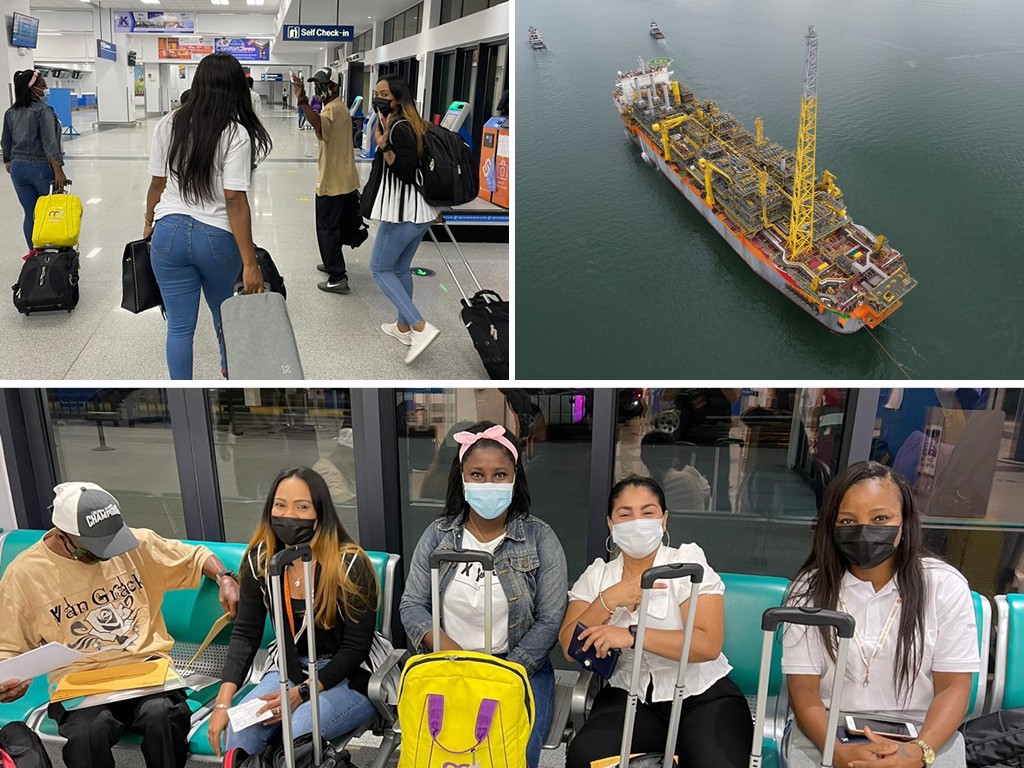 Focus on employees from Newrest Guyana participating for the first time in a towing
The 5 Guyanese collaborators are selected for their 2-years' experience in the company. Newrest wanted to honor their involvement in the success of the launching of the operations offshore Guyana. It is the first time that Guyanese employees integrate the crew for such mission.
Guyanese employees participate in providing lots of services before, during and after the towing project. The team ensured the equipping of the living quarters (kitchen, hospitality equipment, etc…), to prepare for the ship's departure and operations in Guyana.
During the towing phase, the Newrest team provides catering, housekeeping and laundry services. Then on arrival, the vessel will be taken over by the Guyanese teams of Newrest in Guyana to ensure the continuity of services developed on board. The final aim is the improvement of the customer experience of offshore residents.
Fair winds from Newrest!
FOR MORE INFORMATION :