Newrest QHSE members assisted to the new World Safety Guidelines release day
On the 25th of October, the IFSA (International Flight Services Association) launched the new official World Food Safety Guidelines
During the yearly APEX/IFSA expo, the 5th version of the IFSA World Food Safety Guidelines (WFSG) for Airline Catering has been officially released. Some of the IFSA and GAEC (Government Affairs and Education Committee) members who contributed to this update were present there.
The IFSA (International Flight Services Association) WFSG is the industry reference which provides very comprehensive guidelines to assist the onboard services industry in meeting & exceeding food safety standards.
This new version is the culmination of more than a year of work & contribution of different airlines and caterers (members of IFSA).
Newrest's QHSE director Fabien Malbranque, the QHSE group manager Chrison Sebastian, and the North America QHSE director Arouna Wabi are proud to have been part of this fantastic journey.
The 2022 version of the WFSG for Airline Catering (which incorporates elements from a globally recognized Global Food Safety Initiative scheme FSSC 22'000) is meant to enforce further Food Safety and shape the future of our industry.
Because I Care, you Care, we all Care!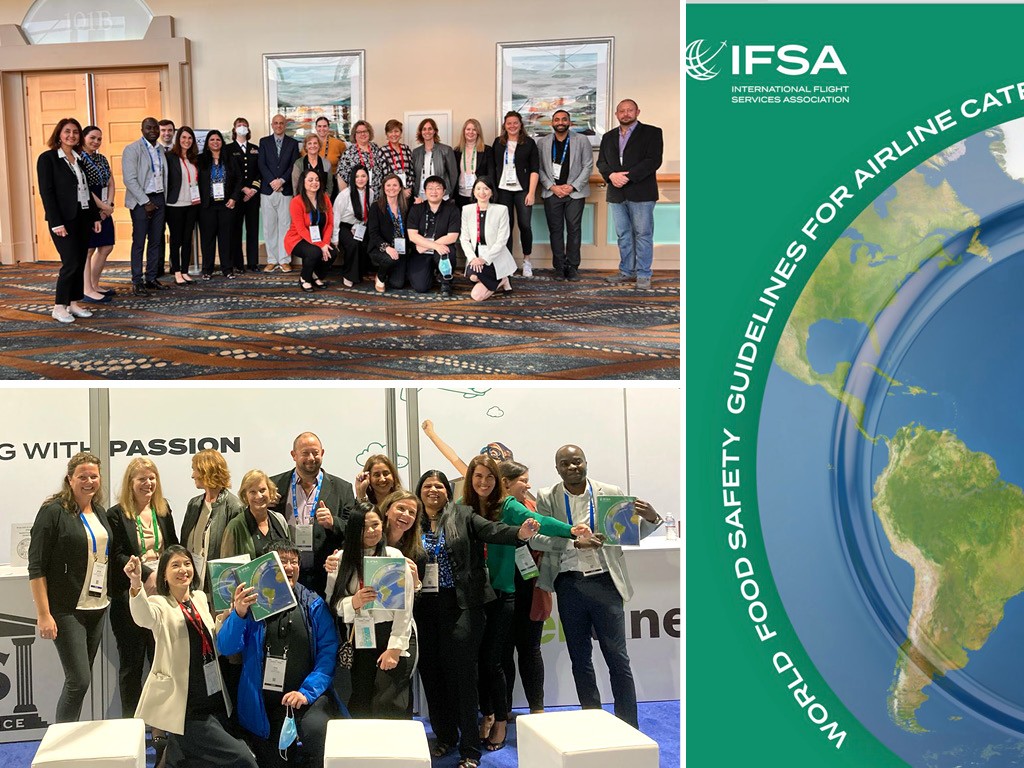 FOR MORE INFORMATION: