Newrest renews with Paris SG thanks to its expertise in sports catering
Partners since July 2018, Newrest and Paris Saint Germain renew their agreement for 3 more seasons. This large-scale partnership with a club counted among the European elite establishes Newrest's natural legitimacy with champions.
Newrest secures the loyalty of Paris Saint Germain by signing a new sports catering agreement for 3 new seasons
While the multi-sector catering specialist Group has extended its partnership with Paris SG by serving also opposing teams during the COVID, Newrest's expertise in catering, logistics and innovation has once again seduced the club.
Already partners for the past 3 years, Newrest has once again aroused the interest of the Paris Saint Germain for 3 new seasons. The caterer continues to offer catering services to male and female professional soccer players, to male handball players, to the Ooredoo center (restaurant for the players and the coaching staff) and in remote services (match and post-match snacks). Newrest has also participated in some great catering experiences at the Parc des Princes for seminars or events related to Paris SG current events.
The Georges Lefèvre and Pierre de Coubertin stadiums, as well as the Parc des Princes, will once again host Newrest's team catering services.
From time to time, the Group also provides services to the opposing teams.
When traveling, Newrest catering services are provided. Chefs are dedicated to the men's professional soccer team on tour, in France and abroad.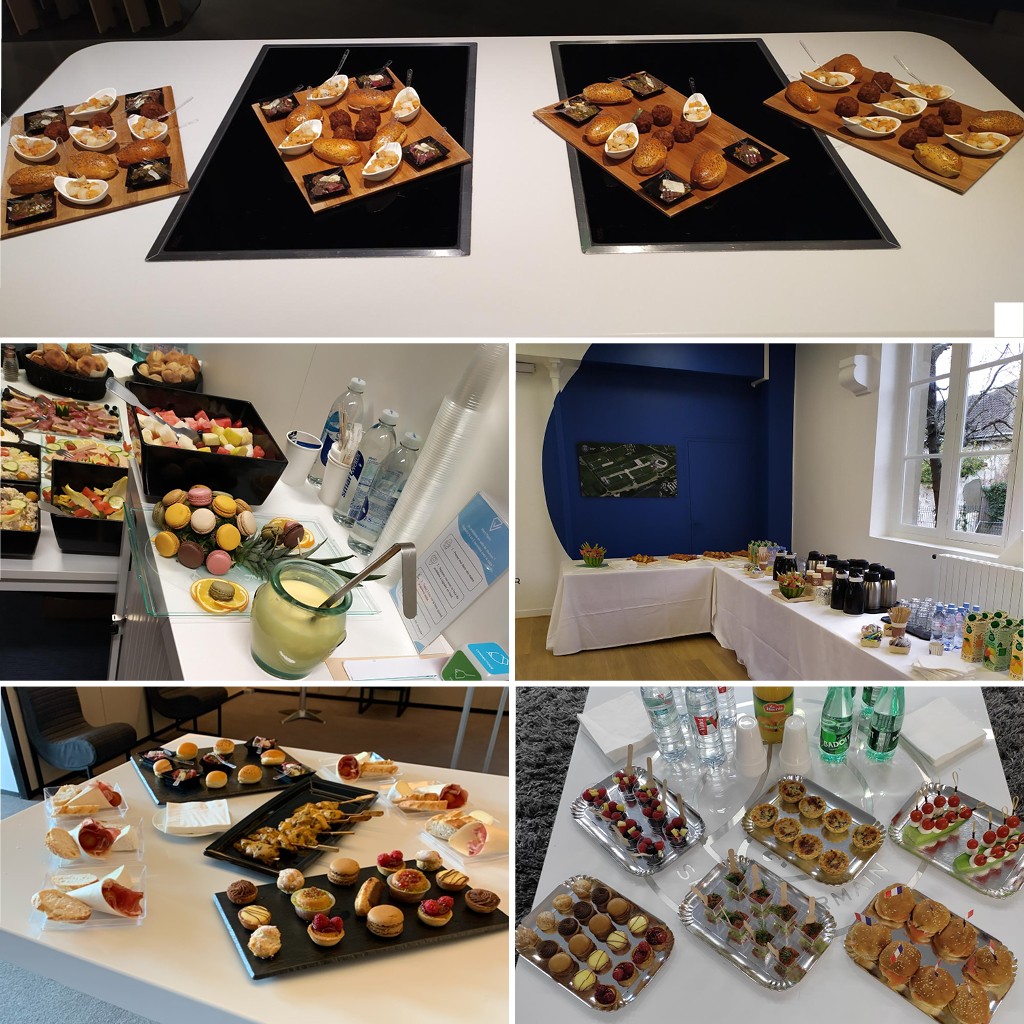 Newrest's expertise distinguishes its catering services in the sports industry
The unique logistical support provided by a network of production units throughout Europe and the world (100 to date) is a major advantage in managing this type of catering contract.
Moreover, the Chef Unlimited network allows knowledge sharing between Newrest Chefs on an international scale. It is associated with partnerships with starred Chefs. This culinary know-how guarantees pleasure and taste on the plate. The services are adapted to each type of athletes according to their needs and schedules. Newrest has a strong agility to accompany its customers in their projects and to adapt to their needs.
Newrest's capacity for innovation is the third argument used to extend this catering contract with Paris SG. Newrest provides original events, internal development of digital platforms, the "open kitchen" concept (key elements of nutrition provided to athletes and their families), and innovation on the plate with monthly creative committees of Chefs to the Paris SG. The Group makes its offer evolve.
Through quality services respecting very precise specifications, a uniformity of service across all platforms, high-level food safety and product traceability, secured services (fooddefense process) and a customized culinary offer based on fresh products, Newrest stands out as the partner of choice for the sports industry.
FOR MORE INFORMATION: