Newrest Retail Cambodia opens a restaurant at Phnom Penh International Airport
Newrest team has proven its retail expertise by opening The Coffee Club on April 2023
The Coffee Club: a gourmet break at the airport
The team in Cambodia has been working on the project for months to finally start the construction in December 2022.
The Coffee Club opened in April 2023 offering passengers a large choice of food options (coffee, snacks…). Through this concept, Newrest responds to new consumer trends by proposing a gourmet break before boarding.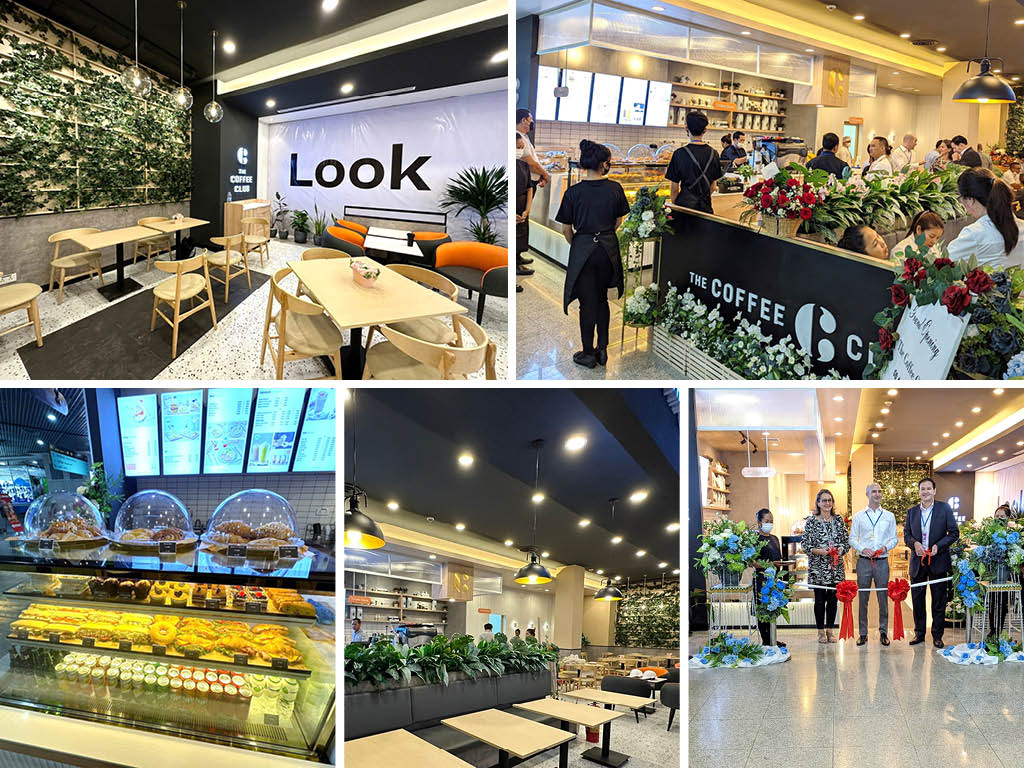 A collective project with trusted partners
The group and the airport have been working together since 2016 and Newrest Retail Cambodia has already opened several restaurants in the airport.
Phnom Penh International Airport has once again placed its trust in the group for this project.
Other stakeholders have been involved in this projects, starting from Express Food Group. Comin Khmer providing engineering solutions, and The company Mushroom Design, providing graphic and space design.
Congratulations to Newrest Cambodia team and its partners for the success of this opening, the 14th in the airport.
For more informations :