Newrest starts a cooperative catering program with Carnegie School in Guyana
in Guyana, Newrest takes advantage of its chef's know-how to dynamise its catering services and train kids. Bonus point: it may create new culinary passions. As part of Newrest commitments, the guest's nutritional education is becoming central in the Group's service offer development. Through the beginning of new operations with Carnegie School in Georgetown, Guyana, based on a collaborative catering program, Newrest remains innovative and continues to be curent to its market. This initiative brings entertainment and creates gastronomic interest on a young audience.
In 2019, Newrest team in Guyana and Carnegie School of Home Economics began a partnership.
This collaboration has since led to the identification of synergies and the creation of a new collaborative project. On June 30th, the two actors signed an agreement for a joint catering operation that will provide meals for the SBM Offshore office in Georgetown.
This cooperative program aims at helping Youngers to find their path and support them into their professional first steps. To do so, students will be offered the opportunity to intern and immerse themselves in a professional environment that would familiarize them with international catering standards before entering the labor market. The Newrest operational management composed by the QHSE director and the head chef will guide the students with meal preparation. The Carnegie School of Home Economics' educational staff takes part of the experience to accompany students as well. Apprentices will also benefit from a training provided by Newrest head waitress in SBM Offshore's restaurant.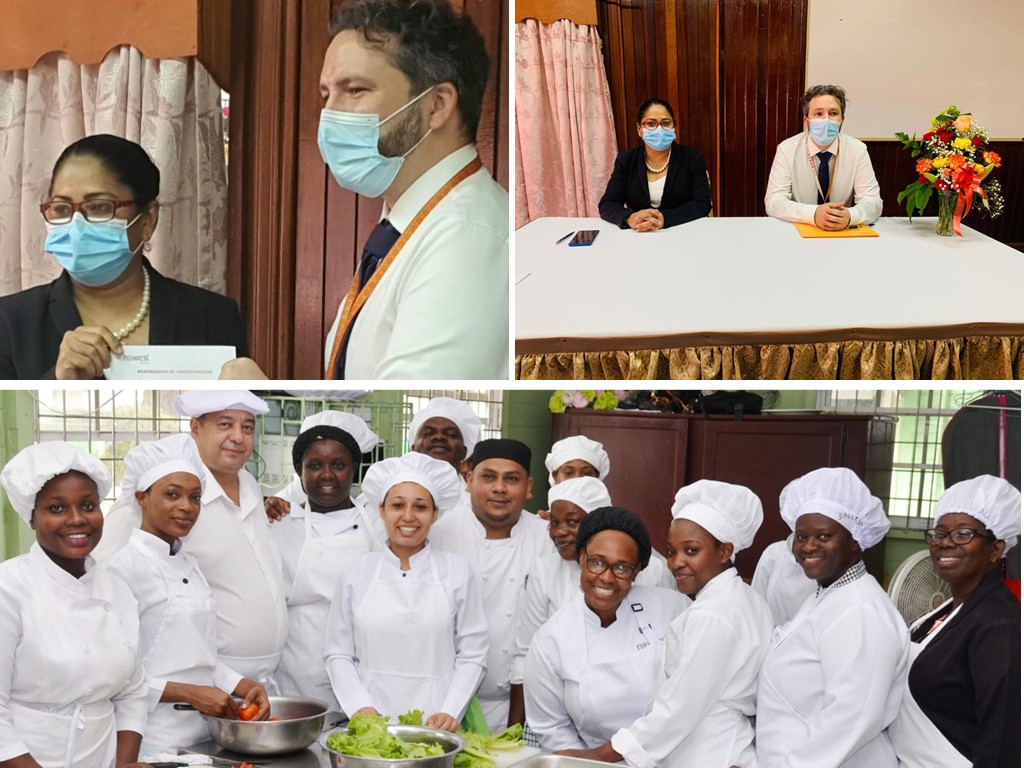 FOR MORE INFORMATION: