Newrest Switzerland opens a new hospital restaurant in Geneva
After opening the Alto Café this summer in the Hospital de La Tour in Geneva, Newrest Switzerland is now celebrating the opening of the hospital's restaurant.
In the lobby of the Hospital de La Tour in Geneva, we serve high quality coffees to staff, patients and visitors. In order to serve them their favorite hot drink, our teams have been trained to become "Barista". In collaboration with the Alto Café franchise catering concept, we offer a real moment of relaxation to our guests, in an environment where comfort is precious.

Since December 14, hospital staff, as well as patients and visitors who wish to do so, have enjoyed a delicious and diverse offer at the hospital's restaurant. Tempted by a "Brasserie" menu, "World Kitchen" recipes or the "Joy" offer, a vegetarian stand with great success, our 230 guests present at the opening were able to appreciate dishes prepared with passion. The discovery of new tastes waits our customers in the coming weeks.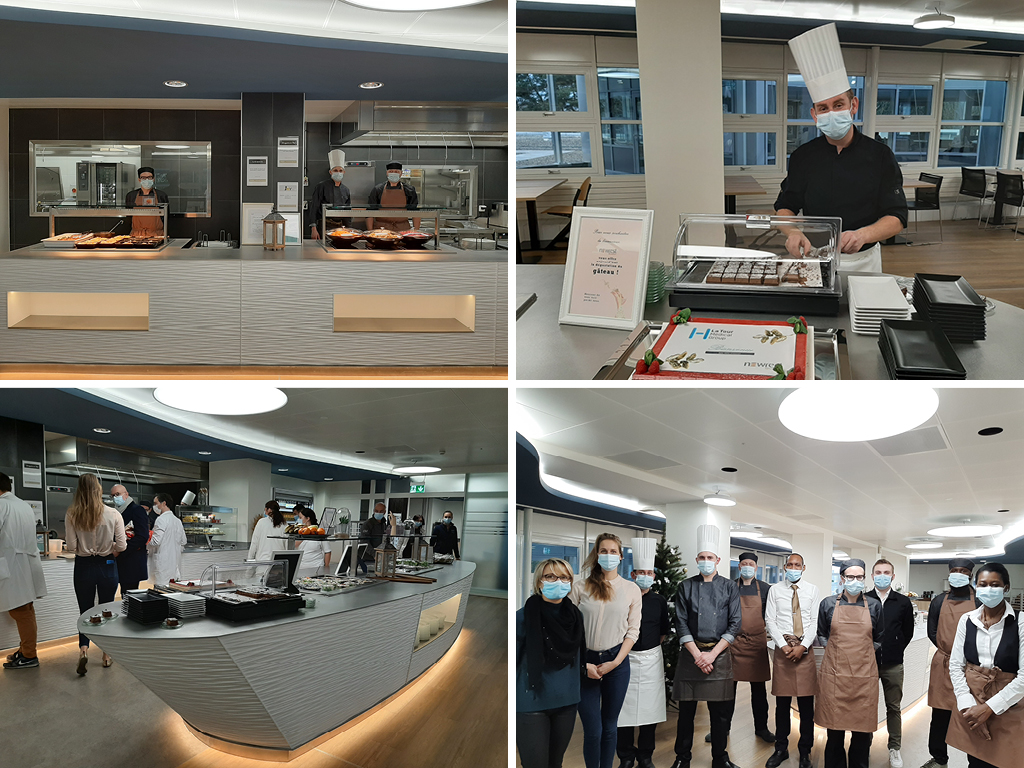 FOR MORE INFORMATION:
Newrest has been based in Switzerland since 2010. At Geneva Airport, we provide inflight catering services for airlines. We currently serve 10 airlines, including Etihad Airways, United, Middle East Airlines, Saudia, Turkish Airlines, as well as VIP flights. 
In addition to this inflight activity, we manage various lounges on Geneva Airport, including the British Airways Lounge, the Swissport Lounge, and we supply the Air France Lounge. 
In addition, we operate various Retail and Catering sites on behalf of private and public companies, for hospital institutions, and for international organizations. It includes the Central Compensation Centre, the World Meteorological Organization, the International Trade Center, or Unilabs, to name a few.