Newrest team in Costa Rica collects 500 kilos of plastic on a beach!
A sunny day, a polluted beach and 25 determined volunteers: 500 kilos of plastic collected with the support of a local foundation.
Newrest team in Costa Rica, with the support of a local foundation, organised and carried out the first part of their environmental and social project. 25 volunteers joined forces to collect on Guacalillo Beach, plastic bottles and other waste carried by the Tárcoles River, the most polluted river in Central America. At the end of the mission, no less than 500 kg of plastic were collected.
The foundation "5 Minute Beach Cleanup" took care of the recycling step, bringing the waste to the factory. This plastic is now in a partner factory of this foundation, PEDREGAL, which reprocesses it to make building blocks. These blocks are then used to make houses for various needy communities in the country.  This alliance between the two foundations allows two things: to obtain cleaner and healthier beaches and to build houses for people in need. For more information on this alliance, click here.
Very proud of this action, the Newrest team in Costa Rica is planning several other operations with their partners and clients. Stay tuned, new projects are coming soon! These initiatives are part of the group's CSR approach and the #bethechange movement.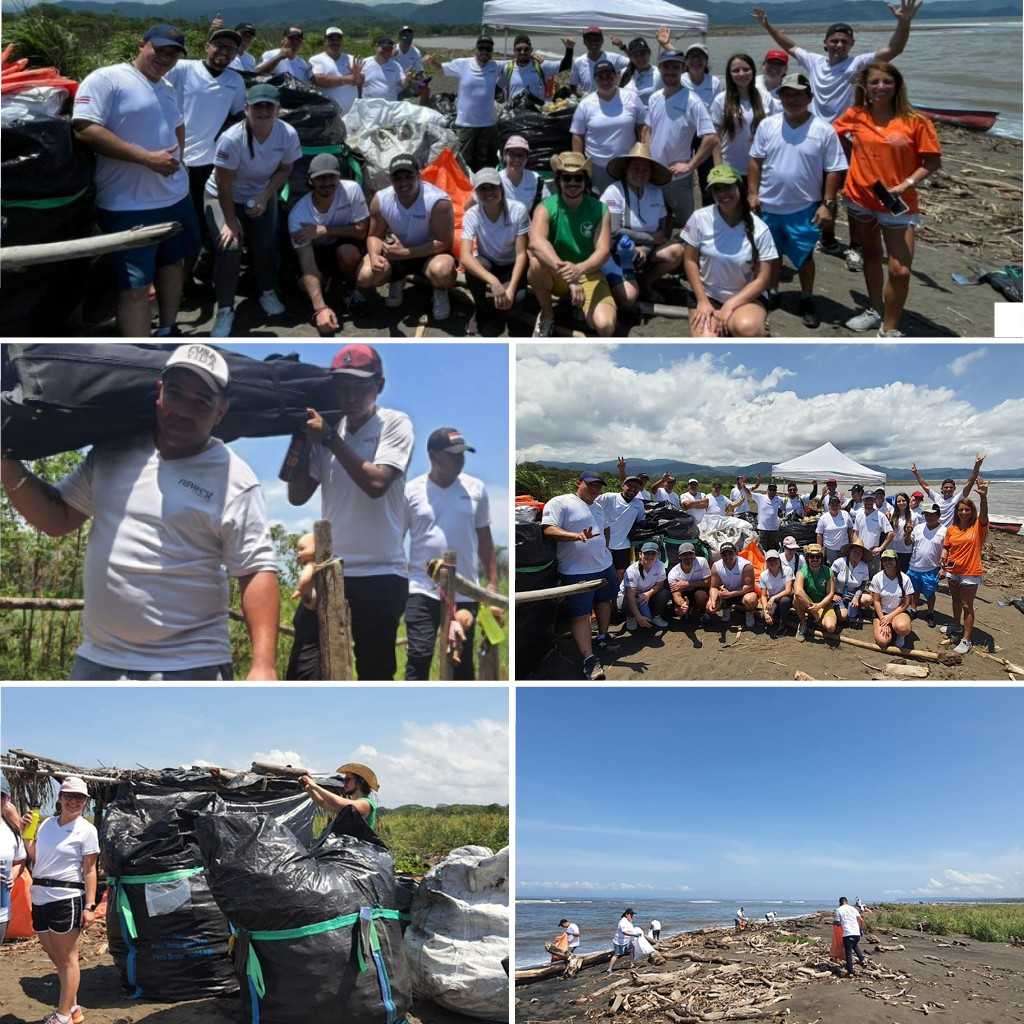 FOR MORE INFORMATION: