Newrest team in Morocco opens the Attitudes restaurant in Rabat
The restaurant of the MAMDA - MCMA headquarters in Rabat reopens with the new Attitudes concept.
The Attitudes restaurant opens in Rabat
Since 4 May, the employees of the headquarters of the mutual insurance company MAMDA – MCMA have discovered their new restaurant with the "Attitudes" concept. The originality of the concept lies in the diversity of the dishes offered, because at Attitudes, everyone creates their own dining experience. Diners can choose between several food kiosks:
– « The brasserie » gourmet dishes,
– The « Traditional » offers Moroccan recipes.
– The « Globe-trotter » offers dishes with a global flavour
– « Little Gusto » offers Italian flavoured pizzas,
– « Green », fresh and balanced salads.
In addition to the new restaurant offer, the layout and decoration of the restaurant have been modernised to make it more user-friendly and make the customer experience more fluid.
Digital and innovation always at the heart of Newrest projects
The Connect'Eat application developed by Newrest has been deployed in the Attitudes restaurant. Thanks to this application, employees can consult the menus online and access information on events. Newrest always gives an important place to digital projects, in order to better respond to new customer expectations.
Newrest's teams in Morocco have once again demonstrated their know-how in order to deploy, in record time, an offer corresponding to their client's needs.
Through its partnership with the Rahal Group, Newrest intends to pursue its development in Morocco in the segments of collective catering, facility management, airline catering, airport catering and railway catering.
Here again, we find the notion of catering unlimited, the group's motto.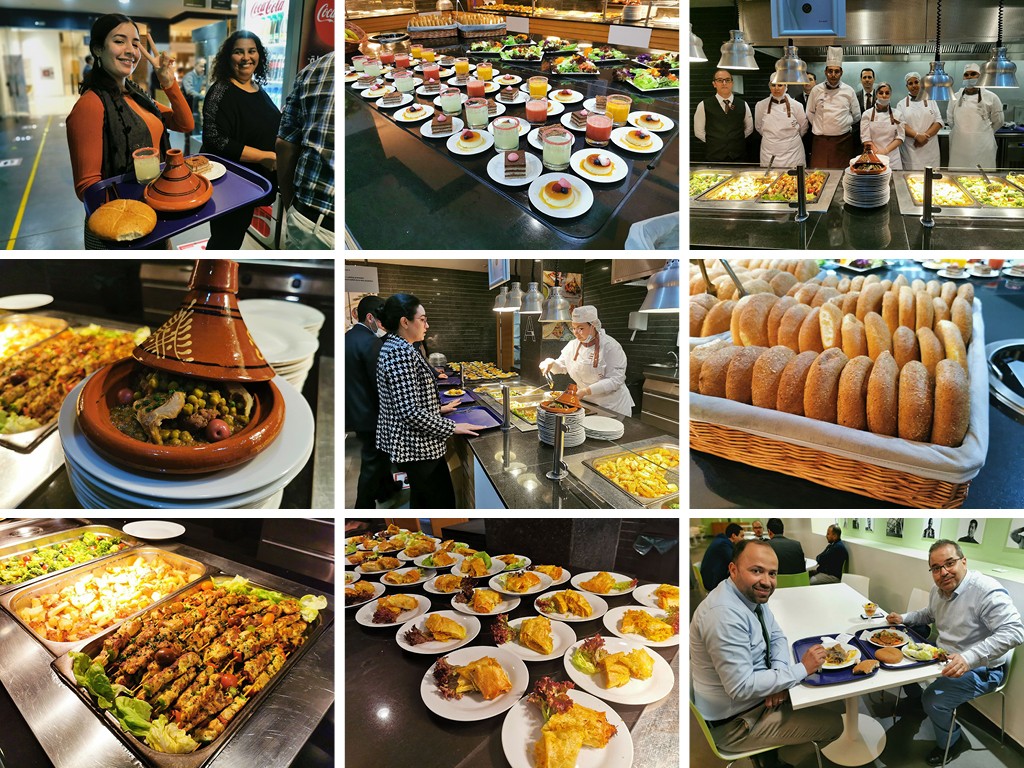 FOR MORE INFORMATION: