Newrest team in Peru is dynamic !
A "One team Unlimited Challenge" that will live up to all expectations.
Newrest Peru has started a journey of more than 2,900km through all the Newrest sites of the coast, the highlands and the jungle of this wonderful country. Running, biking, skateboarding… Everything is allowed except motorized vehicles! They take turns on a totem pole named: "Fork and Knife".
Congratulations to the collaborators for their commitment and participation.

Peru is following its momentum in sports!
Winny has been champion and vice-champion of Peru in downhill skateboarding. Newrest supports her to reach her goals and win the world championship in 2024.
Winny Hyldebre has been in Newrest for 8 years, starting as a hostess and currently overseeing the Daily Break in Lima, Peru.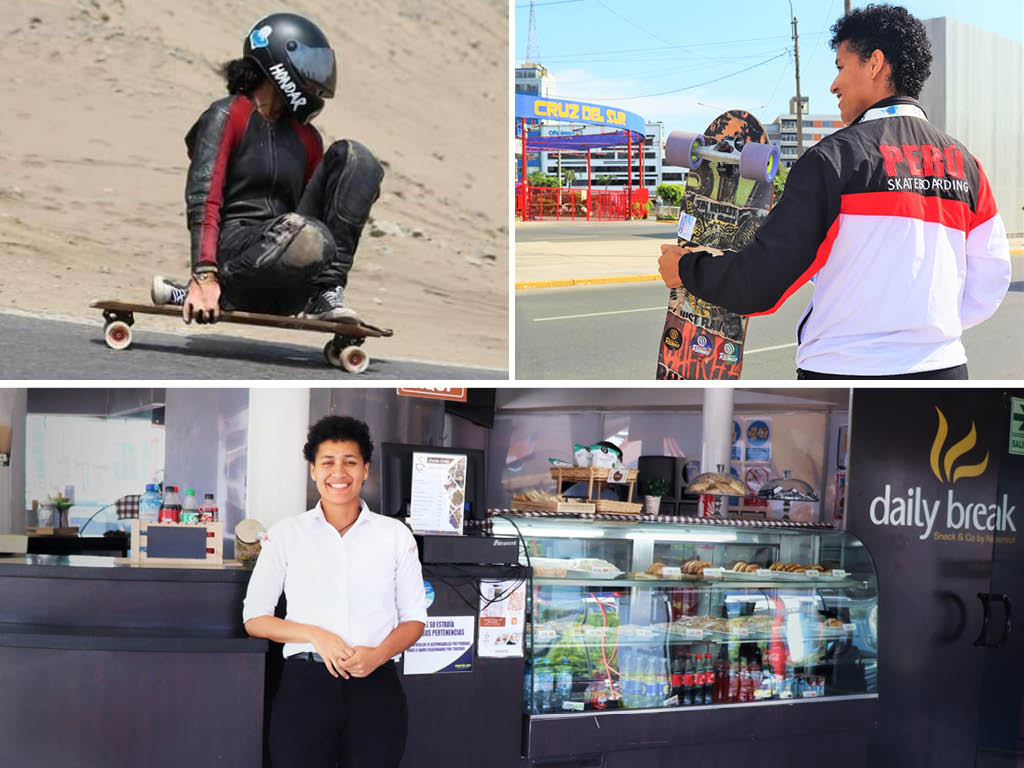 FOR MORE INFORMATION: