Newrest UIS supports Uganda Airlines' international growth with catering supply
Newrest UIS is delighted to support Uganda Airlines in its international evolution with catering supplying, specially after these difficult times in the industry.
On October, the 4th, the airline inaugurates a new route to Dubai thanks to its two brand new aircrafts A330 neo. Many more routes are yet to come including London, Accra and Mumbai.
Newrest UIS' inflight services crew is now catering for the airline for 9 different destinations. Among it, Johannesburg and Dubai are supported from Uganda airline's hub in Entebbe, Uganda (EBB).
The passengers will have the pleasure to taste a blend of Ugandan and international food provided by Newrest's chefs and aligned to its quality standards. Full bar service, as well as premium quality blankets and amenity kits will be also part of the on-board service. From Breakfast to Dinner, along with some complimentary snacks, the Group is focusing on the guest's satisfaction and will adapt its offer to their feedback. Newrest UIS will operate the catering for 210 economy, 24 premium economy, 20 business class and 13 cabin crew per flight.
Newrest teams continue to show support to their partners by standing at their side, and reaching these milestones together.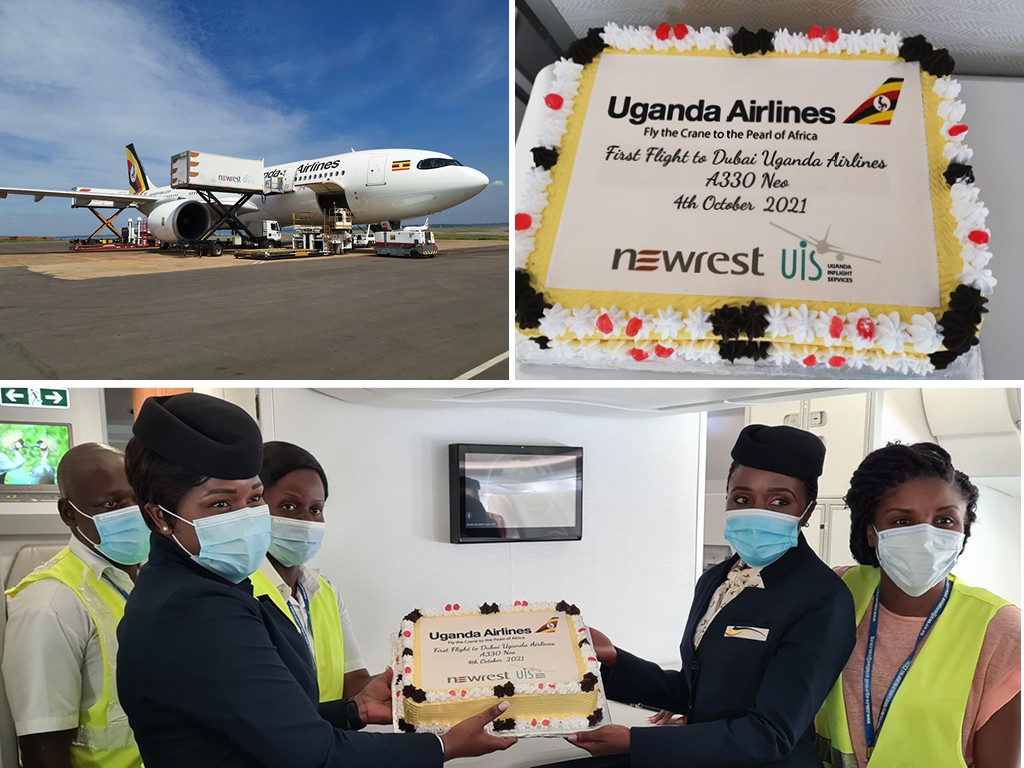 FOR MORE INFORMATION: