Newrest upgrades its retail offer at the Guanacaste Airport in Costa Rica
In the frame of its concession activity, Newrest updrades the catering retail offer at the Guacanacaste Airport of Liberia, in Costa Rica. This month, the cater opened two new concepts in the airport's terminal: Ice Cream Factory and Green, to match with guest's modern expectations.
The Daniel Oduber Quiros International Airport, located in Liberia, Guanacaste region, Costa Rica, is one of the main airports of the Latin American country. Every year, more than a million of passengers travel by the airport. Among them, 93% are tourists coming for the seasonal activity in between November and April. They mainly come from the US.
The Ice Cream Factory: an innovative retail concept created by Newrest to reach modern passengers' expectations
On Saturday, December 10, Newrest mobilized to launch the new Ice Cream Concept at the Daniel Oduber Quiros International Airport in Liberia.
The Ice Cream Factory is a Newrest original creation. It offers a wide range of ice creams and gelato in pots or cones to customize with toppings, waffles, pancakes and home-made pastries. Smoothies, coffees, iced-coffees and cold drinks are as well available at the outlet. It is opened 7/7 to welcome the 2,000 daily passengers that travel from Liberia during the high season.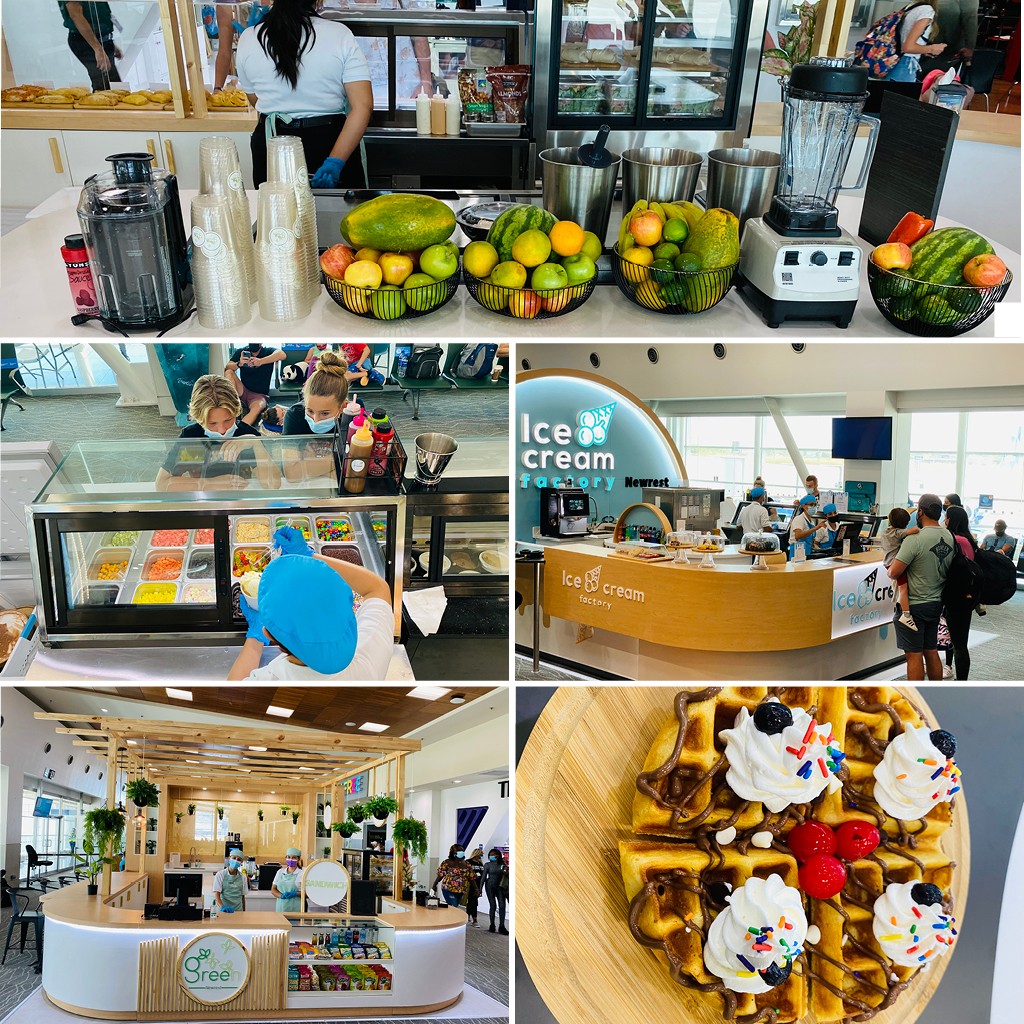 Newrest affirms its nutritional education goal throughout the new retail concept called Green
Green is the other retail outlet lately opened by Newrest at the Guanacaste Airport. Launched on Monday, 20th of December, this corner is a salad and poke bar. It offers sandwiches, wrap, homemade salads and other healthy snacks to passengers. Smoothies and fresh fruit and vegetable juices completes the menu.
This menu is aligned with new consumer's' visions of feeding. As the healthy movement became a major trend in the food industry, this Green corner concept genuinely positions Newrest as a realistic actor of the catering industry. It answers to the Group's objective to remain close to its guest's expectations as active and modern on its domain.
FOR MORE INFORMATION: