Newrest Wacasco and Newrest Gulf competed in races in Muscat
As every year, the teams of Newrest Wacasco (Oman) and Newrest Gulf (Qatar) participated massively in the Muscat 10 km, 21 km and Marathon organized on January 27th, 2017.
A total of 34 employees of the two subsidiaries Newrest Wacasco and Newrest Gulf finished the runs in wich they were enrolled.
This commitment demonstrates, at once, the sporting spirit of the Newrest teams, the desire for solidarity and the desire for individual effort. This race marked several celebrations that have taken place since 2016, primarily the 10th anniversary of Newrest and the "Catering Unlimited" slogan which made all its sense at this event!
Congratulations to all the teams for the awesome state of mind they showed during this sporting event!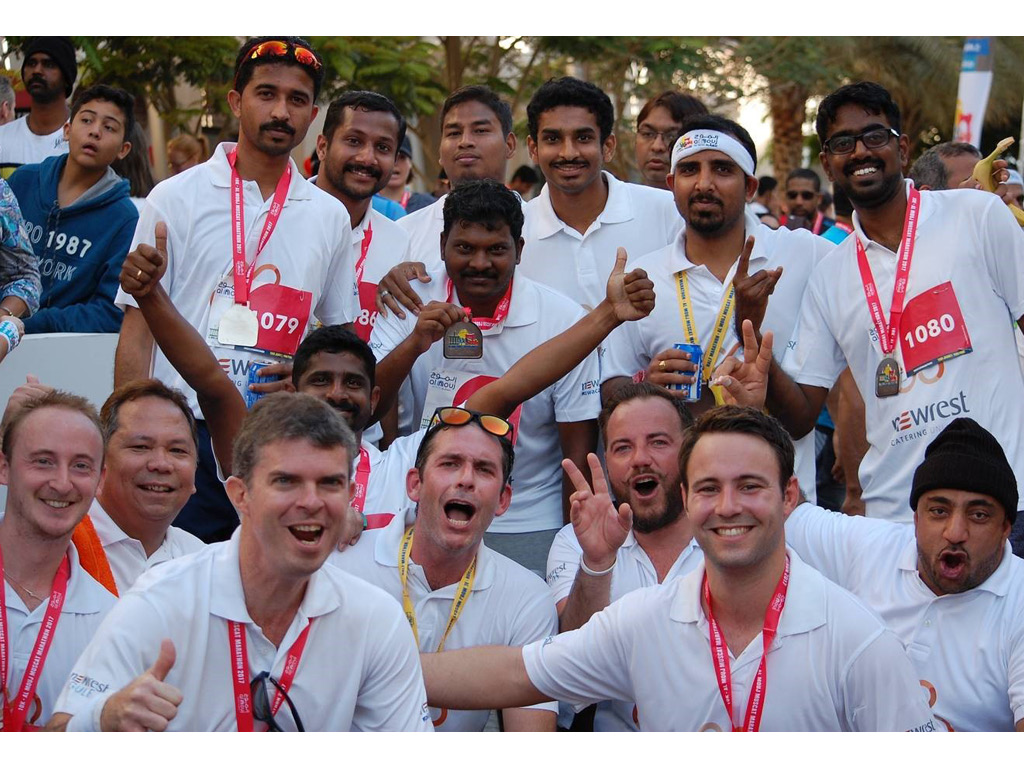 FOR MORE INFORMATION: